What is "Photo session live"?
I want to try using "digital single lens" for the first time … Do you know that you can take a trial trial at "Sony Store Sapporo" in the center of Sapporo City?
And occasionally there was a rare event called "Photo session live", and I went to this great event that I can do a trial shot of Sony's digital single lens while watching live musicians' live.
What I heard is a solo live performance of "SAyA" who is also active as a front man of the electronic music unit "Kishi box" active in the whole country based in Sapporo.
Also on the day before the live, there is also a service that will hold a simple usage and photography seminar.
The equipment was borrowed from Sony "α6000".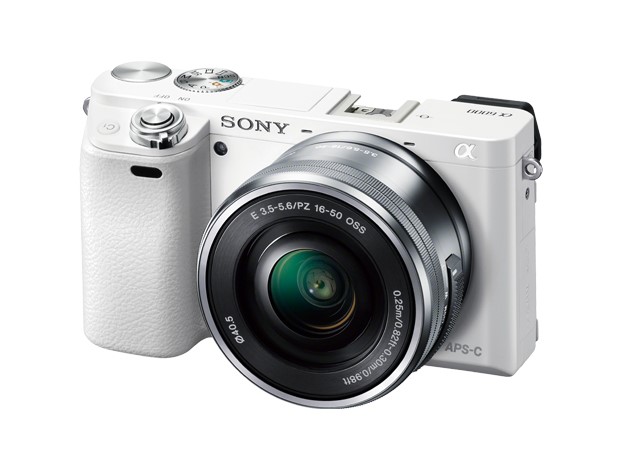 (c)copyright:SONY
Rare experience full of presence!
Learn how to use it at the seminar, it is "real".
Soon SAyA appeared, live started.
I tried to take a picture of the live scenery quickly.
It is totally different from trying just taking things etc. at the shop, you can have a realistic experience.
SAyA creates something nostalgia, feels nostalgia and is impressed with the world feeling enveloped in the air, keeping shooting, the live ends in about 30 minutes.
Not only rare shooting experiences from close range but also "God event" became intrigued by healing sounds and voices with cool feeling.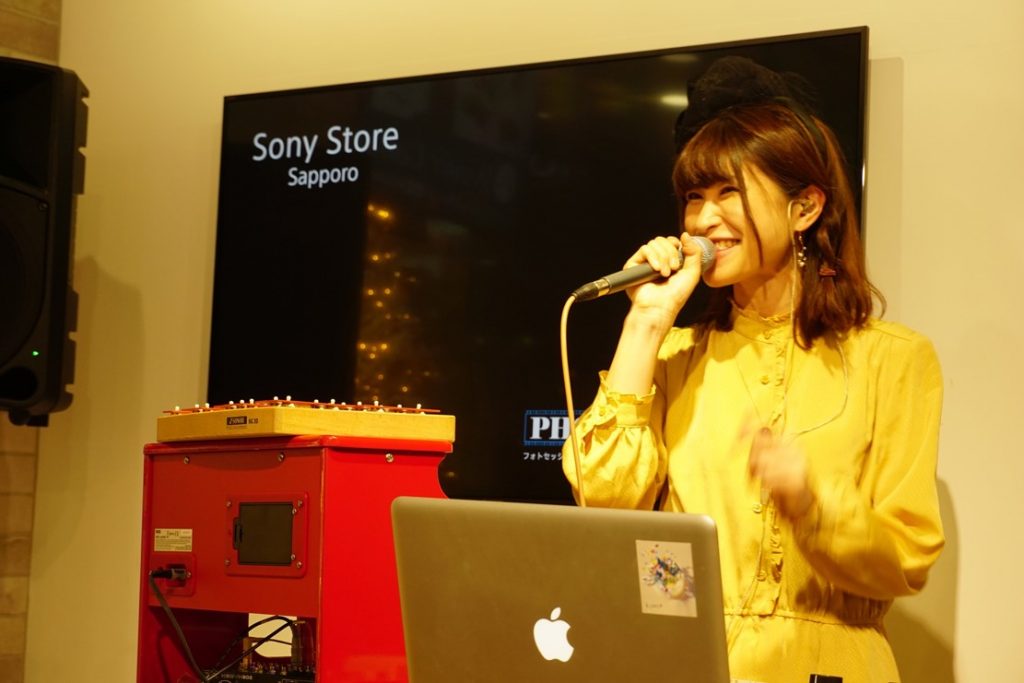 Why do not you experience it if you have a chance? It is recommended.
Information
Sony Store Sapporo



(c)copyright:SONY
Address: 3-8-20 Minami-Ijyonishi, Chuo-ku, Sapporo
Business hours: 11: 00-19: 00
Closed holiday: None (12/31, 1/1, except statutory inspection date etc)
http://www.sony.jp/store/retail/sapporo/index.html
「SAyA」
She live in Sapporo.
Vocalist of electronic music unit "wooden box".
Being familiar with instrumental performances such as piano from childhood and learning composition.
After undergoing musical activities in various genres, I built up a creative song style with cool feeling.
Major debut in 2010 with the electronic music unit "Wooden Box" formed in 2004.
In 2007, he was elected from 839 pairs in RISINGSTAR of Hokkaido's biggest outdoor festival "RISING SUN ROCK FESTIVAL 2007 in EZO" and appeared.
Parallel to the activity of "wooden box", we expand the field of activities with free ideas and expressions such as collaborative production with many artists, participation as vocals, arranging music and providing lyrics.
Moreover, in his own solo name "Rhythmy / Rithmy", he develops a nostalgic and fantastic soundscape, pursuing a more personal view of the world.
In April 2012 he launched his own label kitorina records in his own unit "wooden box" and released "hometown" under the name of a wooden box.
December 2013 Rhythmy's first mini album "mossmoss" released.
November 2015 released a mini album "Unelma" under the name of a wooden box.
October 2017 In the wooden chest commemorating the live at the Sapporo City Youth Science Museum Planetarium released the limited edition CD "Star Theater".
SAyA web site
https://sayapokke.amebaownd.com
web site
http://kibaco.net
kitorina records web site http://kitorina.com
twitter @kibacosaya