Hello, this is Naomi Murase.
Even though it should be a place often visited, it is often surprising to change.
Especially when you were hanging around a commercial facility that had been refurbished beforehand.
This time I went to the fashionable cafe · GLACIEL which I was pretty at the second floor of CENTER of Sapporo Stella Place.
Direct link to Sapporo station! Ice cream specialty shop · GLACIEL!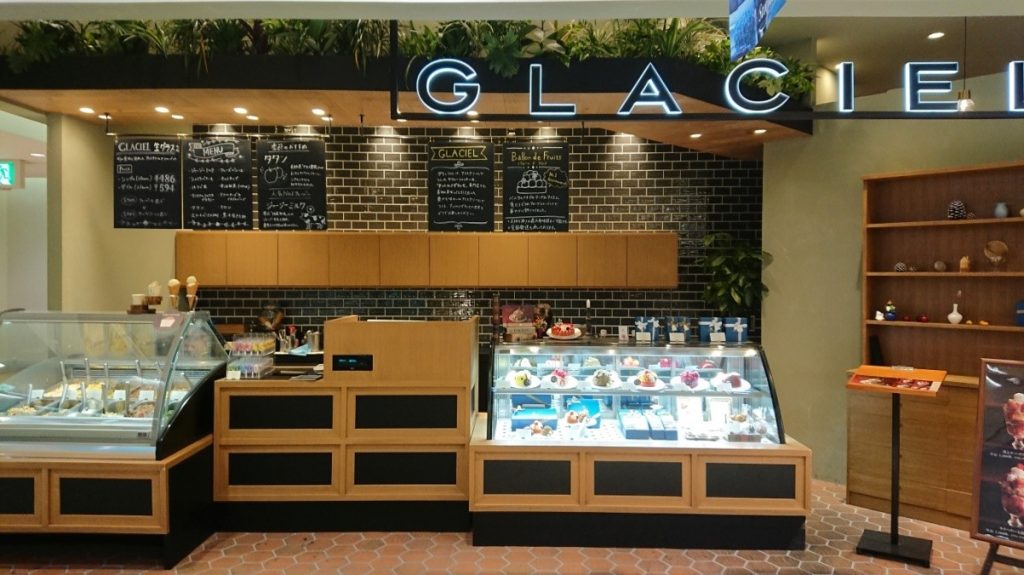 GLACIEL OPEN in Omotesando in July 2013.
Three years later, in December 2016 the second store Sapporo Stellapares branch opened.
It's almost a year since I started shopping.
GLACIEL (Gracelle) is a specialty store of Antrum Glassse (Ice decoration cake) · raw glass (fresh ice cream) produced by Le Tauo famous for that Duvle Fromage.
I mean that all the cakes on the showcase are ice cakes.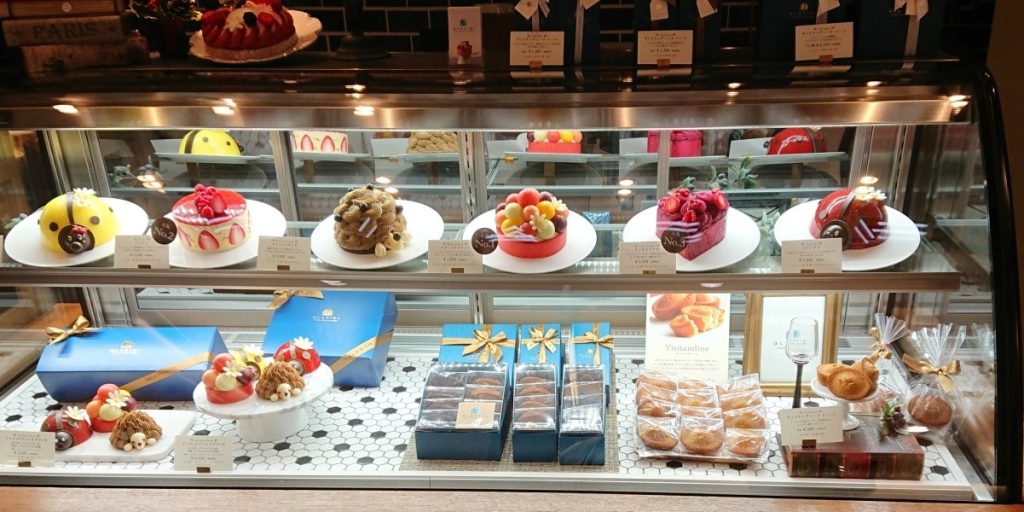 I do not think that it is an ice cake unless told. It is sooo cute !
In the café that is set up, you can eat a small ice cake at the bottom left of the photo.
There are several other kinds of parfaits and waffles.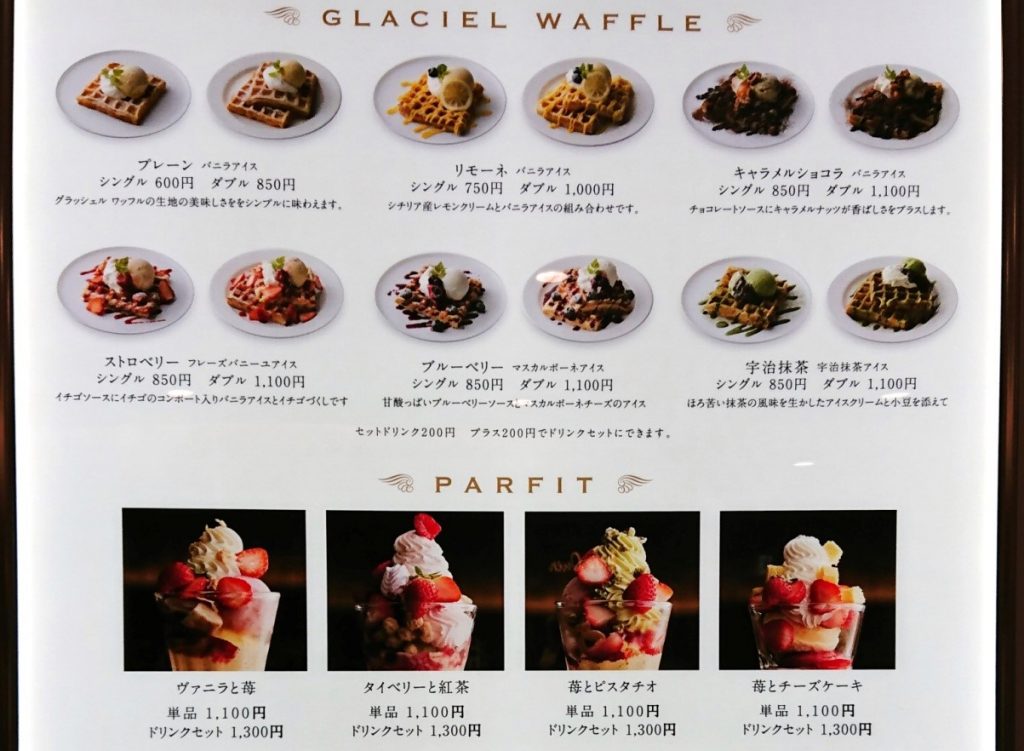 Oh, eye candy …! Just watching the signboard menu makes you happy.
Everything is too attractive to choose!
Since it seems that it will take time, I have decided to enter inside for the time being.
Le Tao (LeTAO) sister brand! Sweets and atmosphere are super fashionable ◎
The inside of the store is chic and adorable. The lighting of the warm color system is calm.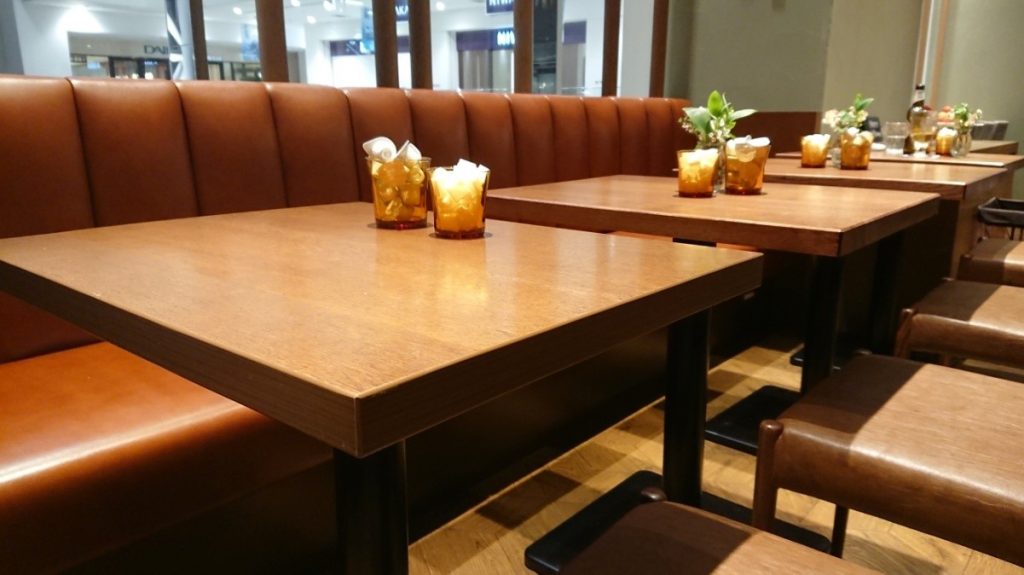 Flowers were decorated on the table along with the case of cube sugar & milk.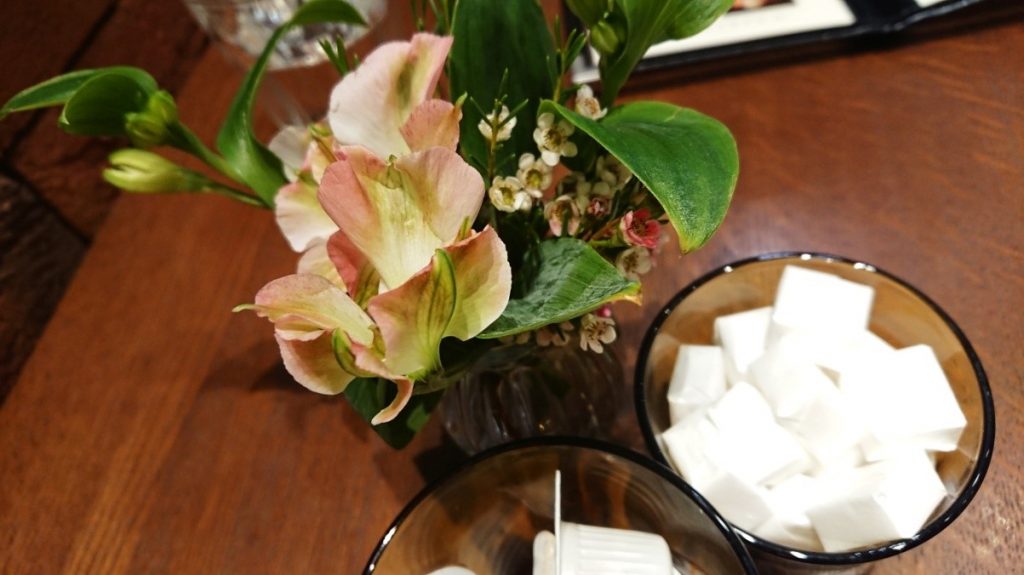 If you have flowers you will be rejoicing. It seems that I feel lonely because it is comfortable.
Oops, I have to decide what to eat before that.
About 10 minutes trouble as usual …
I made it a set of and .
Superb item! GLACIEL Ice cream & sticky waffle!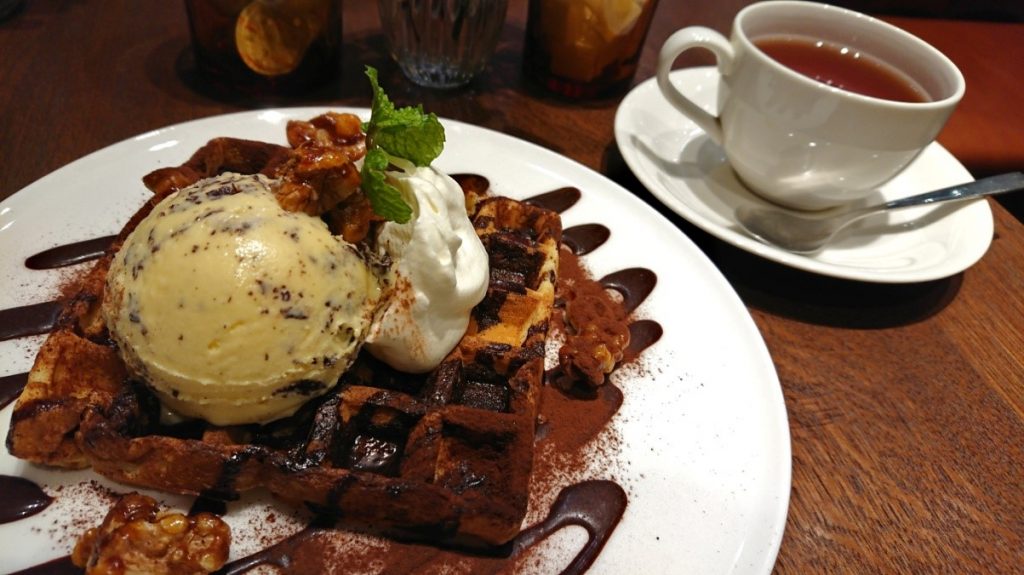 Wow, wow! ! ! What a single volume! !
There is only an ice cream specialty shop, ice cream of topping also gives a sense of presence to the waffle as much as possible!
Cold vanilla ice and waffle, smooth whipped cream and waffle, thick chocolate sauce & cocoa powder and waffle, sweet melting caramel sauce and waffle, and walnuts and waffles caramelized …
You can enjoy various flavor with this one! When it is just bliss · · ·! !
I also drank the Adams Peak for the first time, but it does not matter how crisp it is, it fits very well with waffles and ice cream.
I just wanted to drink this tea alone!
A nice cafe you want to visit once you go once, GLACIEL (Graschel).
Because it is on the second floor of Stellar Place, it is perfect for a shopping break!
Please do come by all means.
■GLACIEL
Address: Sapporo City Chuo-ku North 5-west 2-chome Sapporo Stellar Place Center 2nd Floor
Access: Direct JR Sapporo Station, Namboku Line, Toho Line Sapporo Station Direct Access
Opening hours: 10: 00 ~ 21: 00 (Last order is 20: 30)
HP:http://www.glaciel.jp/