Beaujolais has been lifted, do you drink?
Today, wine! It is beer, (laugh)
Yes, I went to the beer factory. It is Sapporo Beer Hokkaido Factory.
To tell the truth, I was shamefully misunderstood.
If I thought that it was at Sapporo Beer Garden (bitter smile), it was Eniwa-shi (sweat)
let's go! I thought that I thought, but if you search by smaho you need a reservation.
But if you check by phone, there is space and OK reply ♪
I jumped onto JR in a hurry. Aim for "Sapporo Beer Garden Station"!
It is a relaxing 30 minutes by local train.
The place I arrived was an unmanned station … What shall I do! Because I jumped on anything (laugh) Lack of charge …
The tour tour time has passed … Eh, let 's talk about translation at Sapporo station about this, must go first!
From the station, walk around to the factory reception for about 10 minutes, race!
Autumn leaves are also beautiful on a large site like a park, but now there is no snowbite (crying)
When you arrive at the reception, you will move to the tour starting point by bus.
I managed to join the party in time.
As you can see, a tourist or a businessman at the end of the work (I wonder whether I will go to the airport after this)?
I was with a friend from outside the area. About 15 people in all.
The older sister explained the process of making beer, the process of packing in cans, bottles and boxes.
Unfortunately, the production line was not running on this day, but I showed it firmly in the movie.
It was packed in cans with enormous momentum and I was touched by the machine packed in a box again!
We will pack 24 pieces in a brief momentarily! Oh, I want to show it! But shooting was forbidden.
The end of the tour for about 30 minutes is the goal (laugh)
Tasting! I can drink 2 kinds of tasting ♪. But the time is 20 minutes!
First black label!
What is this foam !! I have never seen such a thing! It is a solid foam !!
It was good to come. It is delicious!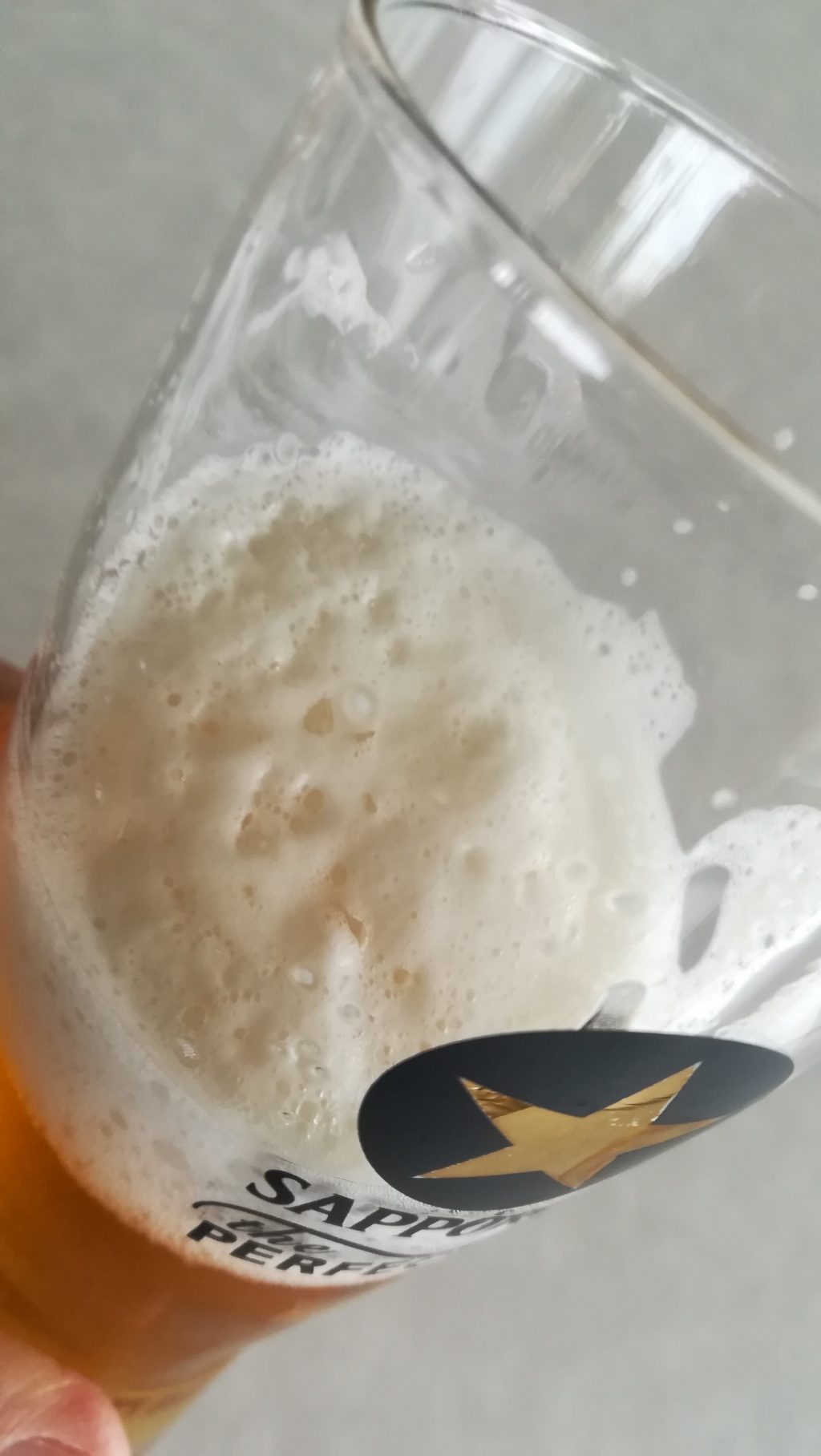 With bean's snack.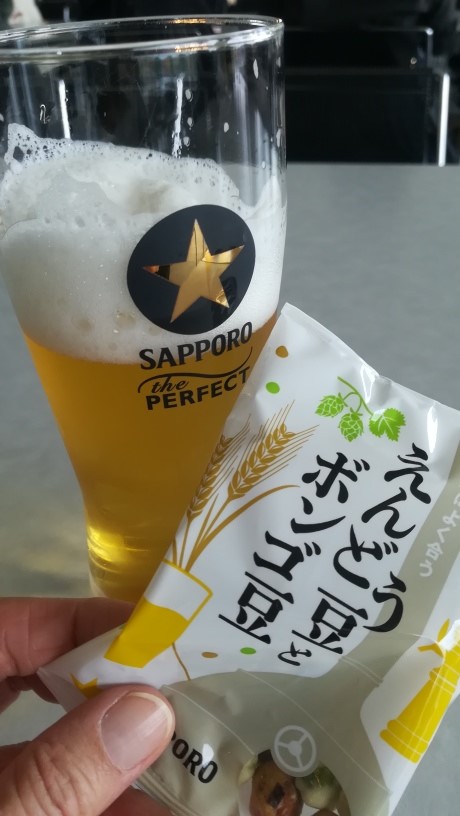 Although, while listening to the sister 's "How to pour a beer" course, I'm going to get ahead of the pitch.
The second cup is Hokkaido limited classic!
I guess this is a fine light bubble again.
Oh, well, this one is also good!
But, as expected the time was too short, the second half was painful (bitter smile)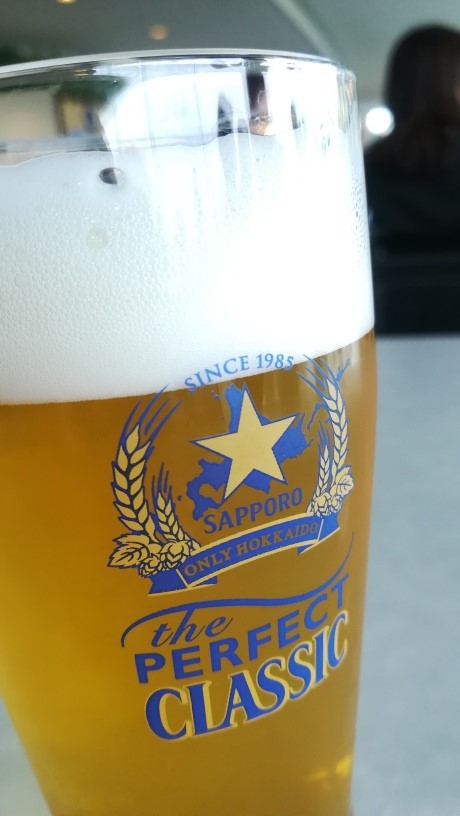 There was also a shop in the tasting section, and rare things such as Sapporo beer goods, T shirts etc. were collected.
The entire factory diorama. (Actually, I like diorama) Anyway, the site is wide!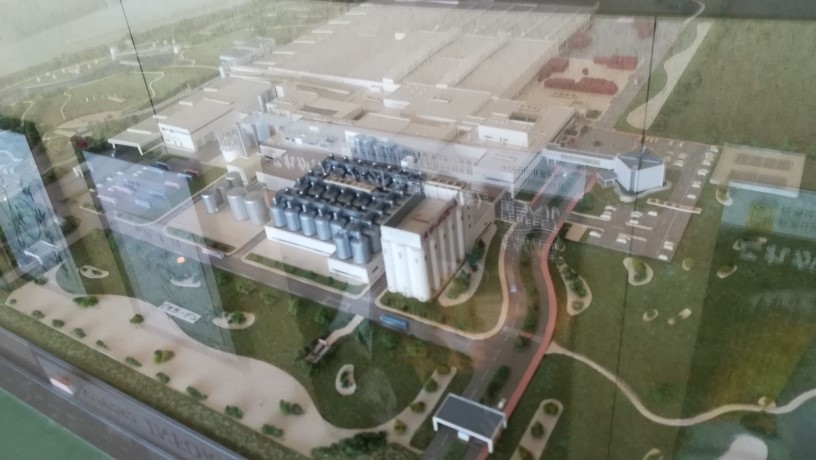 Factory beer was seriously serious! I will come to the station every day when I am in the neighborhood, talking about it.
Well, what was done with Kitaca … let's go to Sapporo station where I will get off for now.
Then there is something you do not see at home!
Baburn! "Ride station certificate issuing machine" (← Doraemon style please)
I saw it for the first time!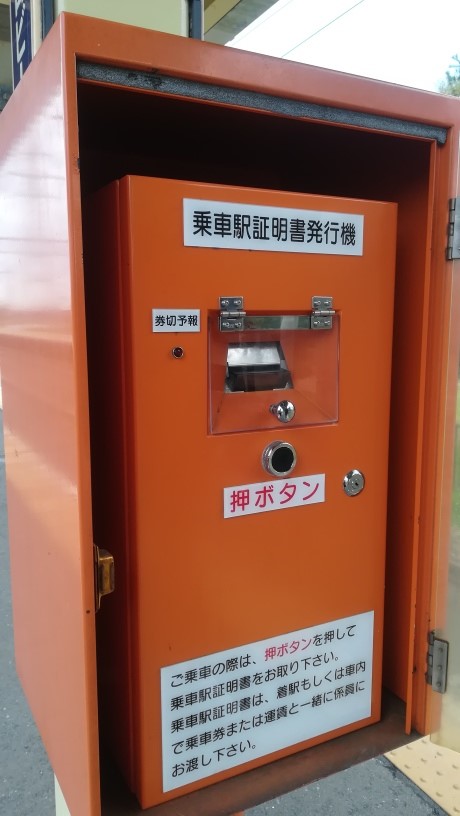 Like this. Something fun!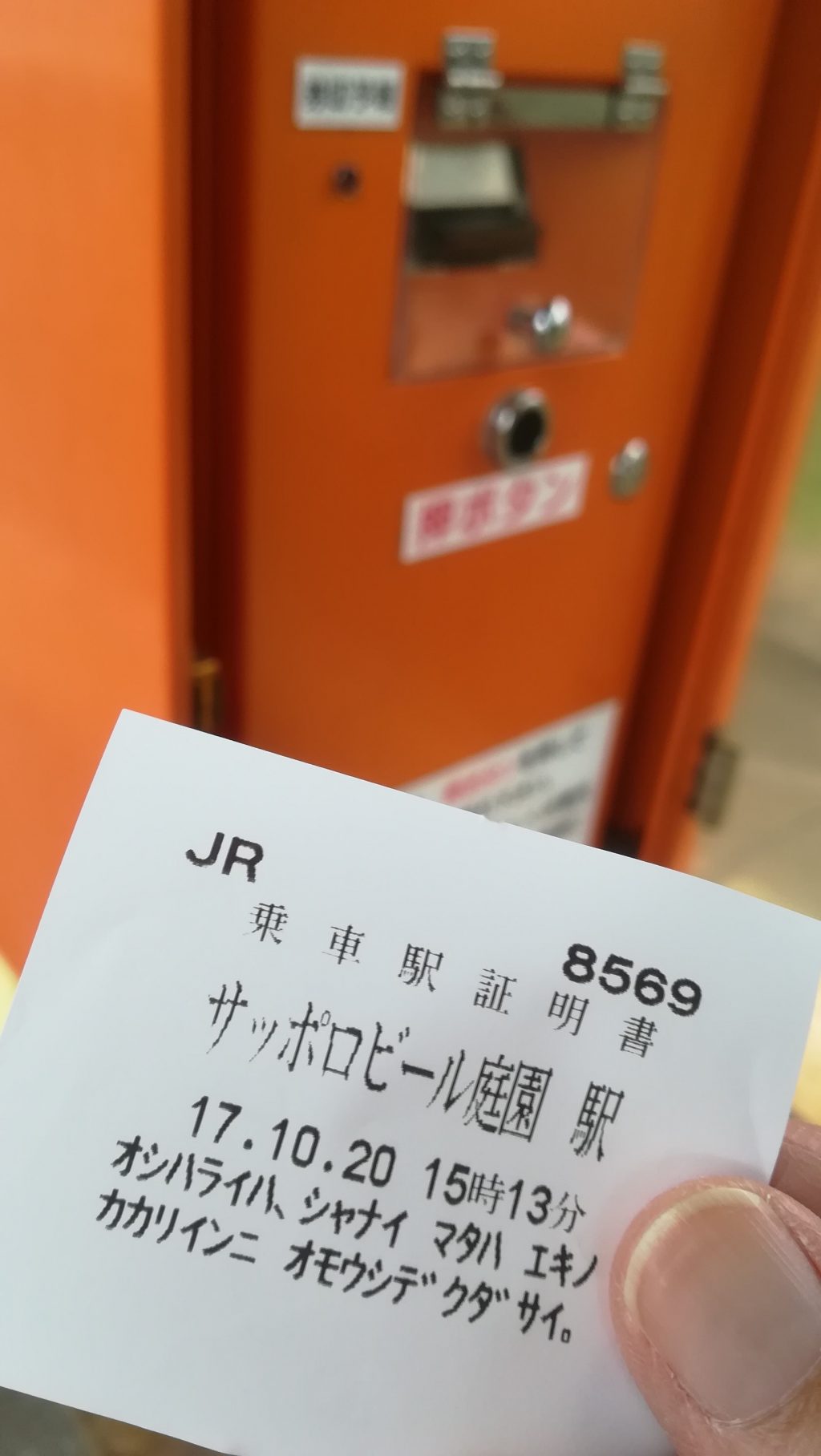 Well, I will come and see the factory.
I was able to enjoy it very much, it was just "adult factory tour" with sake.
I wonder what kind of factory I will visit next time (laugh)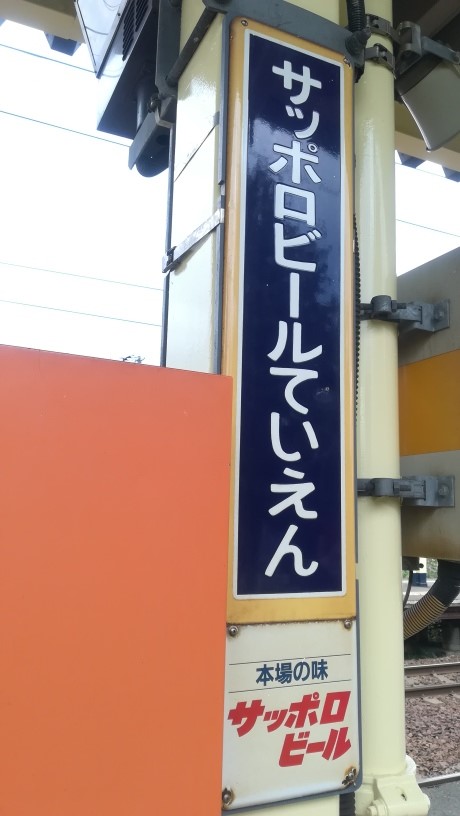 Oh yeah, we passed safely at Sapporo station ticket gate (laugh)
After charging on the premises, please tell the station staff about the translation and show me the "boarding certificate" of the example.
It is 1,480 yen for round trip. The factory tour is free, but the transportation expenses … (lol)
Well, I got a delicious beer from Yoshi! I guess.
Sapporo Beer Hokkaido Factory
http://www.sapporobeer.jp/brewery/hokkaido/