It is idomoon who likes Otaru's rustic town feeling.
Otaru is approximately 32 minutes by JR from Sapporo (one way is ¥ 640) and it is approximately 43 minutes by high-speed use if it is a car or a bus (one way \ 610)
The fare is cheap and the distance is also nearer
It's favorite ♪ to visit and visit Petit trip feeling every few times ♪
This time let's go seeking the "Otaru Yuki Monogatari" illumination held in Long Run every year since 2013!
Speaking of winter Illuminations! A canal dyed blue on a snowy evening, a floatball tree made of glass, a wineglass tower with wineglasses stacked … We will introduce popular spot designs
Genuine glass tree is unique to Otaru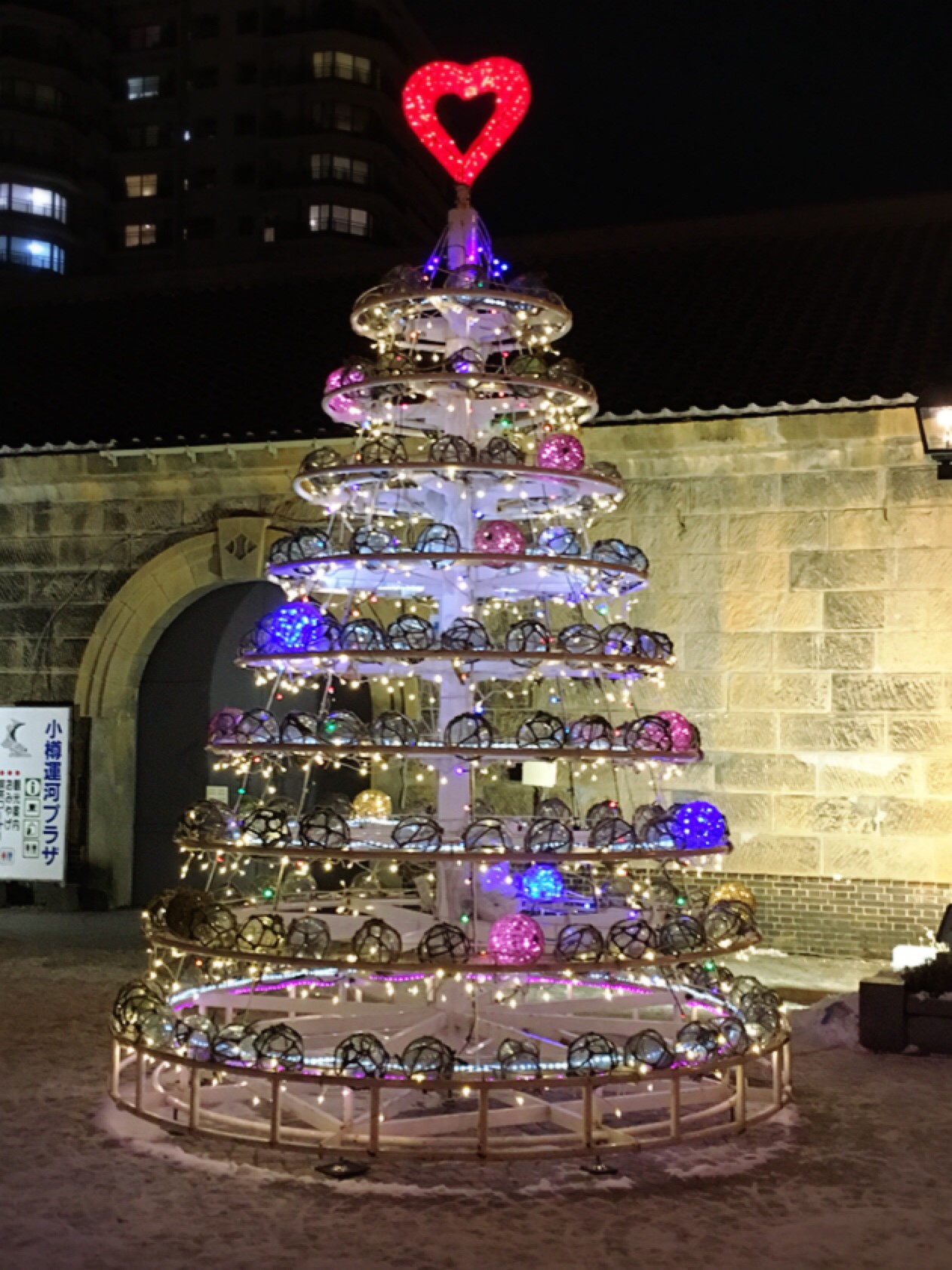 It's about 15 minutes walking from the Otaru station towards the canal …
It is pretty decorated in the front garden of the canal plaza
Approximately 200 glass floating balls will welcome you in a tree 4 meters high
The glass float ball seems to be the real thing used for fishing, so it can be said that it is Otaru town of glass town
If you are looking at the glass that is illuminated in a pale color it will smile a little ♪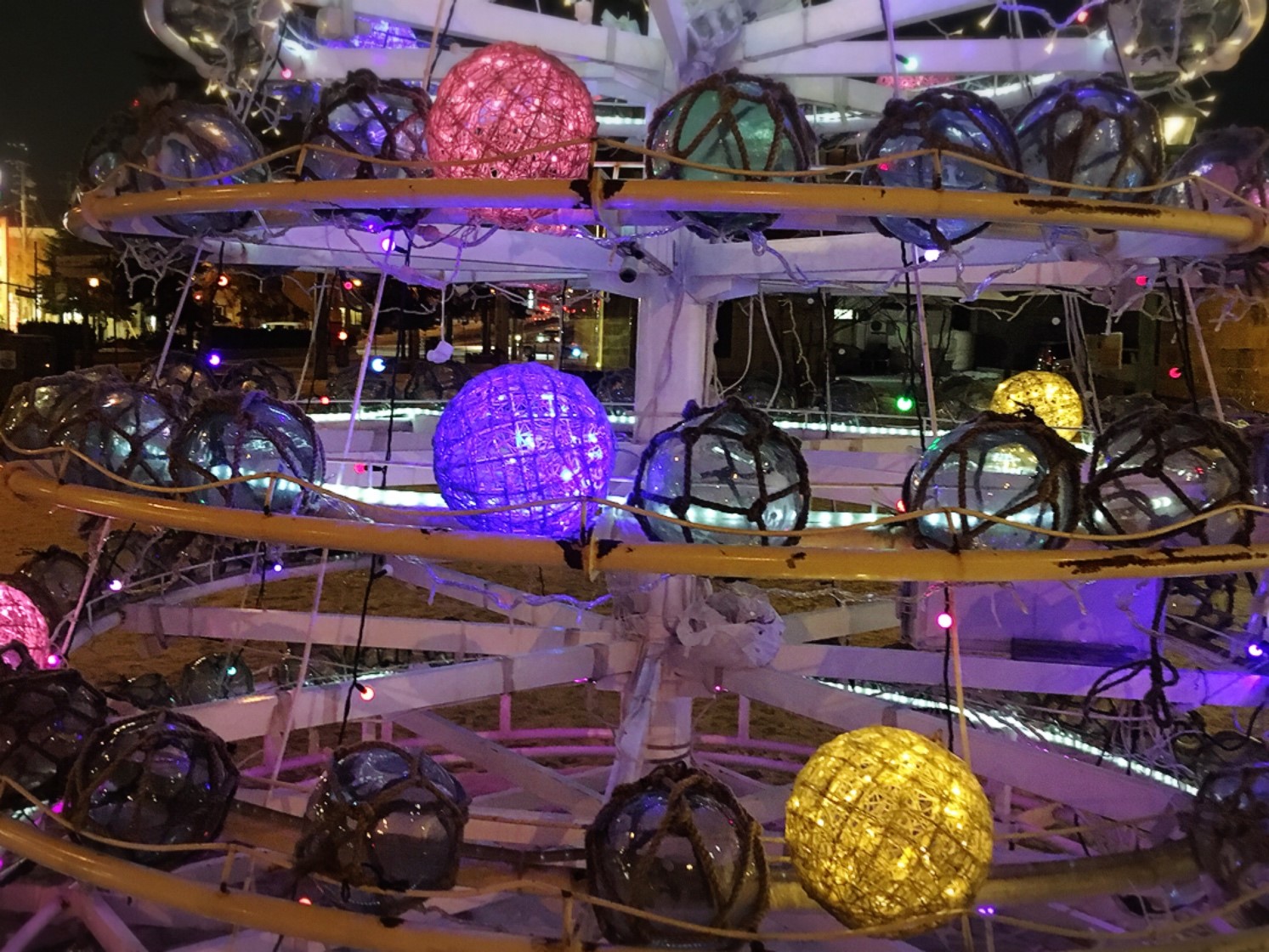 When enlarging it looks like this
Hold a single thing to suppress the urge I want to return to the next spot
Wineglass tower is a masterpiece that citizens have accumulated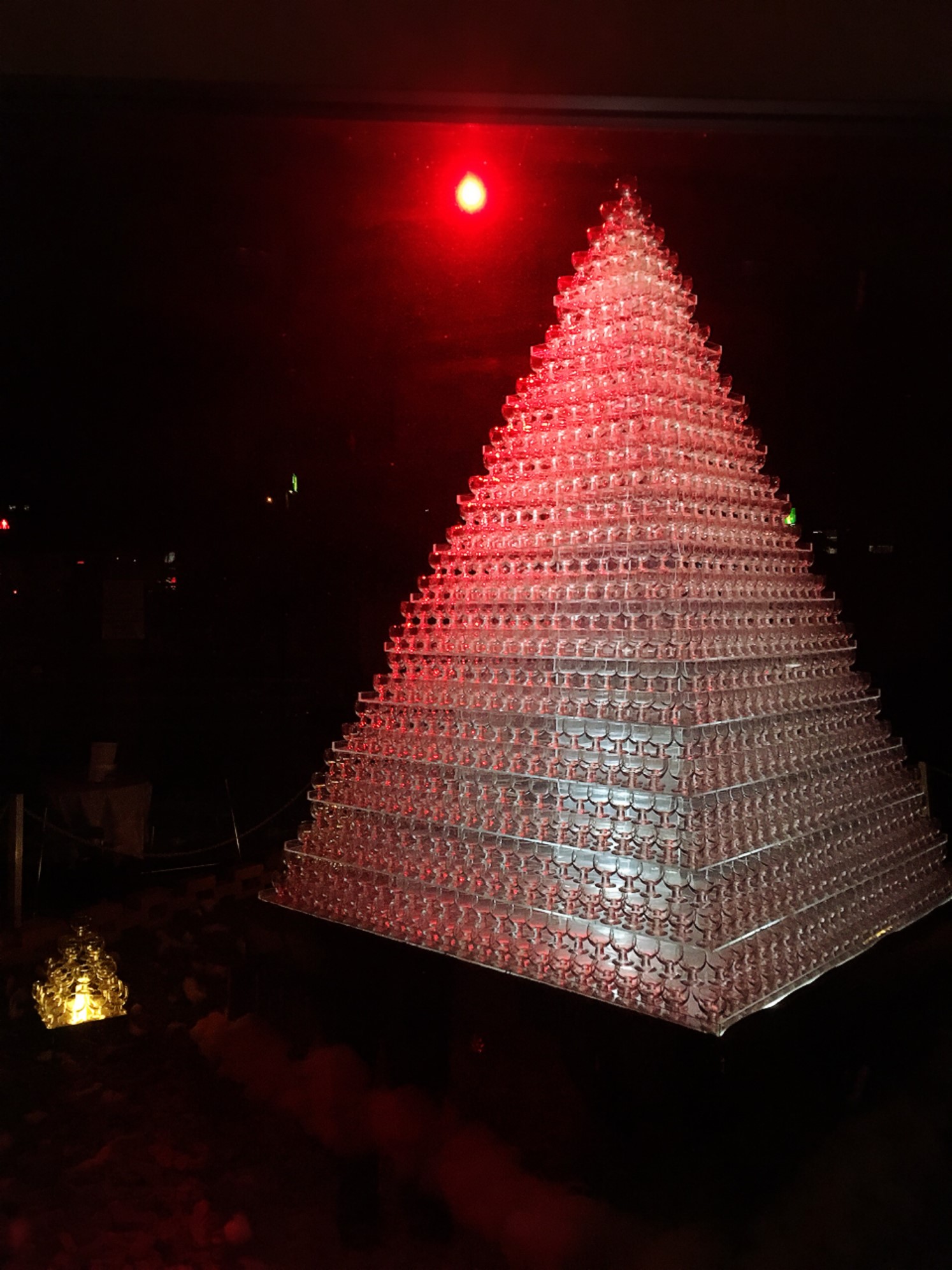 In the canal plaza, a tower where about 2,000 wine glasses are manually stacked up is dignified
It seems so hard to build up this much …
Plaza was closed at the time of visit and I saw it through the glass from the outside
While looking it was colored red but it seems to change to 6 colors such as green and blue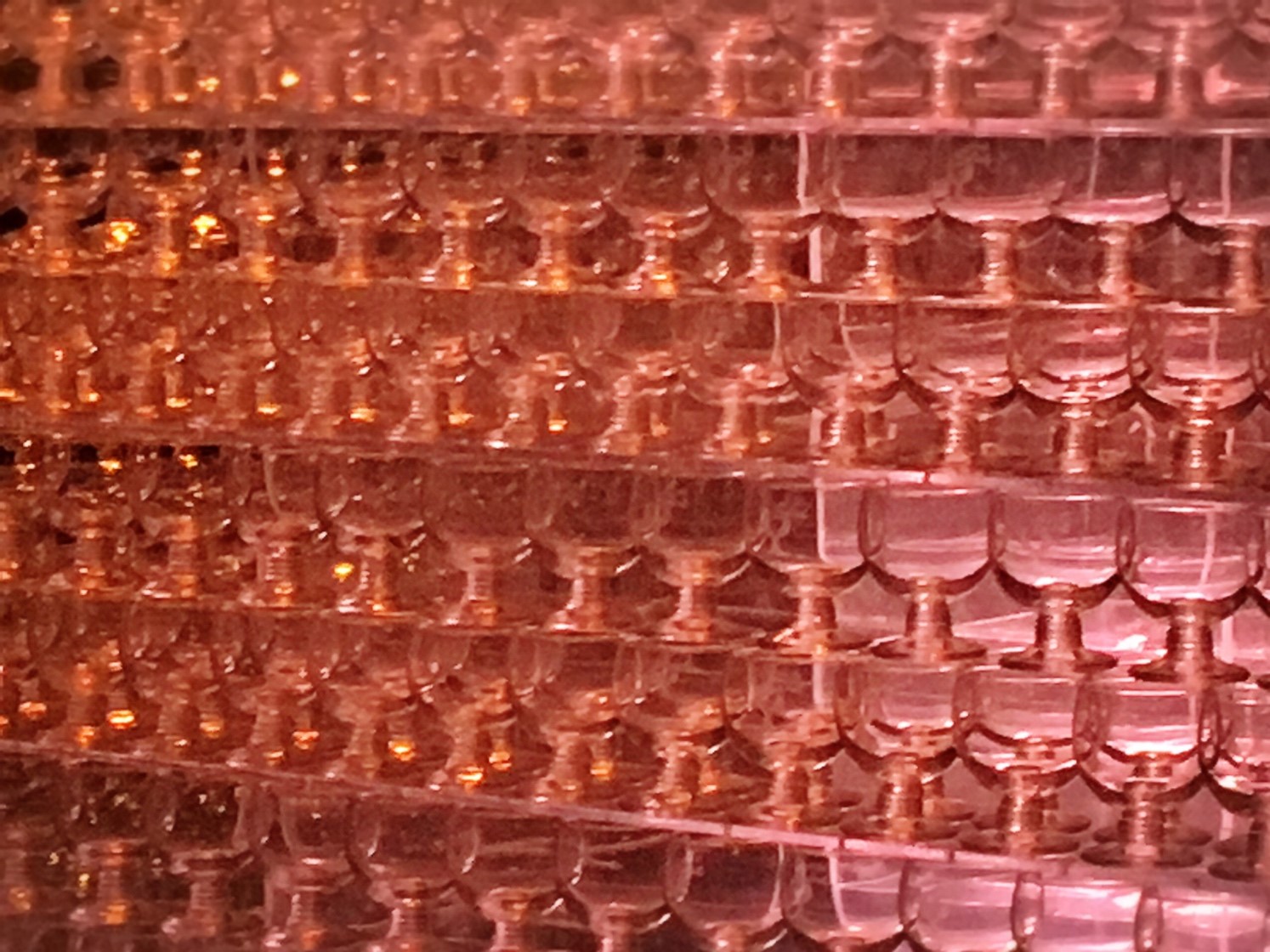 When enlarging it looks like this
Cocktail cute wine glasses were lining up
Adorable ♪
Canal stained blue is too romantic!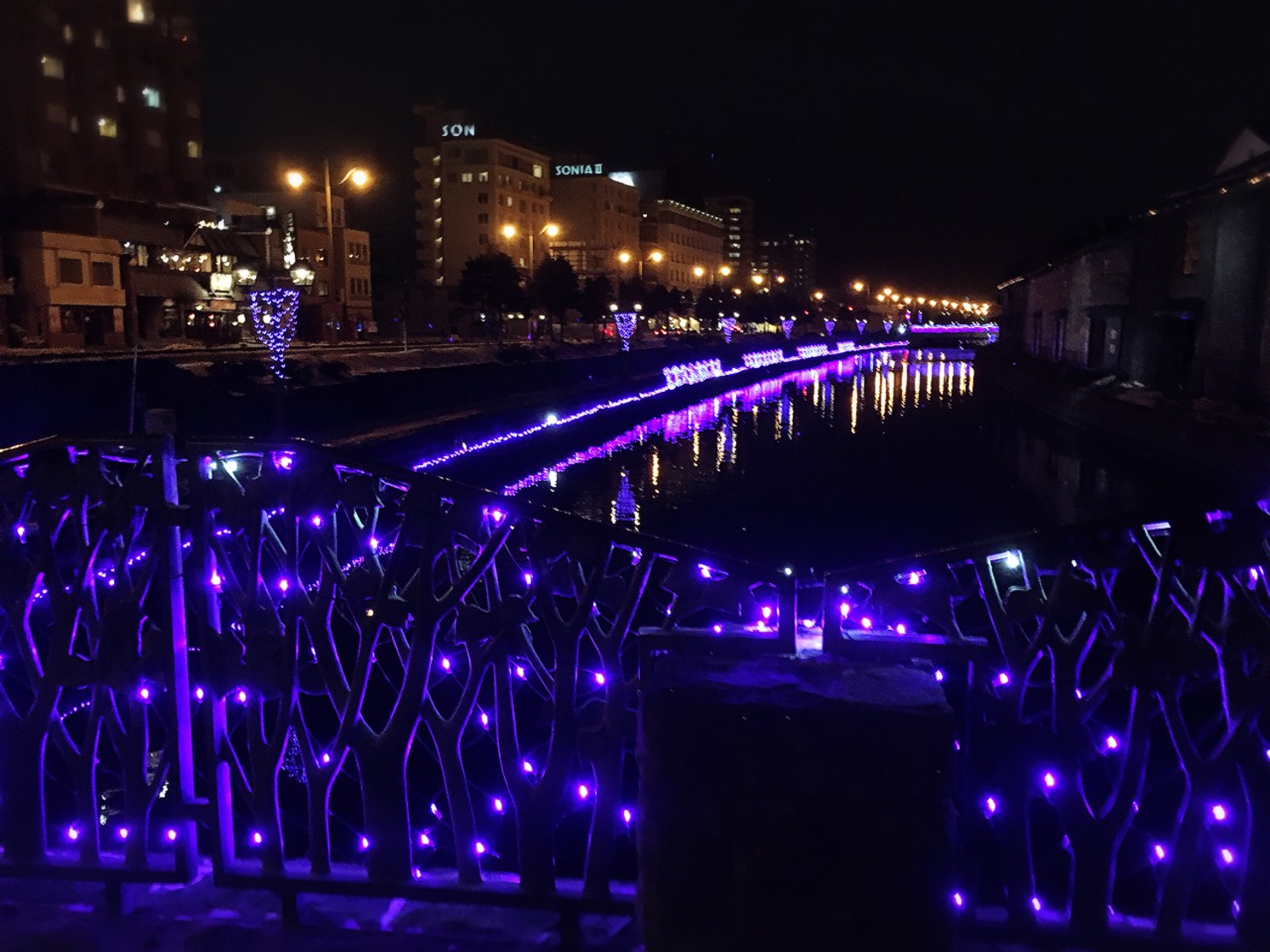 And speaking of Otaru is a canal
Illumination that was colored using approximately 10,000 blue LEDs during the Yuki Story
It is really beautiful
The light that shakes on the water shows the world where I can not say anything
I went with five girls but still got me guilty lol
But, this kind of romantic situation
It is a space I would like to see as an important person by all means ♪
Another thing after a whole romantic soak
To Otaru Food Village opened in April this year
Switch soon So next time I will run to alcohol and gourmet ♪
We return a bit back to the station from the canal
It is about 7 minutes from the station and inside the Sun Mall 1st Avenue Arcade
In Sapporo it is located in an arcade like Tanuki alley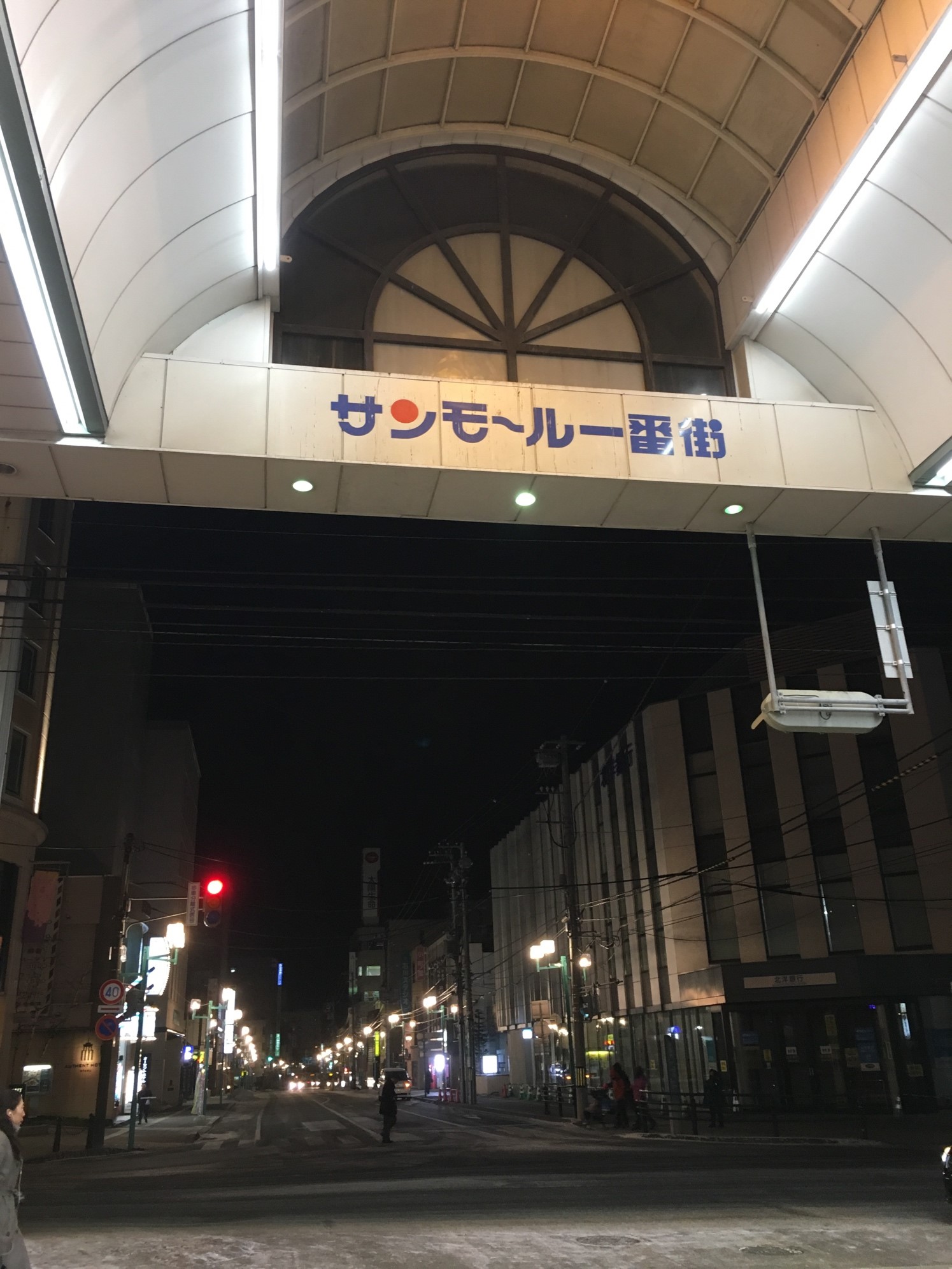 Choice your favorite shop at brick alley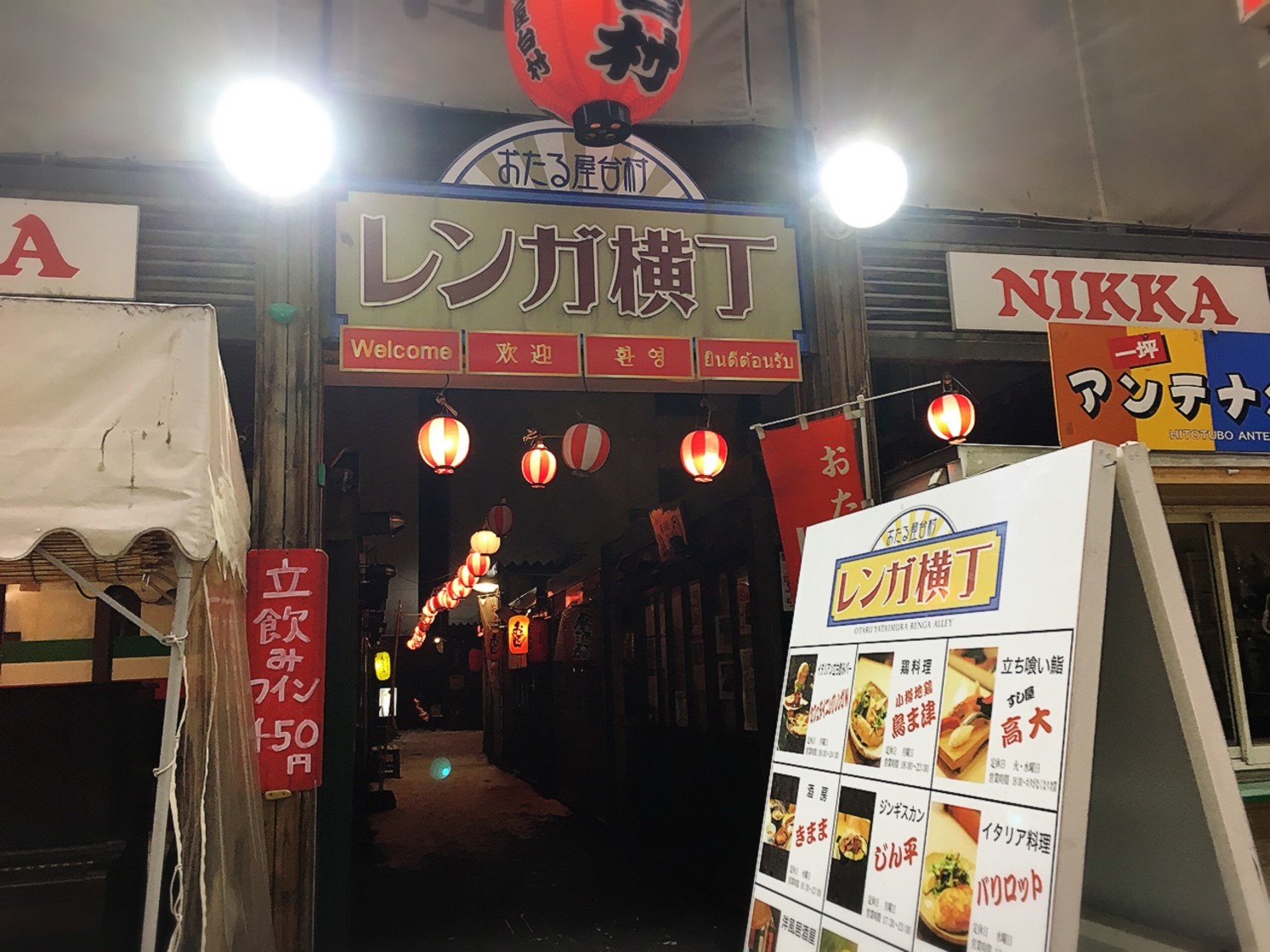 First to the brick sideways
Since we arrived at 17 o'clock, there were few open shops sweat
It seems that there are many openings at 18 o'clock
Brick Yokocho has 13 shops with 8 seats
Choice here in an open shop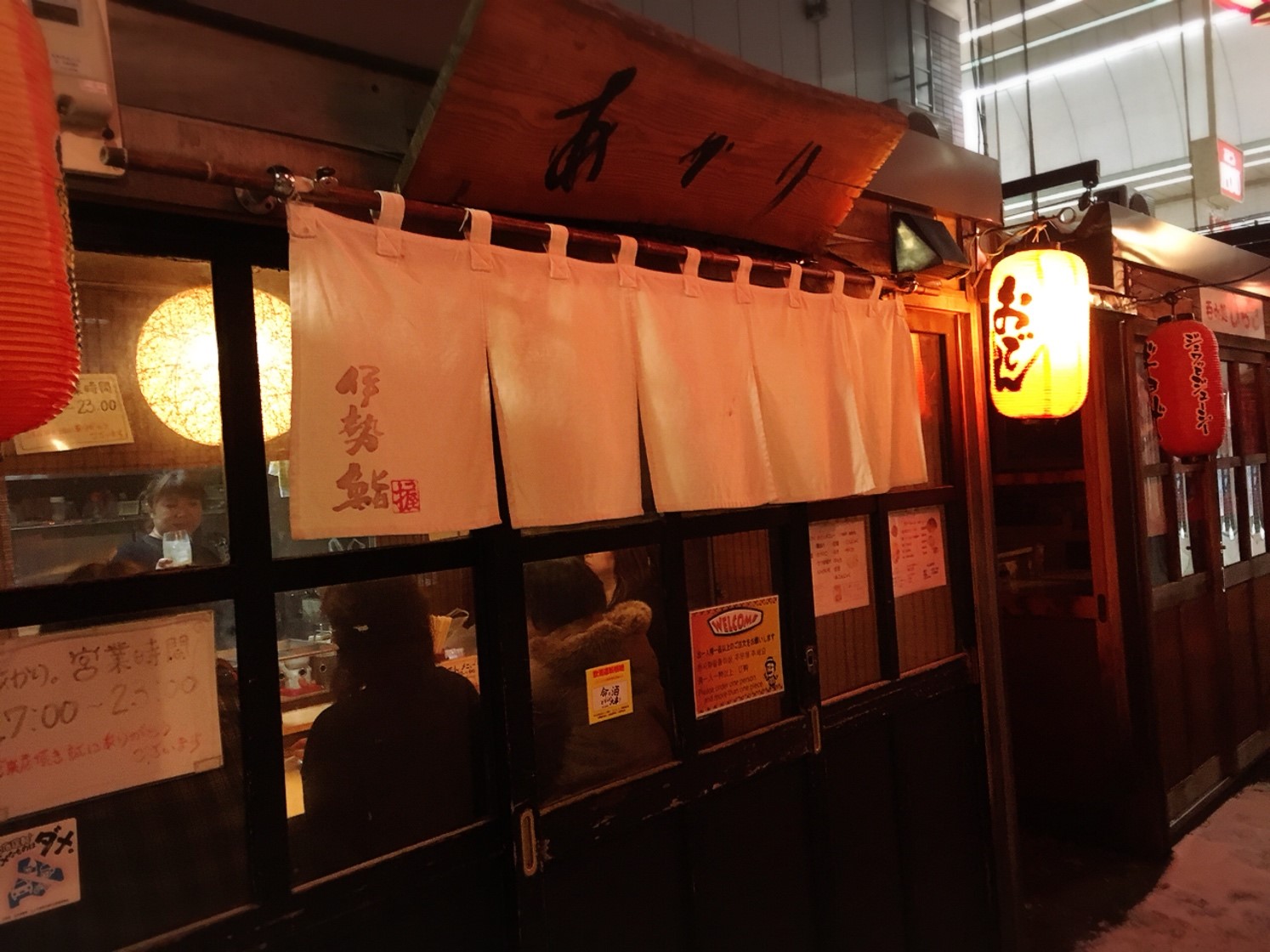 Oden "Akari"
Goodwill describes Ise-sushi
(Ise sushi seems to be a famous shop in Otaru)
A friendly mother welcomed me when I entered
We wish to eat a lot after this After we ordered a dinner set for the time being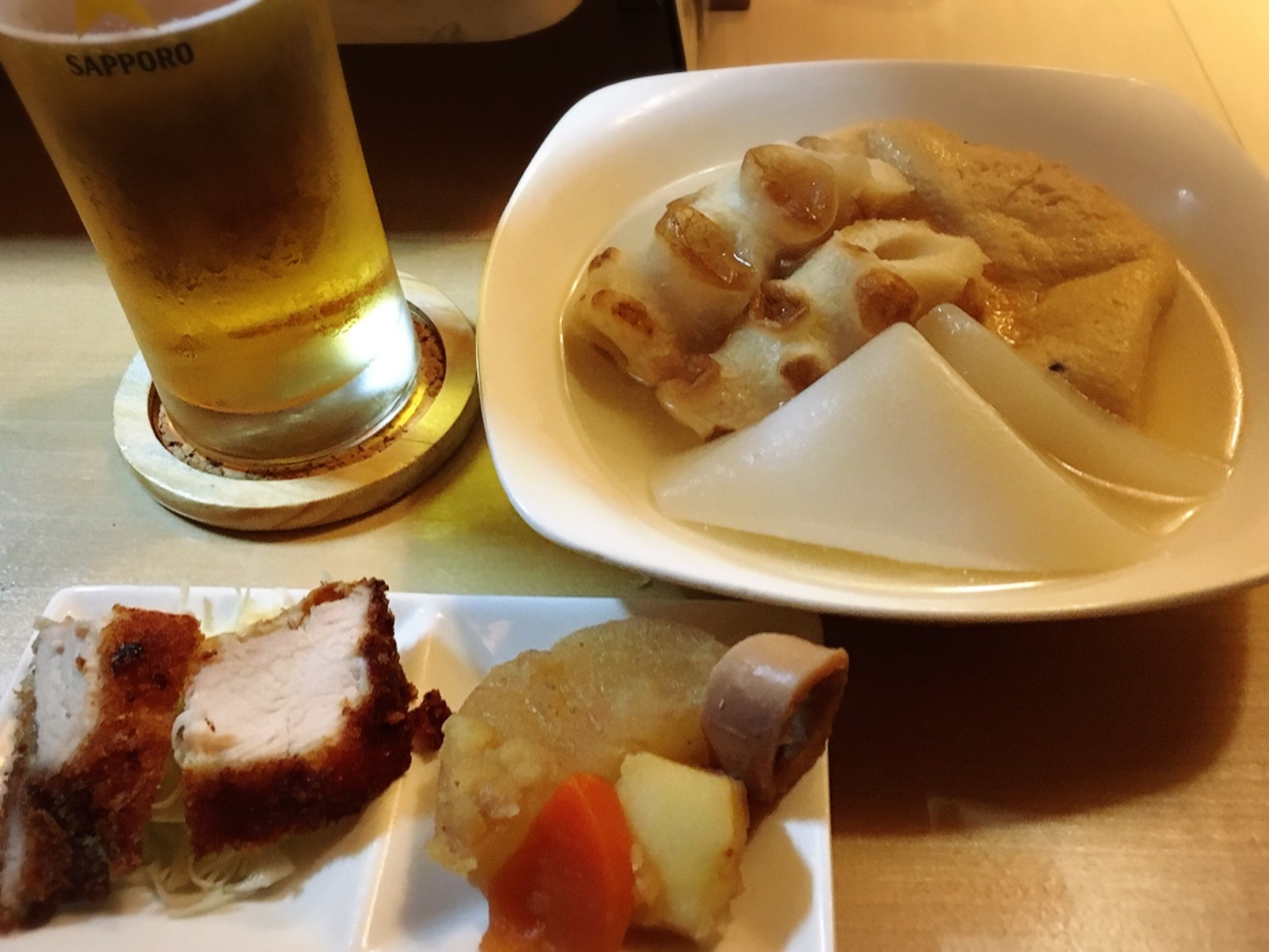 One drink, Okinawa, Three products of oden (Mom's Random) and tax included ¥ 1,000
It was delicious soup juice Oden was delicious ♪
Since other shops were not yet open, next to the opposite "Roman Yokocho"
Roman Yokocho freely choice the menu of favorite shop!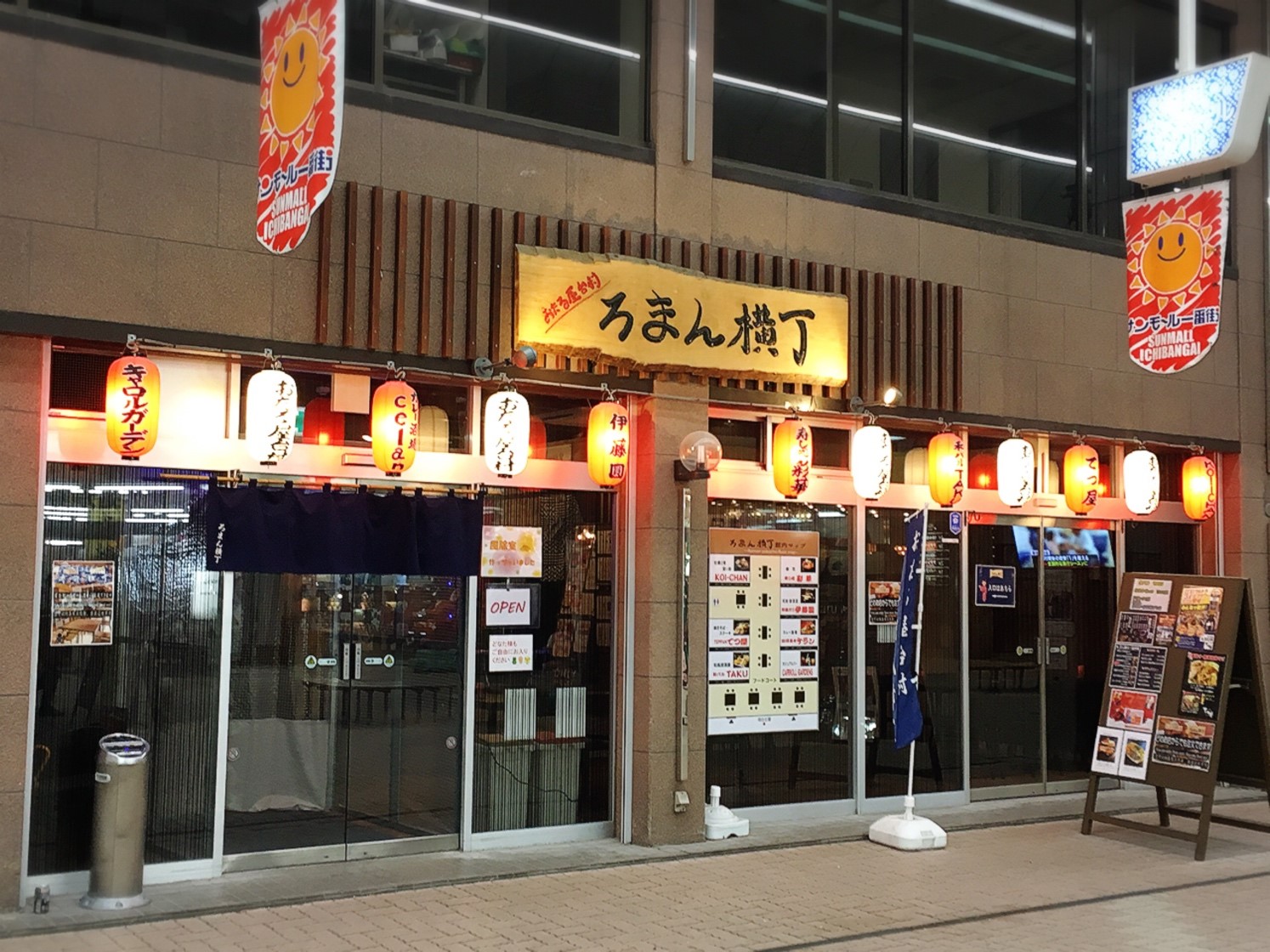 There are shops at each brick alley at a time
Romeba Yokocho has 7 shops in one booth
You can order what you like and eat it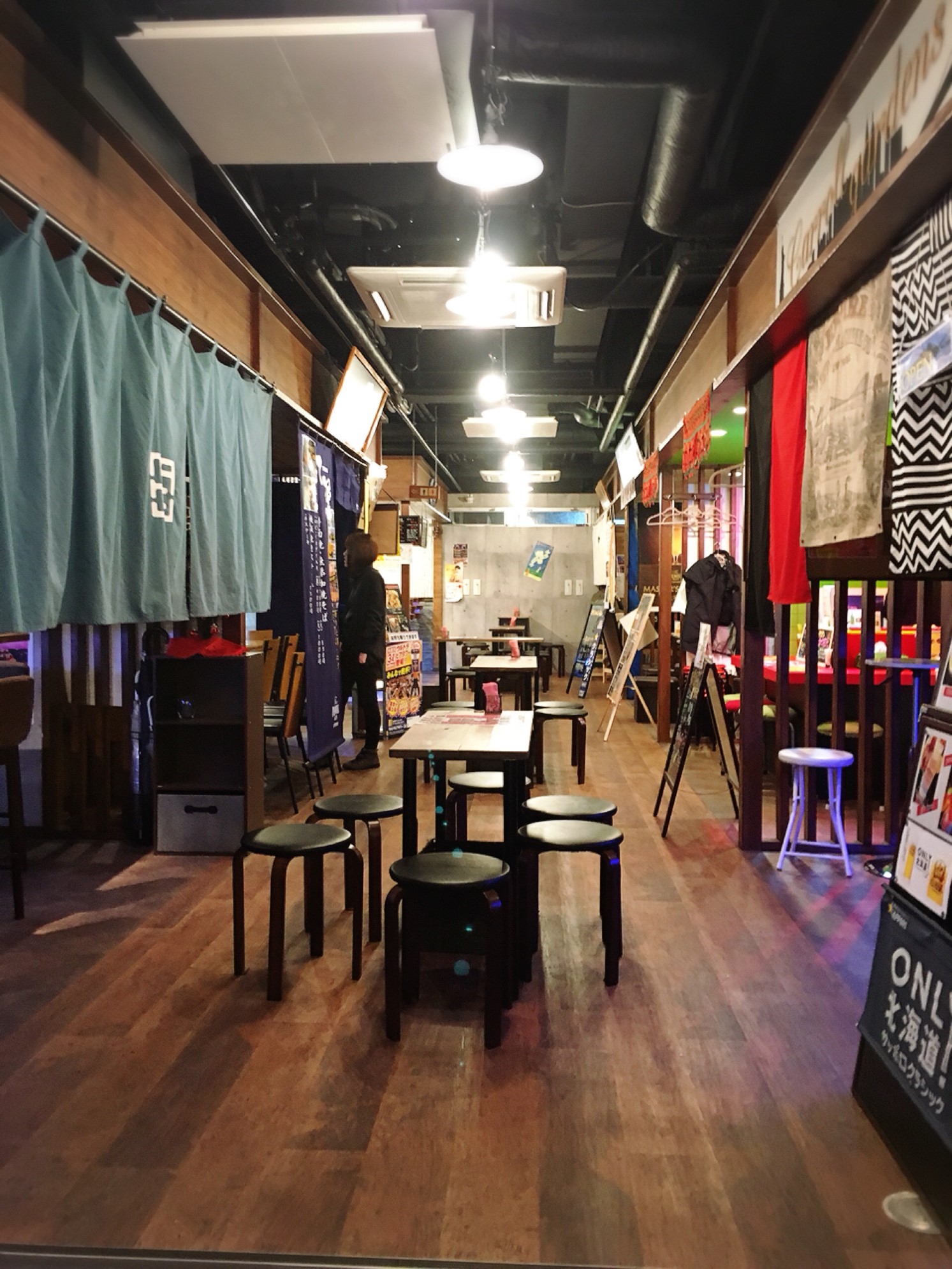 Something fun – ♪
Sapporo is unhappy with almost no such alley.
Seven unique shops
Each style you buy a favorite thing! ← All that illumination romance has gone is a secret woman
I like unusual shellfish, so order the oysters first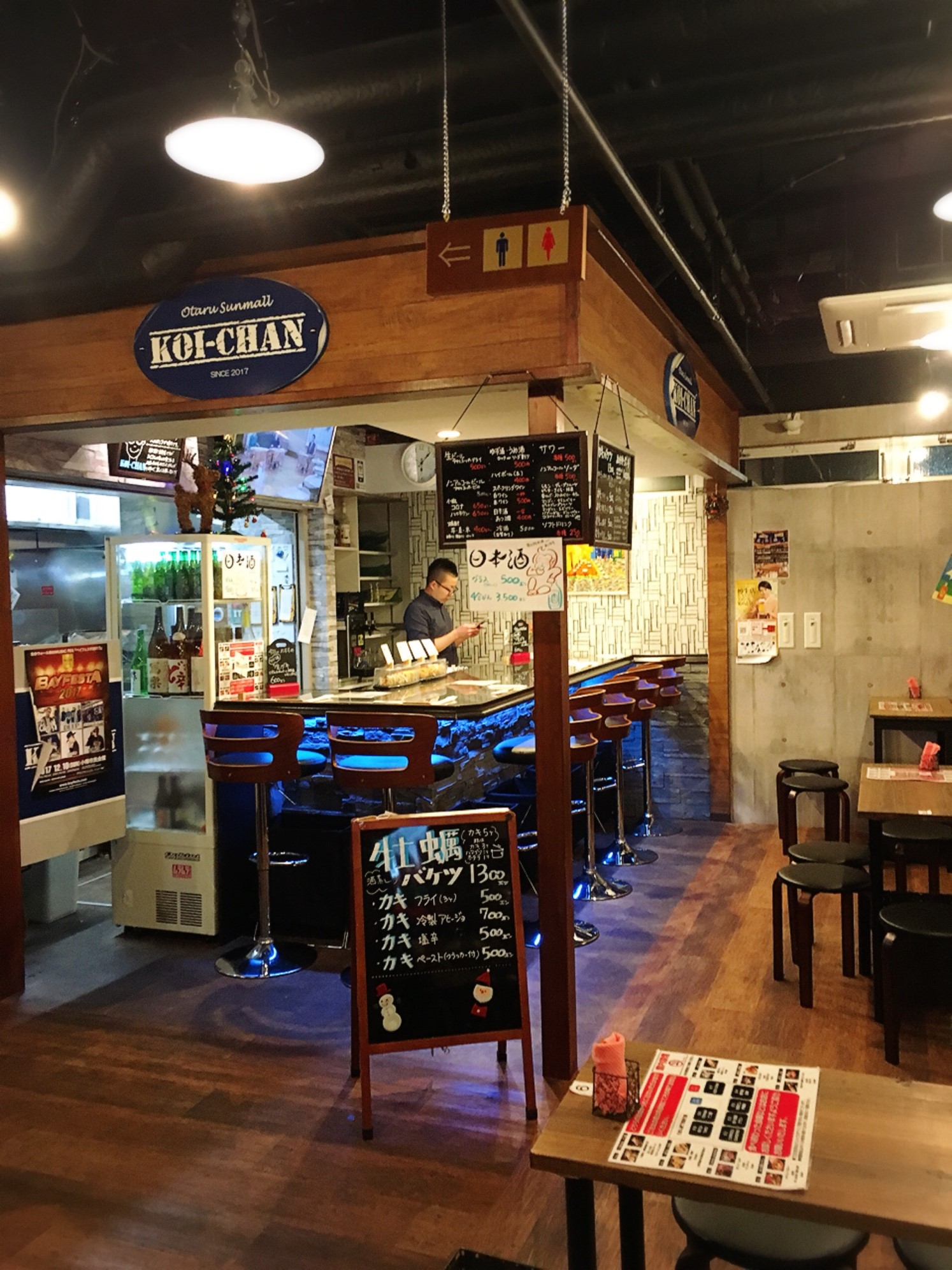 Align with oyster bucket sign
Choose raw oyster and steamed oyster bucket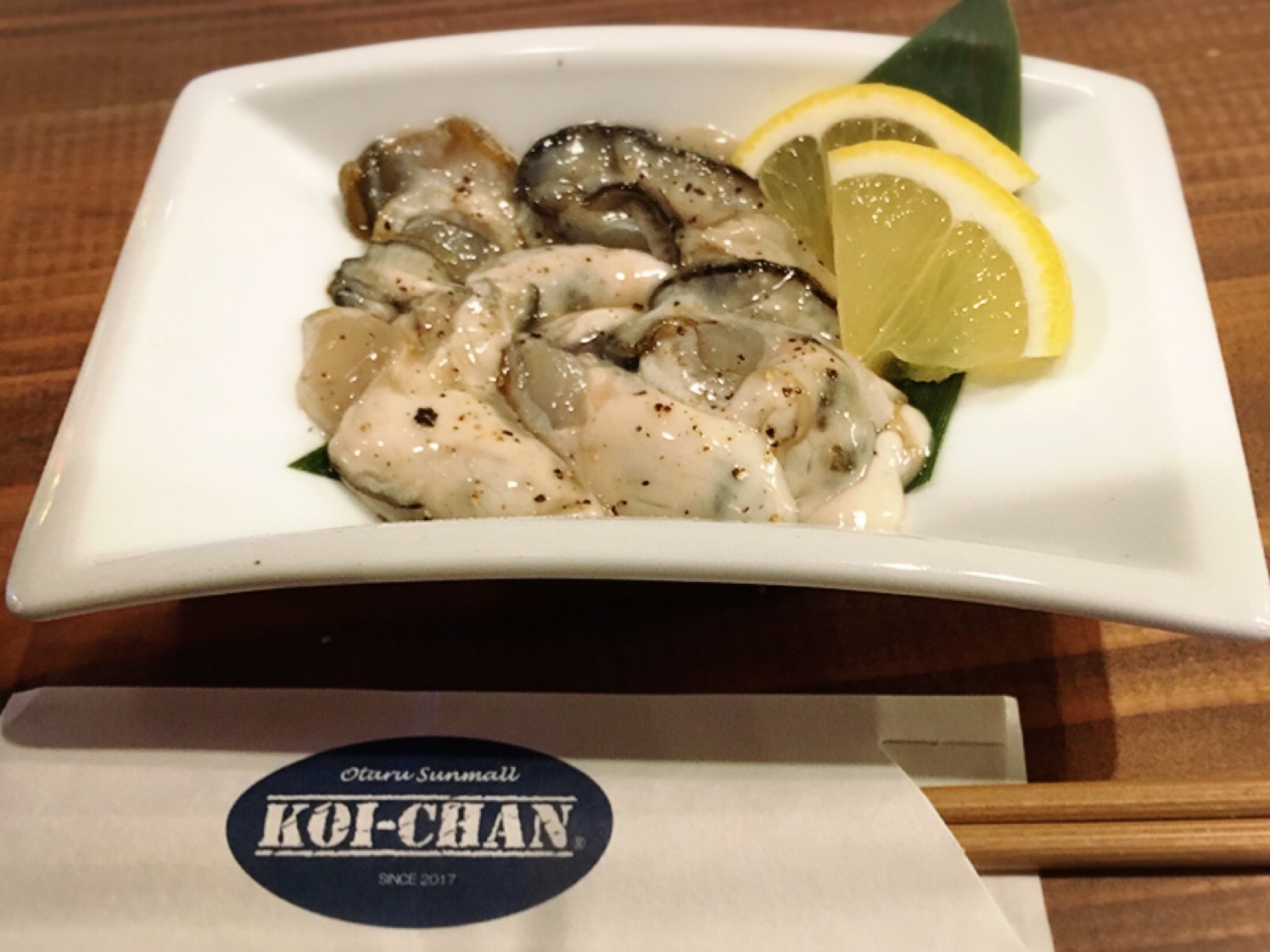 Raw oyster with black pepper ¥ 600
It's a small grain but plenty of umami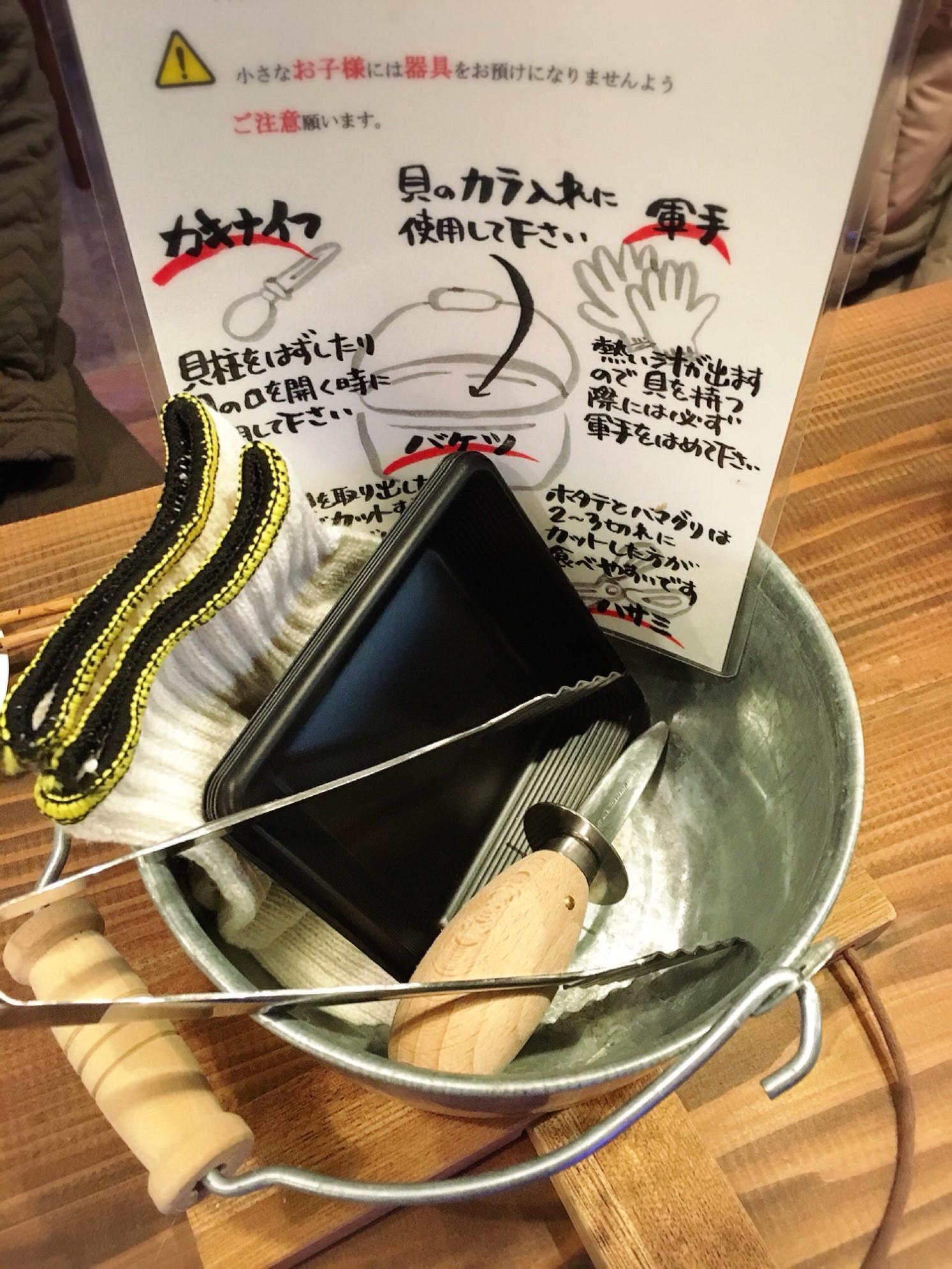 Oyster bucket First the preparation team has been brought
Perfect for eating steamed oysters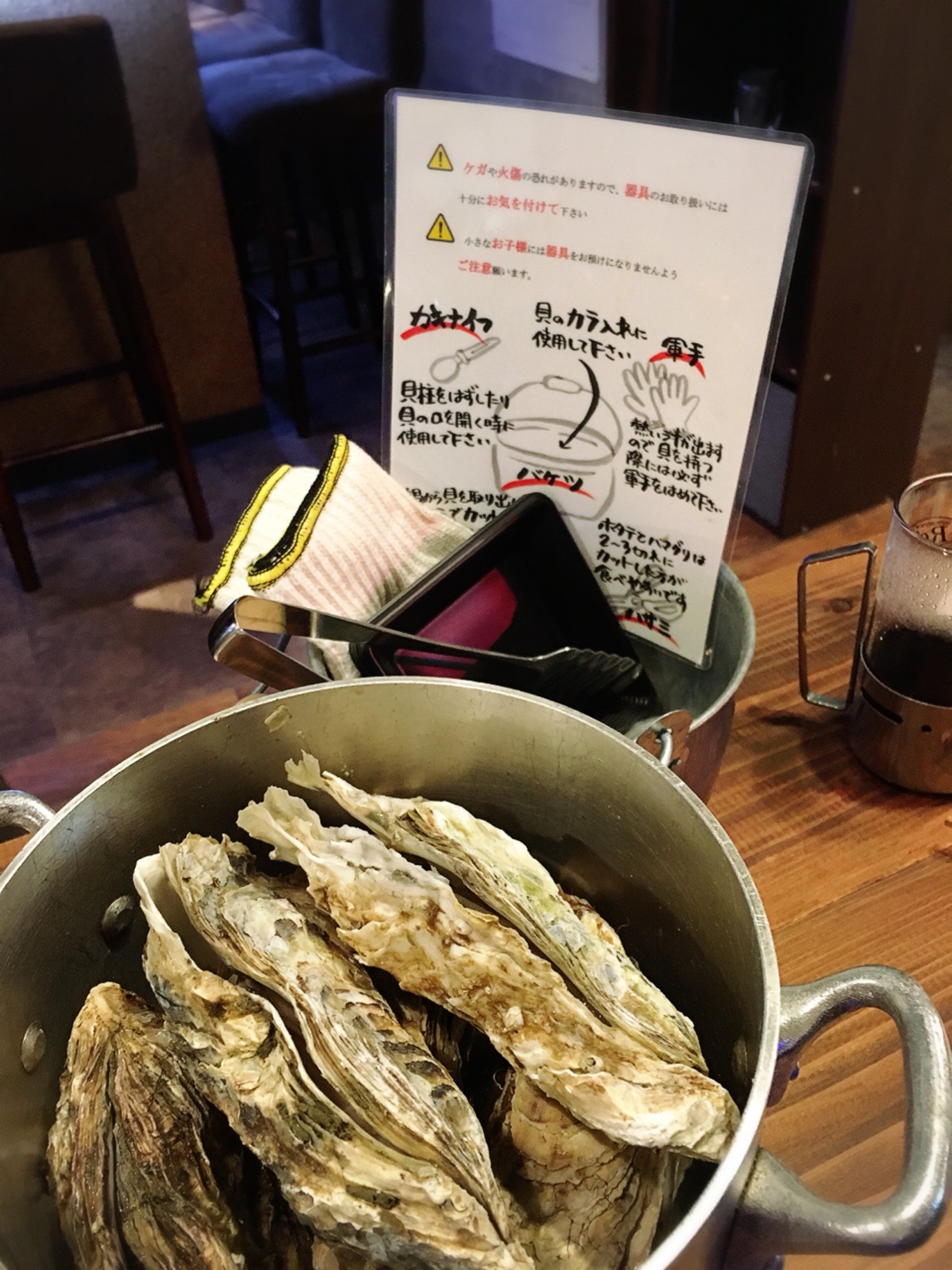 And a big oyster appeared!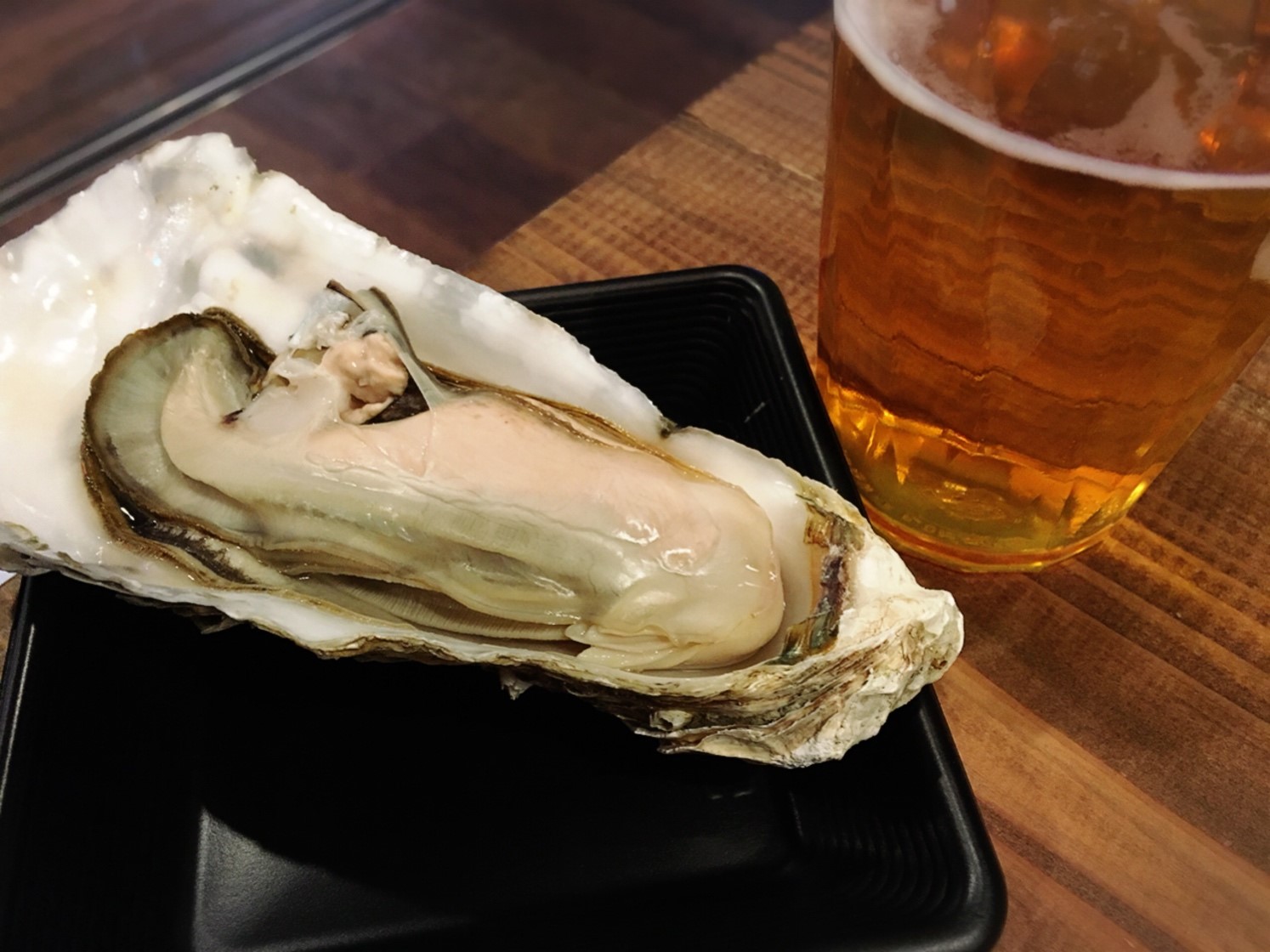 Well!
Salomese oyster kun. Well! Steamed oysters are more condensed rich in umami
I was satisfied with just this
Here is the menu the friends choice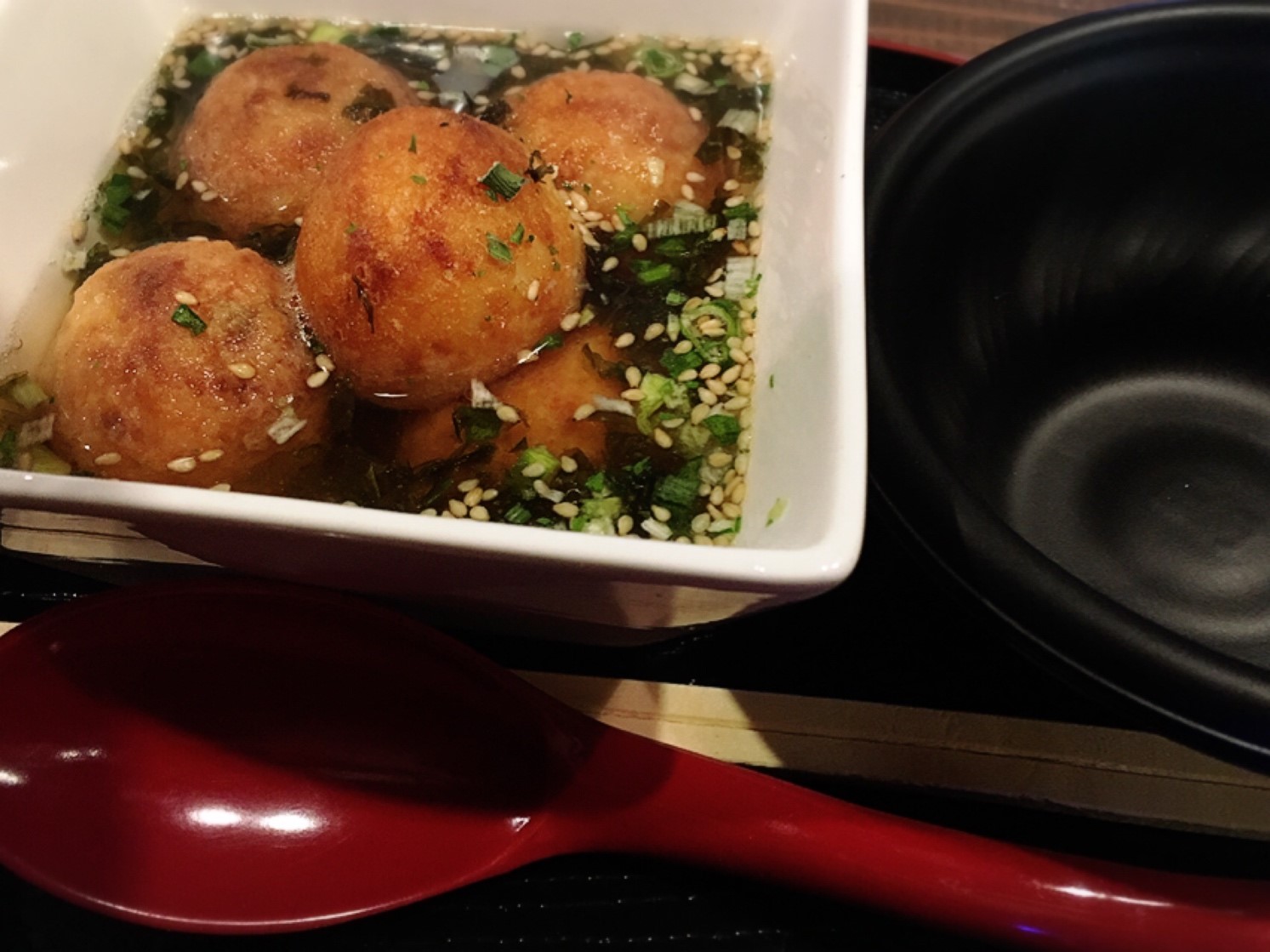 It's Japanese-style, Takoyaki soup stocked by Ochazuke's Mr. Itoen!
Er! Is this delicious? While saying Pakuri
Takoyaki soup that overturned the concept of crispy fluffy takoyaki
This is delicious with this ♪
Next time I will definitely eat ochazuke!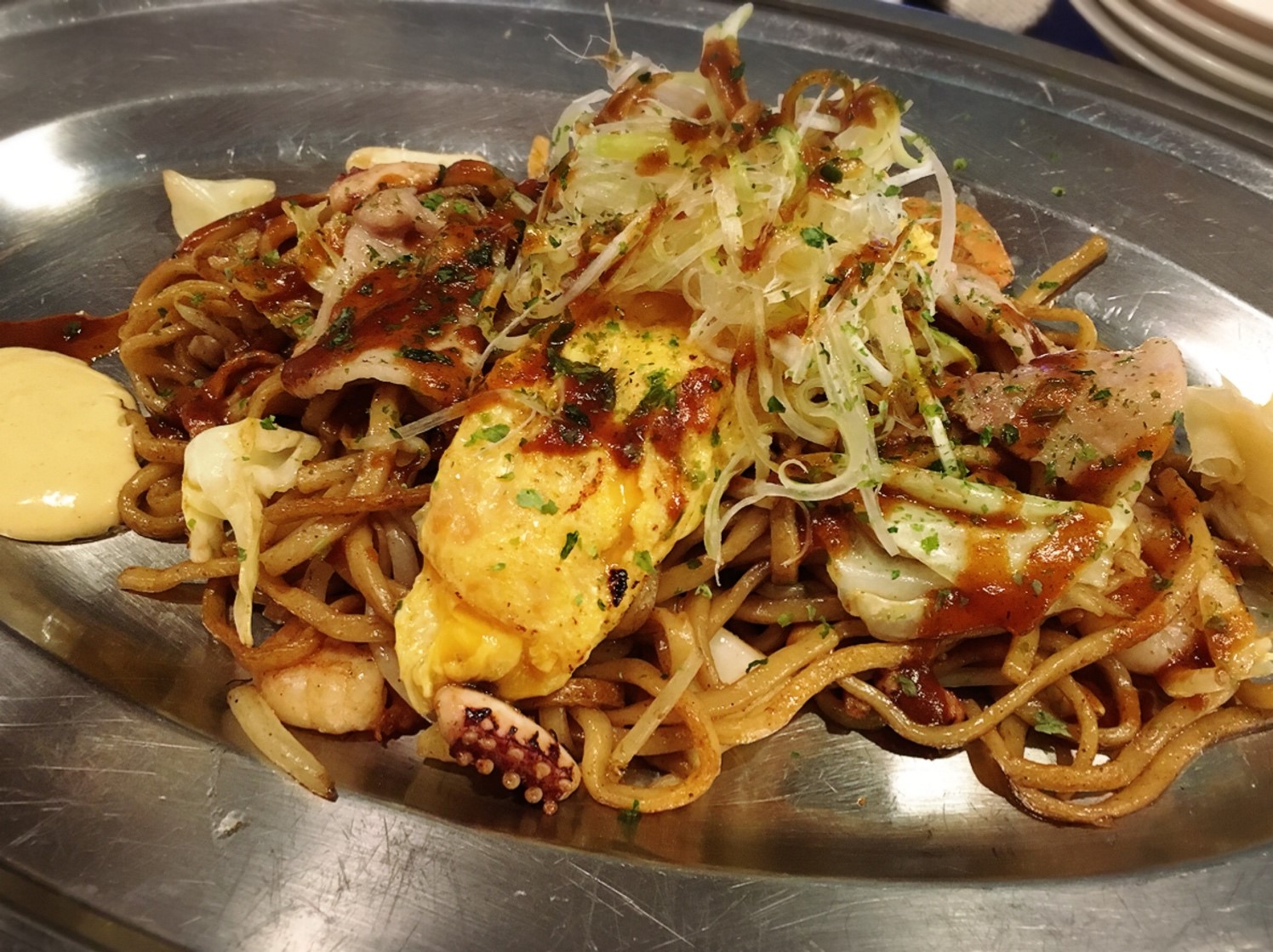 Seafood fried noodles made of teppanyaki
The source is delicious!
Squid, shrimp and omelet eggs are on top and volume full marks
The yakisoba made with hot iron plates was exceptional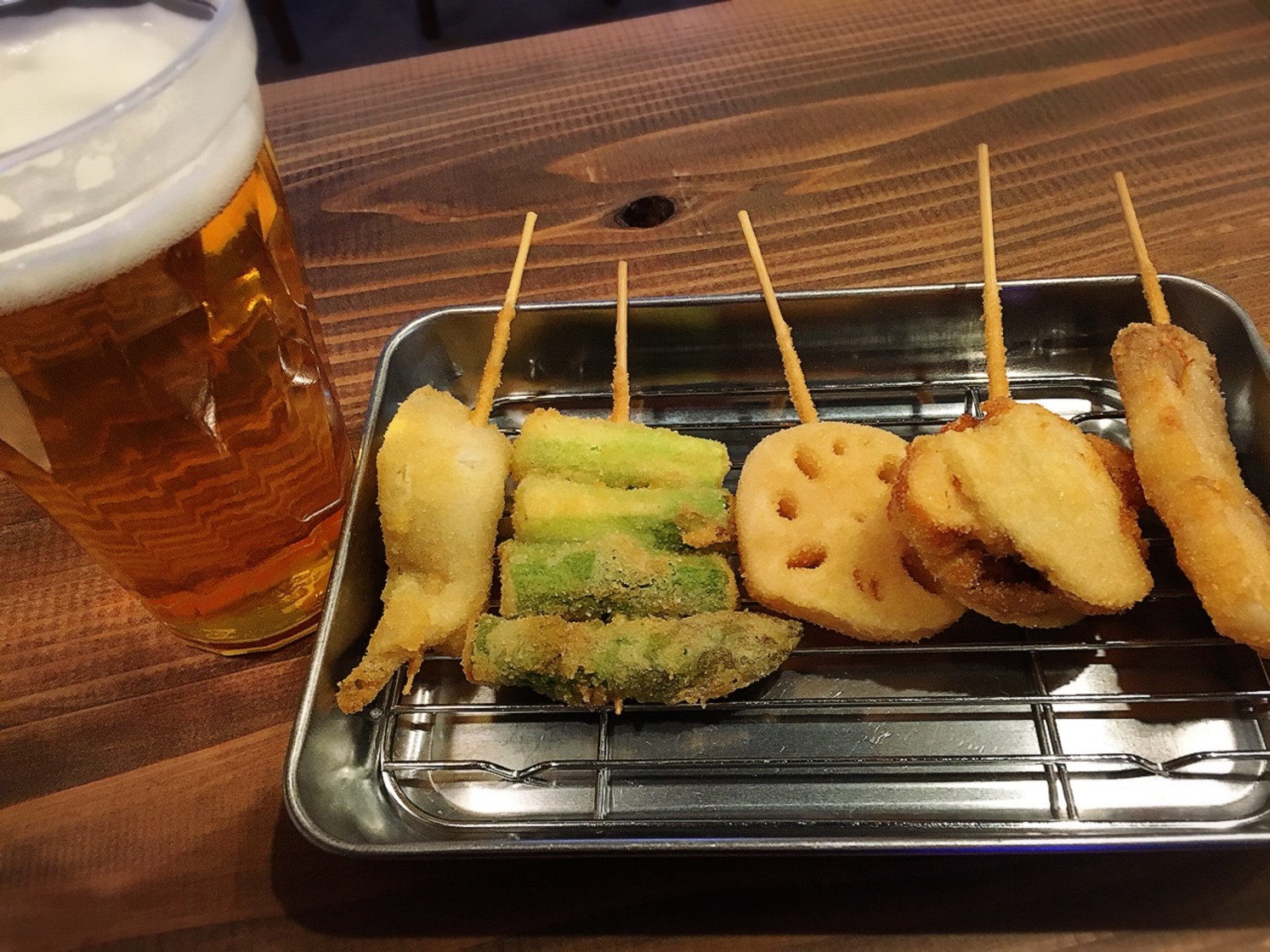 In addition, it is a stall that you can enjoy a delicious gourmet of a unique shop such as Waka Taku's skewer deep-fried set and others in your favorite style
The staff of each store was also friendly and comfortable everyone ♪
The neighbor of Sapporo
Please do a wonderful winter illumination and delicious gourmet in Otaru ♪
Today also delicious ♪