Masuo of "Salary man racer" from Fukuoka. is.
"Genghis Kang" always comes out when mentioning the specialty of Hokkaido.
When I lived in Fukuoka it is not familiar to Genghis Khan and it is rare to see it at Yakiniku restaurant as well as supermarket and there is almost no opportunity to eat.
However, when immigrating to Hokkaido Genghis Khan is familiar and natural, it can be said that it completely melts into part of life.
Furthermore, it is a fact that I know that there are various kinds of "raw lamb", "frozen", "flavored" "mutton", and I do not know what is somewhat somewhat.
Amidst various ways of eating, taste and price, I will introduce you to my favorite Genghis Khan!
Old-baked barbecue shop from Obihiro "Heiwaen"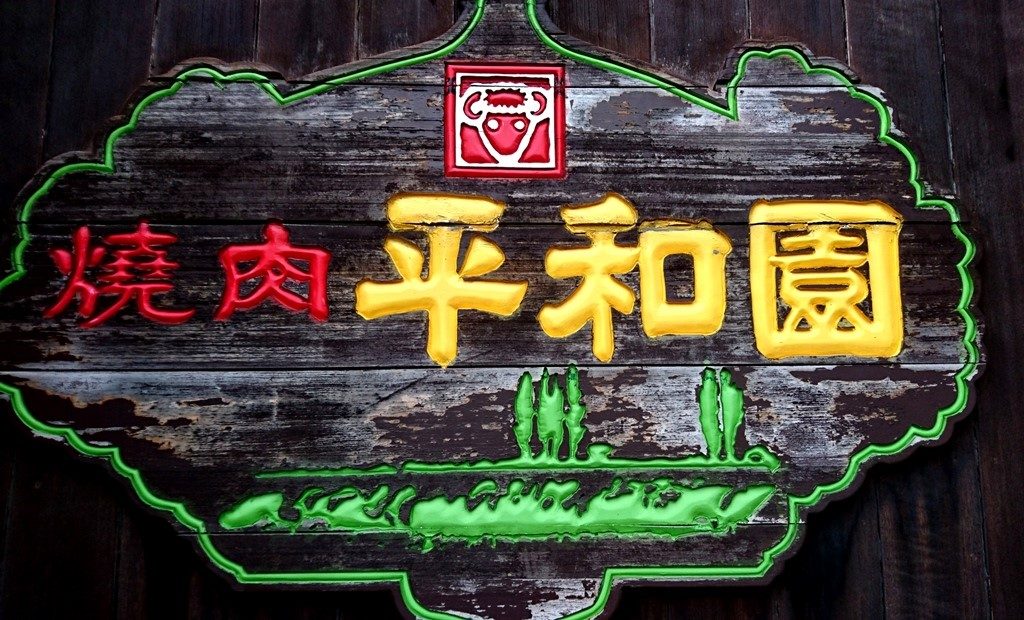 From the relationship racing in Tokachi, the place I ate the first Genghis Khan in life was Yakiniku "Heiwaen" in Obihiro.
Mr. Peace Park is a long-established Yakiniku restaurant founded in 1951, with head office in Obihiro, with 6 stores in Tokachi Tube and 3 stores in Sapporo.
It is one of the few shops where we are still doing old-fashioned "one dressing" as well as sticking to the meat itself.
What is it?
"Combine sauce of the quantity from receiving orders from the customer and season the meat"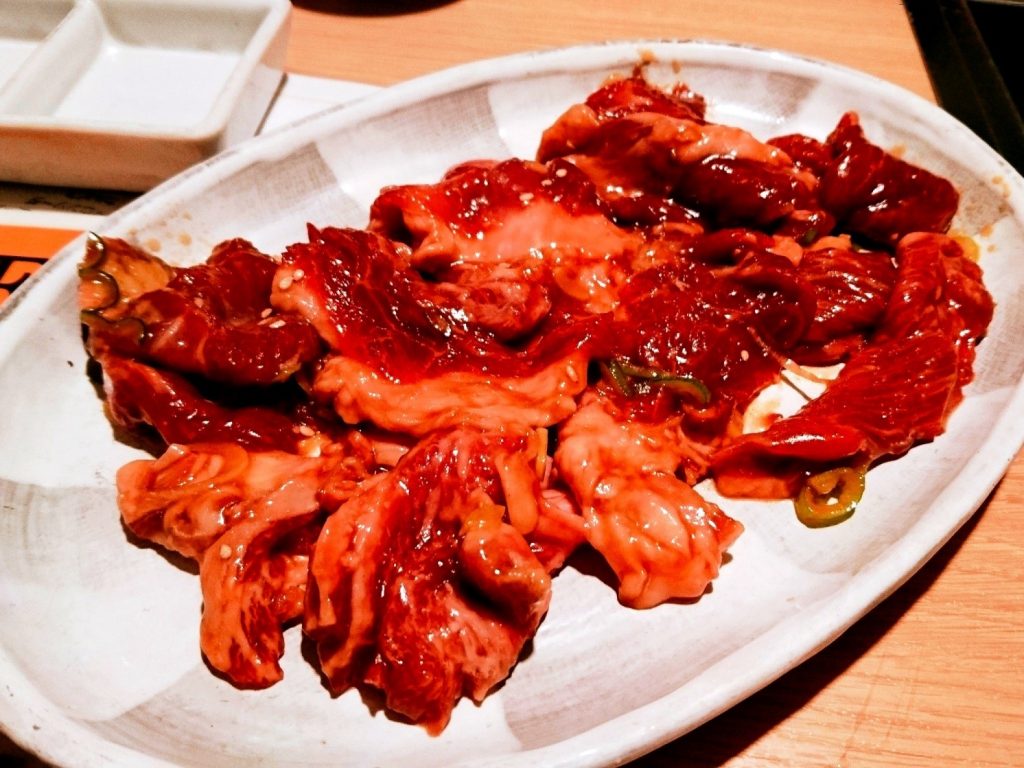 It is a very troublesome method, but you can feel the feeling of "Heiwaen" that "I would like customers to eat delicious Japanese style meat."
Taste of Obihiro "Heiwaen Shiroishi shop" to taste in Sapporo
In Sapporo area there seems to be 3 stores of Lanzui shop, Shiroishi shop, Taihei shop, but this time to Shiroishi shop located along the ring road.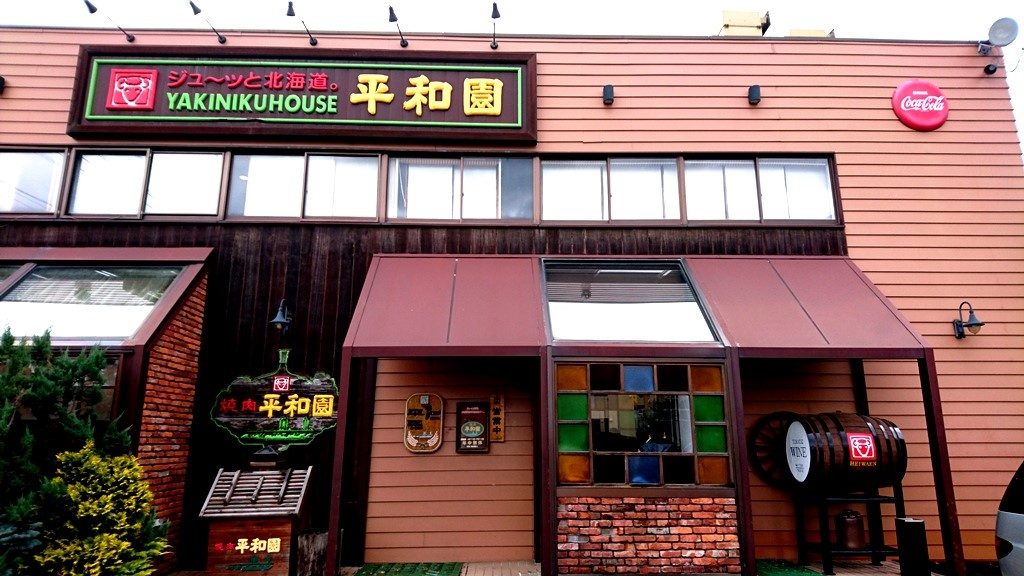 【Heiwaen Shiroishi shop】
Sapporo city Shiroishi ku Hirayori 1 – chome south 1-17 Tel. 011-862-4129
AM 11: 00 ~ PM 11: 00 (PM closed between 3: 00 ~ 5: 00 Closed Saturdays, Sundays and holidays) All year round excepting the New Year holidays
The parking lot is also spreading at a relatively large store with 106 seats in two stories.
However, it is basically crowded all the time, I can see that people in Sapporo are also loved.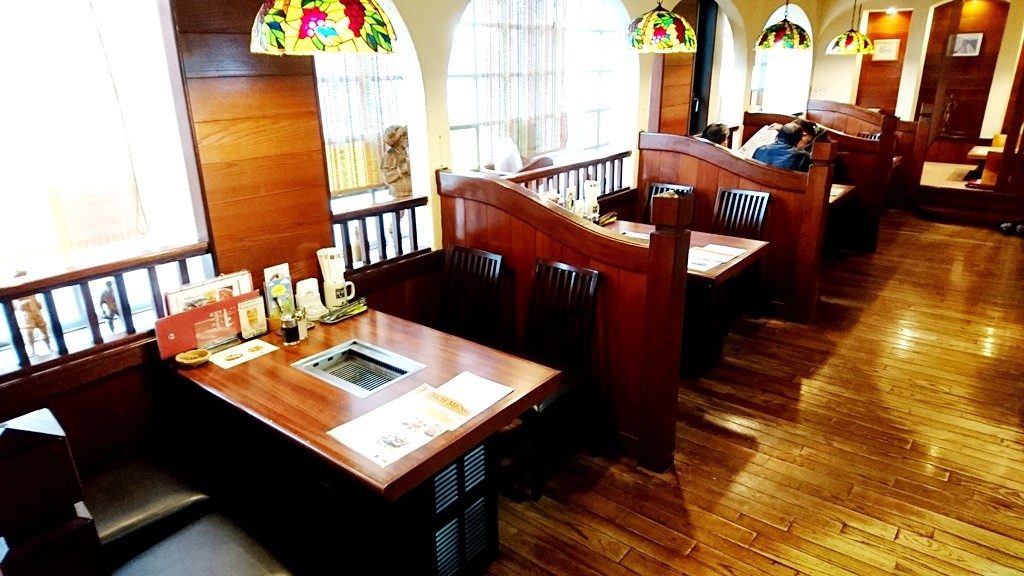 Inside the wood grain store reminiscent of the country atmosphere of Tokachi.
The table seat has a firm partition with the neighbor, and you can juge slowly without worrying about the neighbor.
In addition, it seems that the room type and the digging paddle and the private room are also complete, and it is configured to be able to meet a wide variety of needs.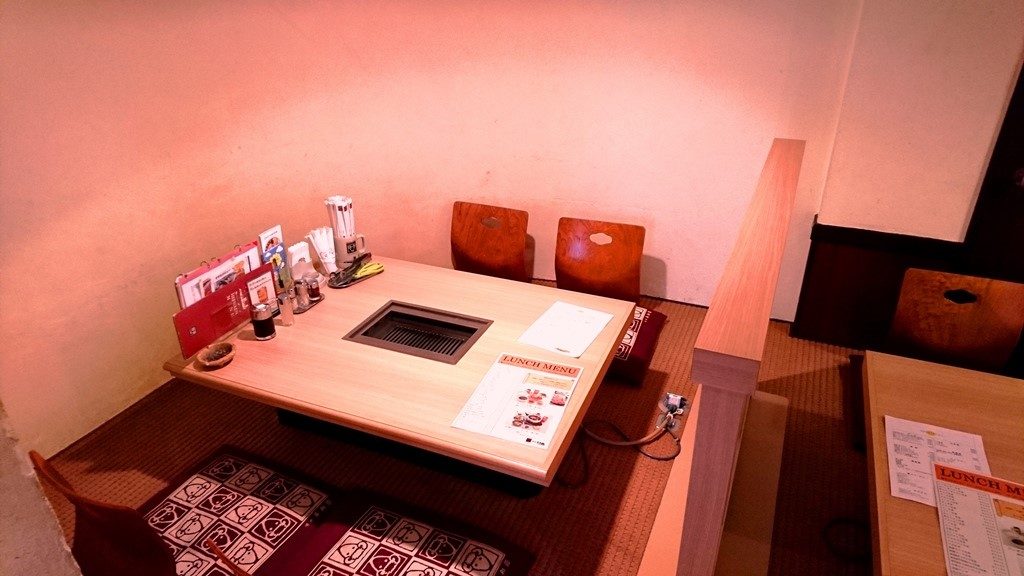 I went with my family, so I chose Zashiki.
There is a 1 year old child so there is a danger of falling on digging … By placing a child's chair in the room you can juze slowly with your family.
The baking table is also smokeless with a smokeless roaster. (The head office is smoke-free, though.)
It's fine and cheap! Genghis khan set meal ¥ 540
Peace Park has lunch anytime without regard to Saturdays, Sundays and congratulations.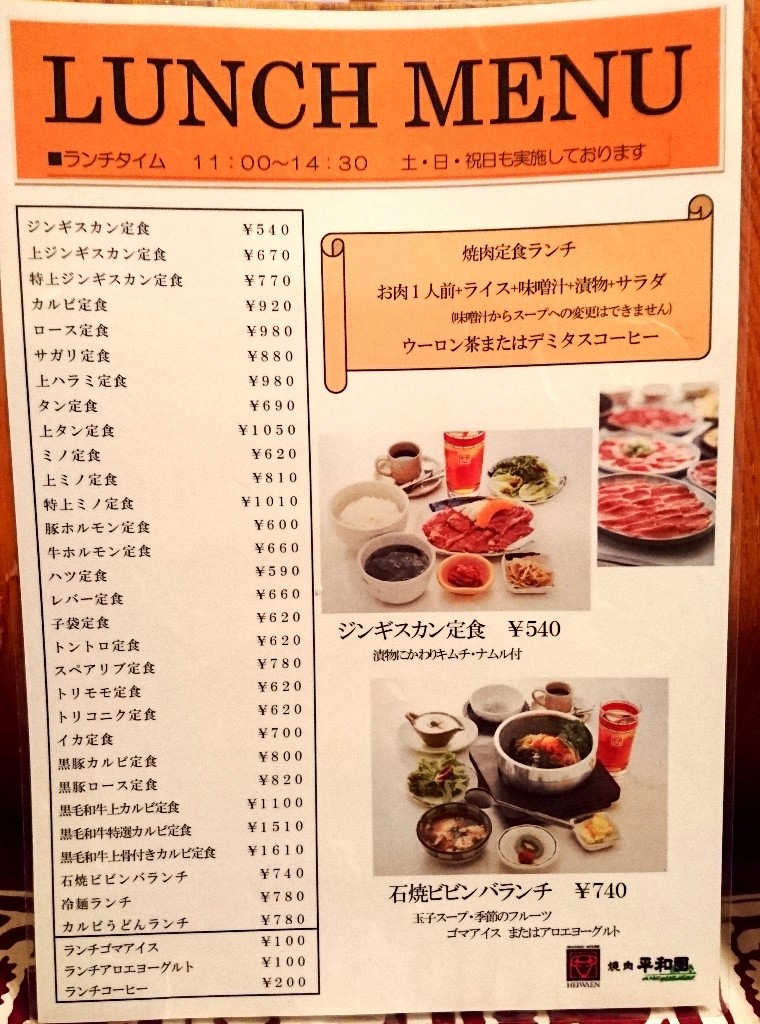 Basically most of the meat that is served at the store is offered as a lunch menu.
I always eat only Genghis Khan set meals.
Other meats are also delicious, but because the composition is completed as "Heiwaen is Speaking Genghis Khan. Speaking Genghis Khan Heiwaen".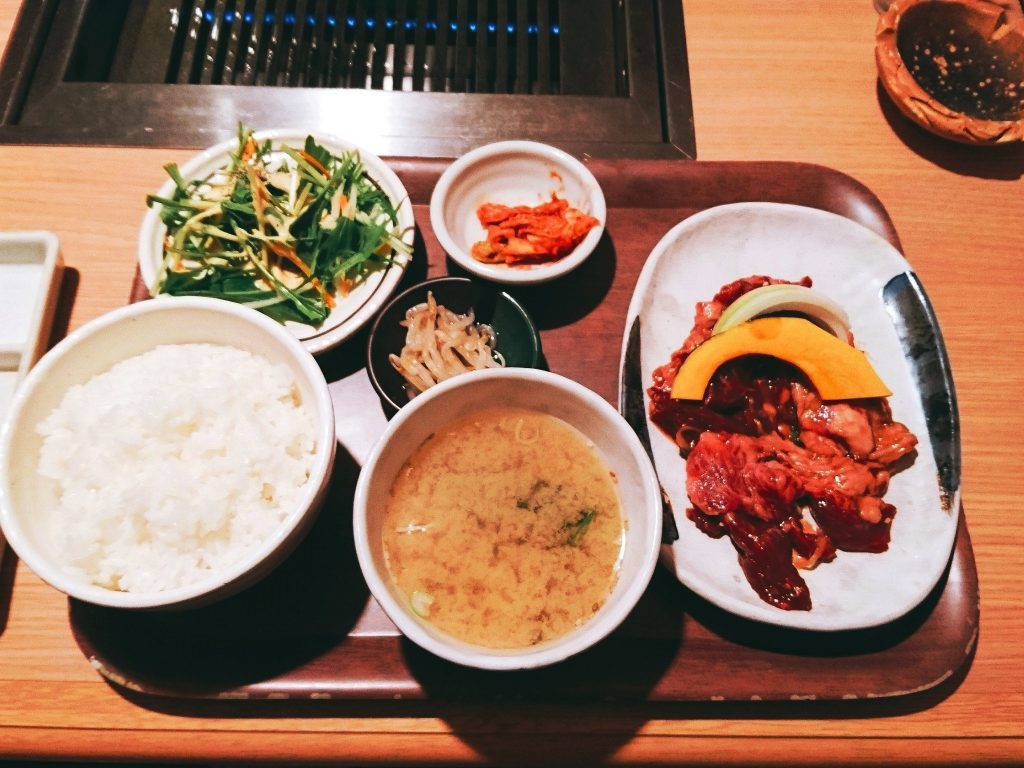 This is Genghis Khan set meal ¥ 540.
Almost one coin, rice + miso soup + salad + namul + kimchi + genghiskan + oolong tea or coffee, costly performance is a preeminent high meal.
If you say "set meal" you may have an image that will be brought up, but Heiwaen is commonly grilled meat. We bake Jujou on an iron plate and eat it.
It is worth the price and the special feeling is twice as that you can have yakiniku from noon ☆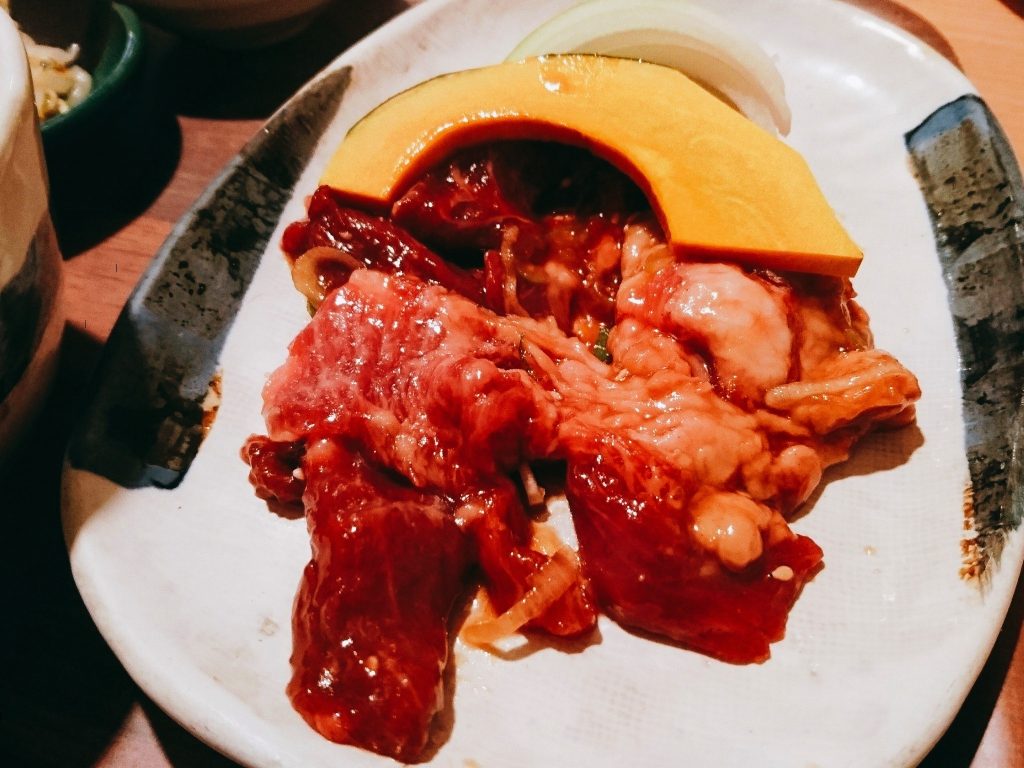 Meat that was attached by hand cutting. The pickled sauce is delicious again.
Heiwaen's Genghis Khan is mutton, but it is easy to eat with little habit and smell.
I can not forget the excitement when I first eat Genghis Khan and I am a peacekeeper from that day (laugh)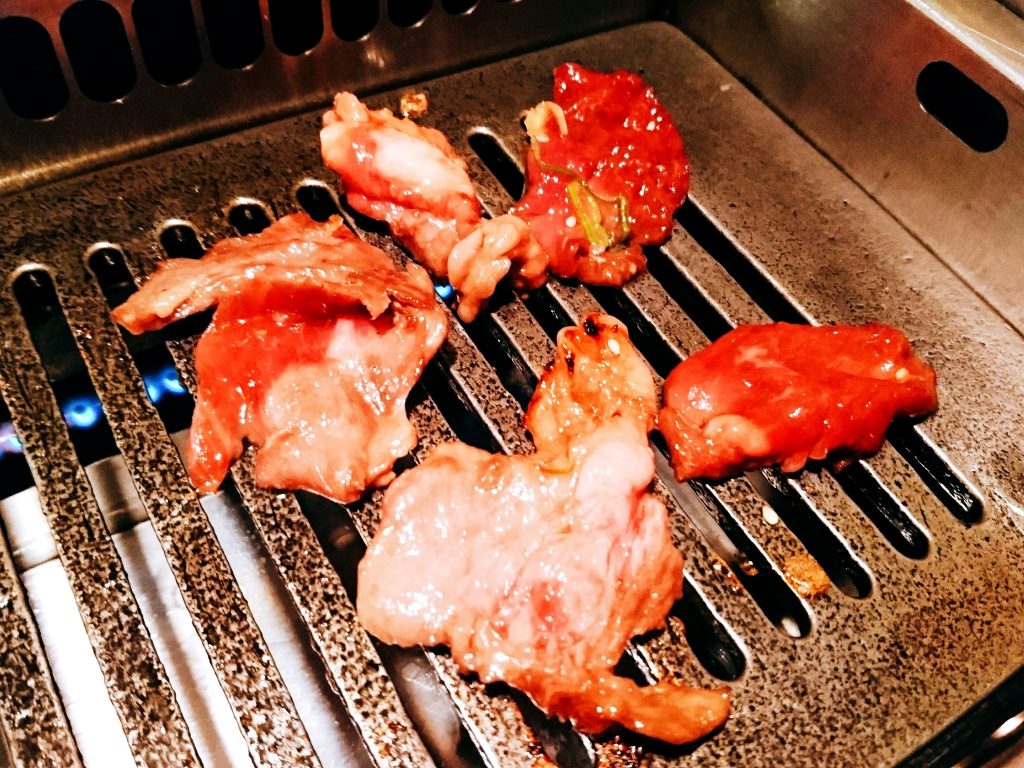 Juh – hat and Hokkaido. I am happy that I can eat yakiniku from noon.
There are lean and lean body moderately, and feeling that they are combined into a single sauce.
Umami and sweetness spread swiftly in the mouth, and a comfortable finish remains.
It is meat that seems to be able to eat as much as it is a fatty slime without disgust.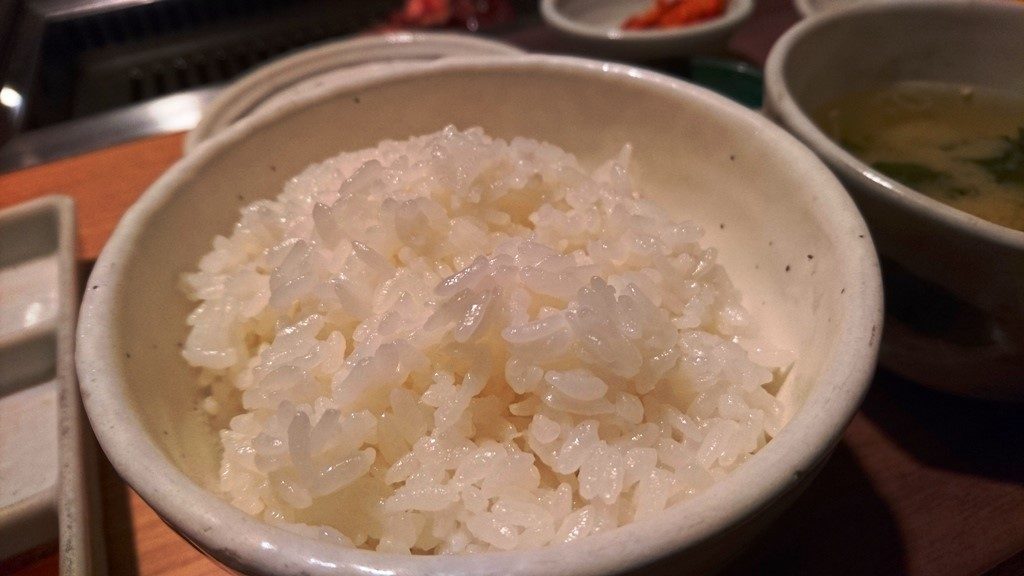 Rice is also a commitment from Hokkaido. Recent Hokkaido rice has strong sweetness and is delicious.
Compatibility with meat is excellent, but you can go crazy without meat ☆
Volume full of rice served in a big bowl.
Genghis Khan set meal ¥ 540 only satisfies your stomach and mood.
It is affordable also for a single item menu!
Genghis Khan set meal was enough, but "I want to eat a bit more because I am feeling awkward," it is a story and added an additional Genghis Khan 2 persons separately.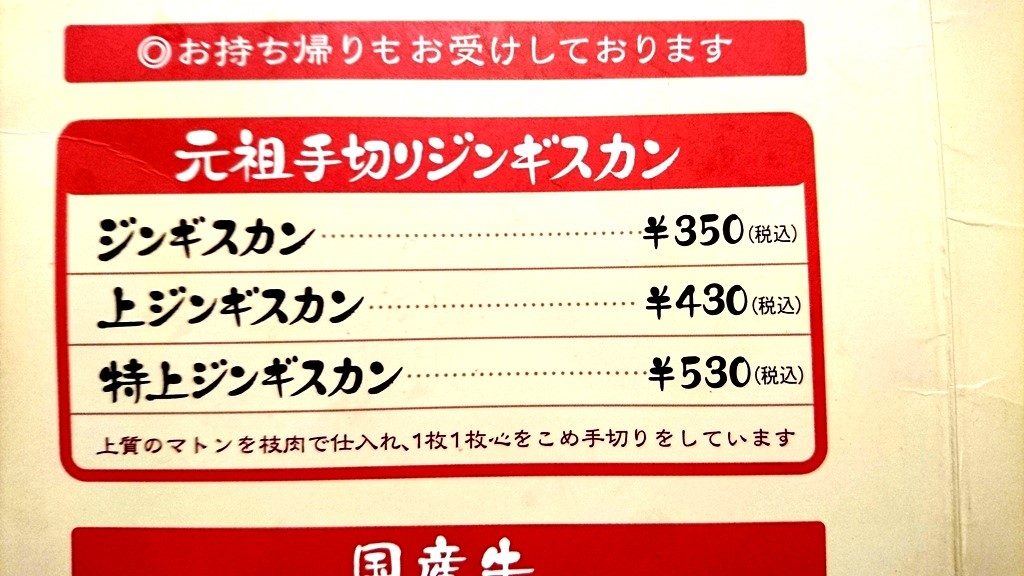 1 serving ¥ 350! It's cheap anyway.
Although it is above and above, I like it and I prefer the same. It is because I like the condition of lean and lean.
Top / special is absolutely delicious! It is better not to find your own taste and eat it.
Other menu is here ↓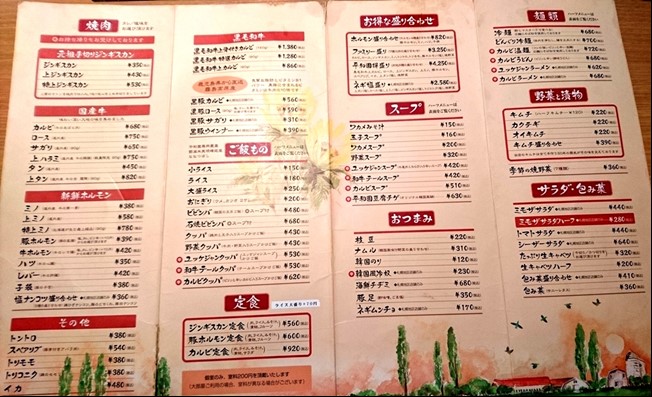 Every single item is delicious.
It should be noted that it is a black pig sent directly from Kirishima in Kagoshima prefecture.
Have everyone in Hokkaido eat black pigs in Kagoshima?
In Kagoshima, black pig shabu-shabu and pork cutlet are mainstream, but sweetness is strong anyway and melts with trot in mouth.
Because I have few habit, I can eat as much as I like, I like beef.
Is not it a few shops that you can eat Kagoshima black pigs freely in Hokkaido?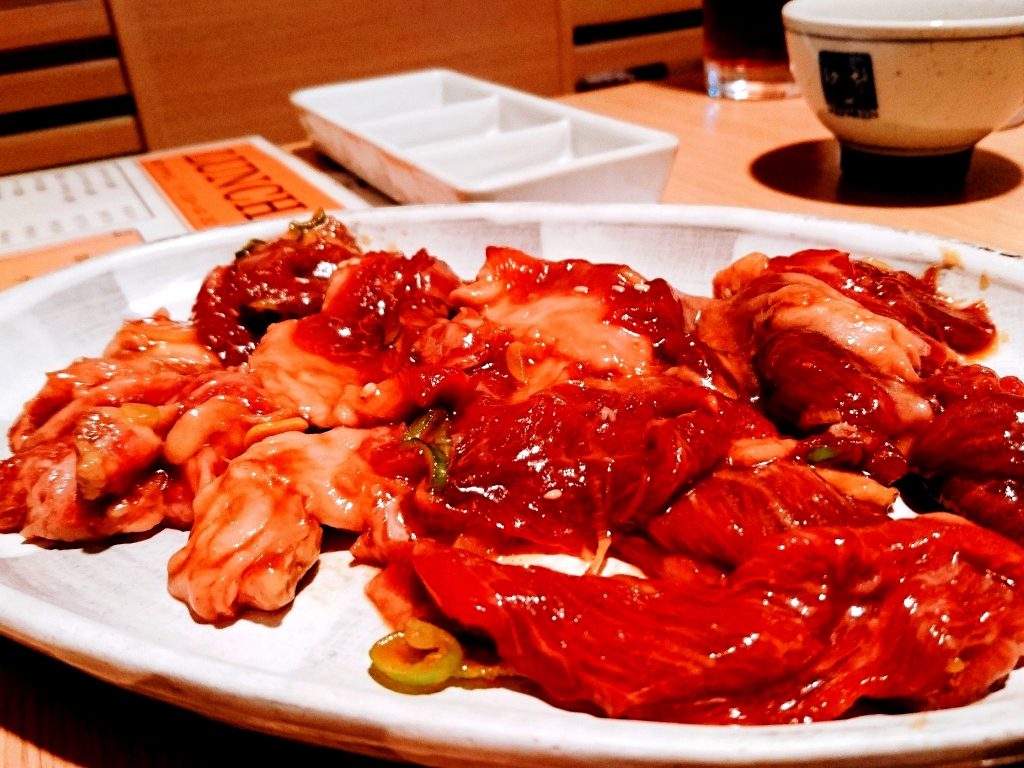 When seeing a single item menu, 2 additional Genghis Khan arrived.
Feeling of this sauce sauce, even when writing an article Yodare comes out ….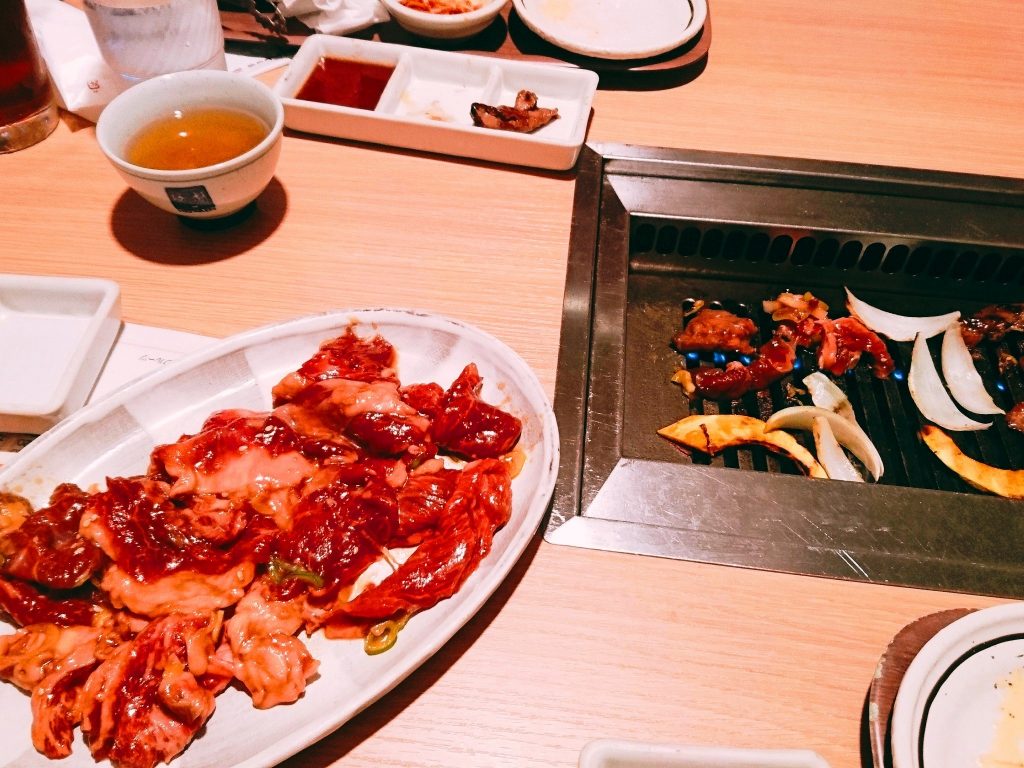 I was able to enjoy temporary temporary Genghis Khan festival with my family.
We went to the shop as soon as we opened, but it was an impression that the interior of the shop was buried to a certain extent in 30 minutes.
Because there are many people day and night, we recommend an early time or a reservation!
Shop Information
Heiwaen
Web site:http://www.heiwaen.co.jp/
Shiroishi branch: Sapporo city Shiroishi ku Heiwadori 1 – chome south 1-17 Tel. 011-862-4129
AM 11: 00 ~ PM 11: 00 (PM closed between 3: 00 ~ 5: 00 Closed Saturdays, Sundays and holidays) All year round excepting the New Year holidays