It also became Kita big power. What do you mean? It is Satsuboromi.
I have not been to a long time (bitter smile)
We will introduce the "Hokkaido University Marche Cafe & Lab" which opened the other day.
"Hokkaido University Marche Cafe & Lab" Abbreviated Hokkaido Maruchie is a sales and restaurant centering on crops made at Hokkaido University's farm.
It is the first floor of the Centennial Memorial Hall on the right, entering from the main gate.
Discreet appeal.
Somehow it is rather plain but … (lol)
The place where the light on the right hand is pointing.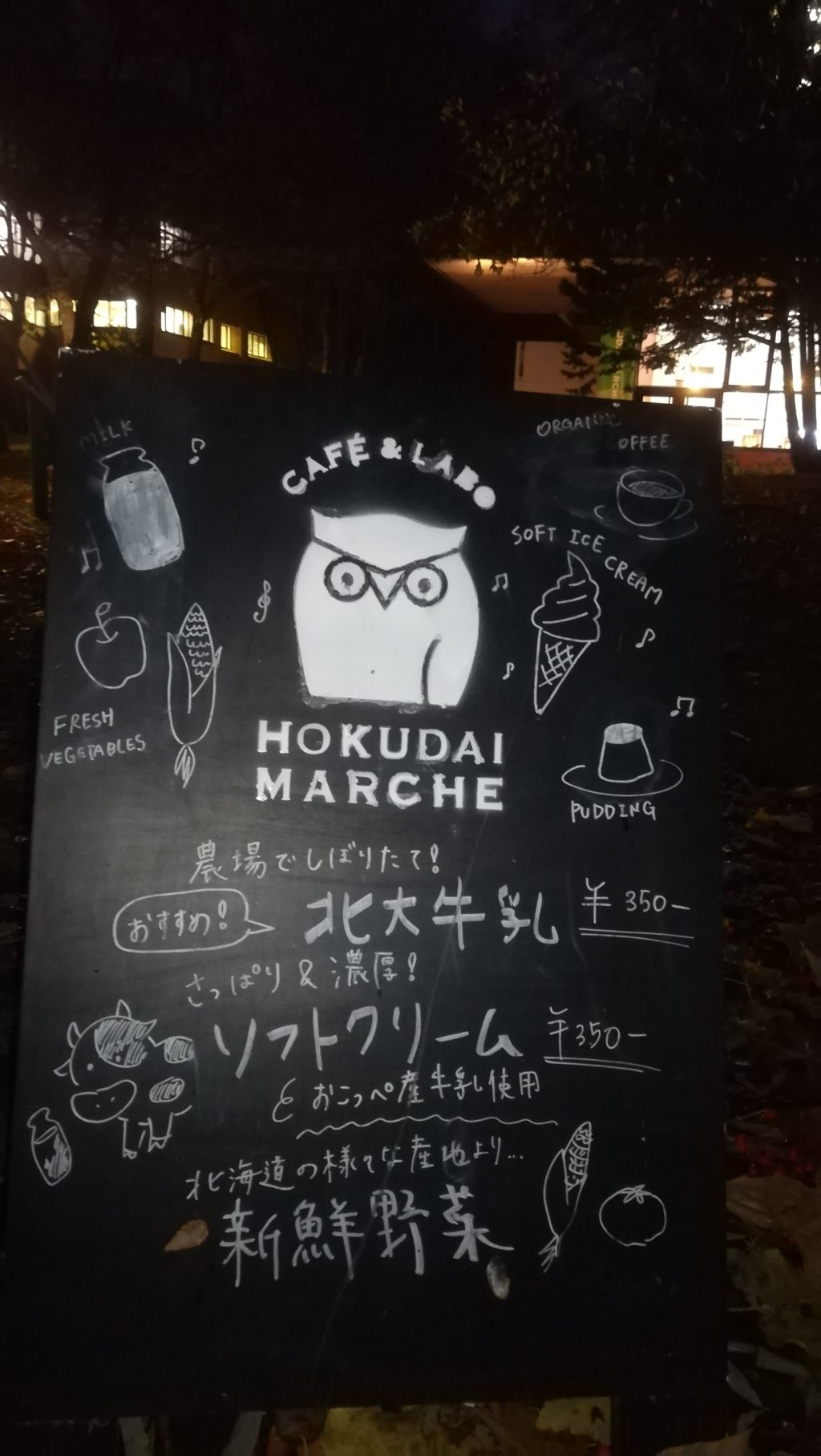 Goods sales corner where delicious items from Hokkaido line up
Upon entering, firstly, a merchandise sales section.
Not limited to Hokkaido University, dairy products, vegetables and processed goods from Hokkaido line up.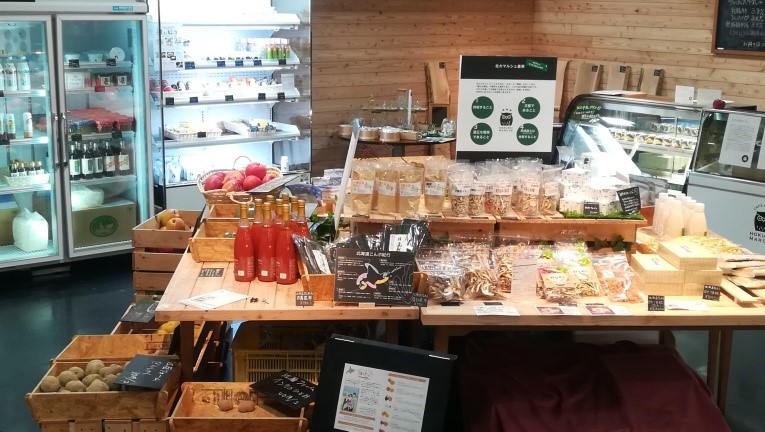 I did not know that apple is made on the farm of Hokkaido University!
I have never heard such a stock! But, one piece is 150 yen high …
I mean, the image is blurry. Is this presbyopic eye smart?
Or a serious guy (laugh)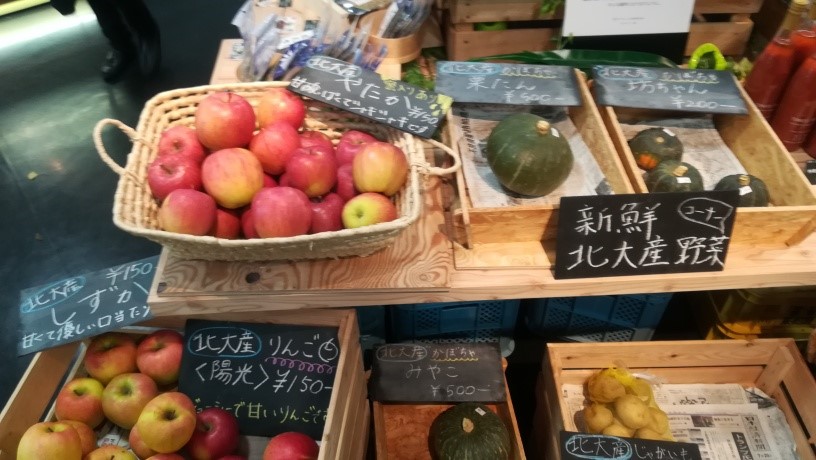 Hokkaido University farmhouse tasty restaurant
The back is becoming a restaurant.
Entrance. The owl 's mark is lovely.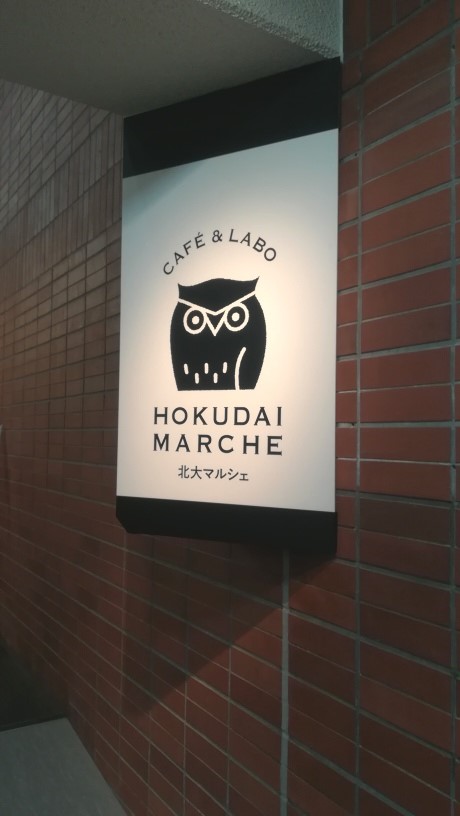 What what? It seems that the Hokkaido Shimbun had come to cover the interview.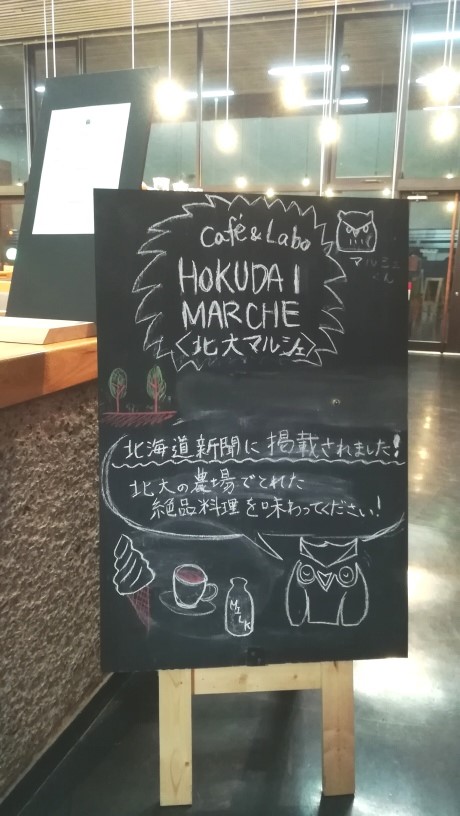 I tried ordering "farm French toast".
Hokkaido milk or coffee is attached to French toast. Virtue!
Choose Hokkaido University milk ice (there is also hot)
In the explanation, "Milk taken at Hokkaido University farm and homemade milk jam, using homemade jam using fruit taken at Yokochi Orchard at Hokkaido University" is said to be.
This day was an apple jam.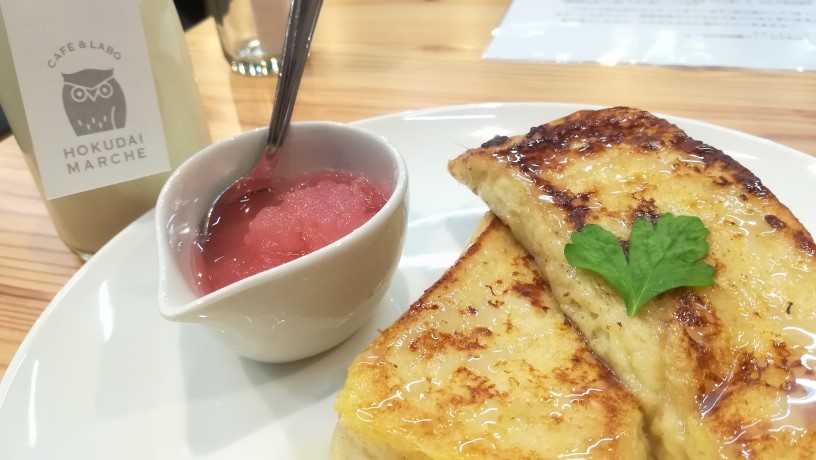 Sweet Delicious ~! Fluffy ♪ ~ ♪
Jam of apple is boiled easily.
I feel crispy texture!
And, as you can see from the milk, the existence of milk fat is clear in the traces drank!
The service with the bottle is interesting too! (It was a plain bottle)
According to the tag, seasonal taste seems to change, so I'd like to have a taste of summer too.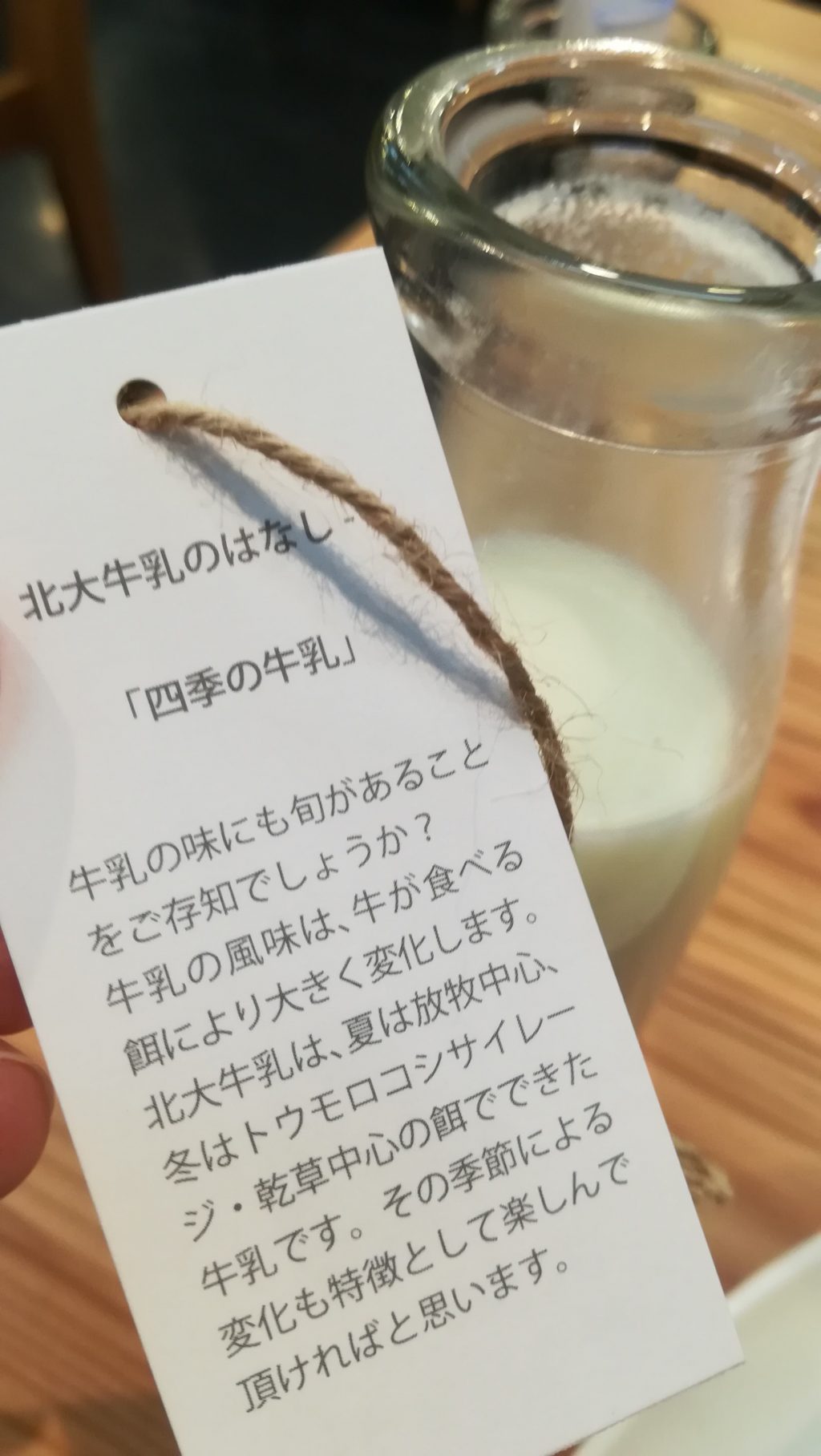 This is a milk bottle for display.
It seemed to be able to take out, but this day it was not in the fridge.
Have you sold out?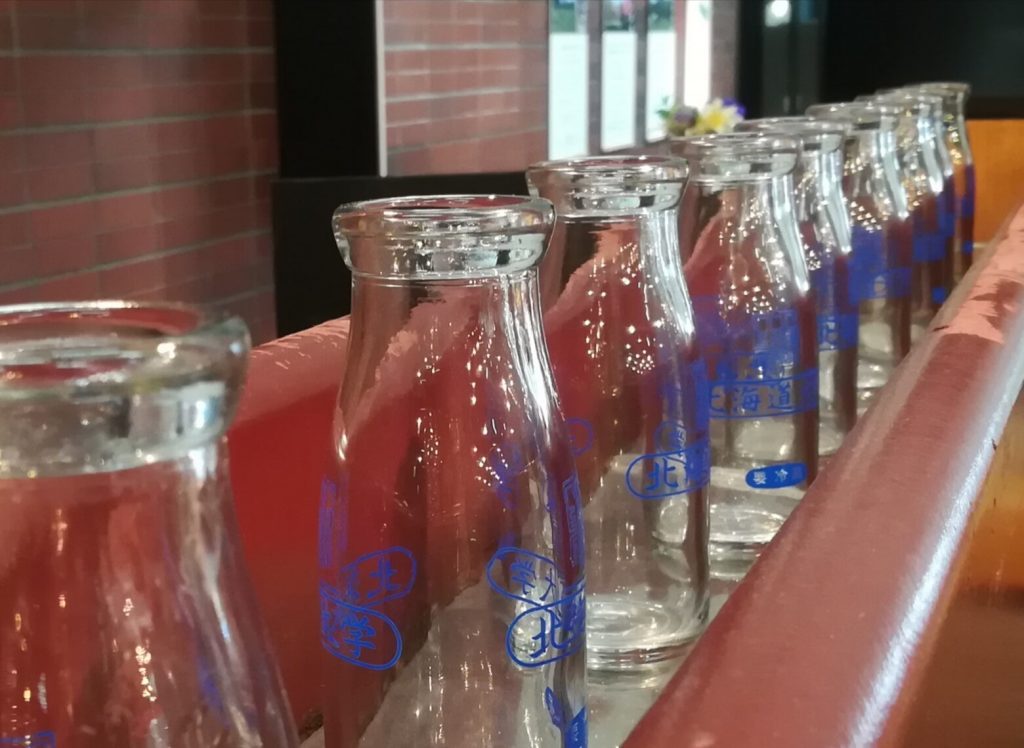 Business hours are from 10 o'clock to 18 o'clock.
Although it is quite a bit to go back to work, why do not you take a walk on a holiday.
On the way home, I felt the strength of milk in the mouth (lol)
Next, take out Hokkaido University milk pudding!
Hokkaido University Marche Cafe & Lab
http://www.marche-cafelabo.com/