The city of Sapporo has completely gone through, the cold wind is beginning to blow.
Seasons hard to walk around the city …
In such a case, you will miss gourmets that become warm, do not they?
That's why the writer recommends "MARBO TANMEN" to introduce this time!
It seems like it will warm up due to watching!
Hokkaido food "HUG" in Tanuki alley that can eat here.
HUG is a specialty shop specializing in Hokkaido-made food, with a food court in its corner and a wide variety of eating and drinking establishments.
The "big pig white" in it is the shop to introduce this time.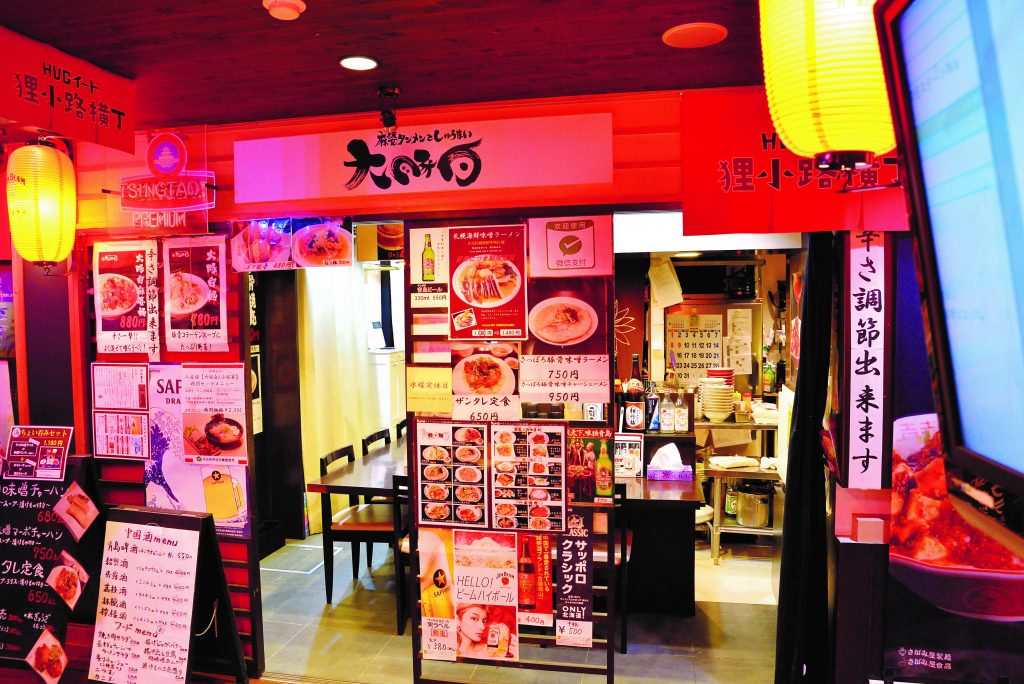 When entering a livelyly decorated shop, only 8 counters on the counter are small enough to be mattariy.
Even so, Tanmen and Mabo Tofu … it seems to be a combination and it is a rather difficult combination.
I would like to say "I want to make a gourmet for the new Sapporo area" Iwao. This confidence … This is expected big.
A few minutes to wait while sniffing a nice smell while cooking. Finally Mahbo Tanmen has appeared.
Let's get it right away.
First of all I am amazed at how it looks like its volumes. White, red and green harmony intensify appetite.
Pork bone white soup with a bite. Exquisite tasty creamy with strong sense of cooked thoroughly.
It is also delicious as the taste seeps through the medium size shrinking noodles involved in it!
And there are plenty of unique spices on red – bean paste tofu.
Chimina, there is spicyness from 0 tons to megatons.
I tried to make it "tons" … but it is still spicy!
Nonetheless, while getting involved with Mabo Tofu, I get used to my tongue and I feel that umami comes out.
The expression that tastes to become habit is perfect.
Other ingredients as well as bean sprouts, spinach, leeks and plenty to eat.
To the extent that it was too much, I finished eating with a pillot in a blink of an eye.
It was the ultimate gem that I thought as a must eaten for those who want to eat and dinner party. I am very satisfied.
"Big pig white", thank you for the treat!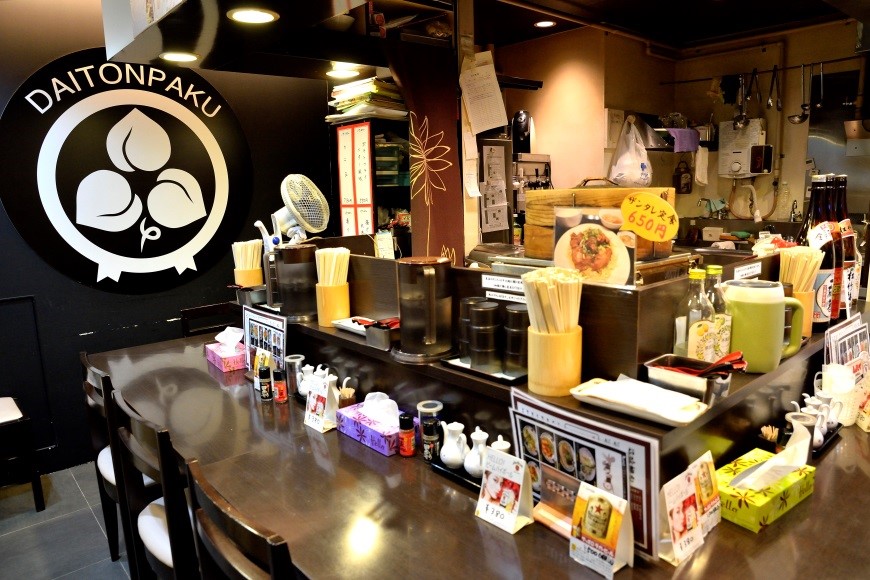 DAI TON PAKU
TEL 090-5983-8746
[Monday – Friday] [Lunch] 11: 00-15: 00 (L.O.14: 30)
[Dinner] 17: 00 ~ 22: 00 (L.O.21: 30)
[Sat · Sun · Holiday] [Lunch / Dinner] 11: 00 ~ 22: 00 (L.O.21: 30)
〒 060 – 00262
Sapporo-shi, Hokkaido Chuo-ku Minami 2-west West 5-chome (Tanchi-koji 5-chome)
Sapporo Plaza 2.5 Building 1F
Take out possible
http://www.s-hug.jp/eat/shop/daitonpaku/