Hokkaido has totally snowed and snowed, and in Sapporo city the white world is coming at the end of November.
It is really cold …
This time, I would like to introduce Italian in such "cold horse" that will blow away such cold.
The name of the shop recommended by the writer … "Trattria Semina".
The location is conveniently located near Odori Park.
This shop is a dish that was created by the cooking method of the "Northern Italy" region among Italian people, and the place which "garlic not smelly" is a feature is personally recommended point.
If you ask Italian, the store will image "Garlic Odor" filled … but this is absolutely not such thing and you can enjoy the food very comfortably.
According to the listeners, customers in northern Italy seems to hate the smell of garlic, and he seems to be rarely used. It is said that butter is the main seasoning, expectation increases. Several actually received, but all are delicious!
Among them, especially the dish I'd like to recommend is here.
"Seminar specialties and roasted salad"! (Top image is it)
Salsiccia is the so-called "sausage". A juicy gem that is convinced of being committed to using contract farmer's pork of Yoichi. The beans are also delicious.
By the way, the shop name "Semina" means Italian and "seed".
It is wonderful that idylic name matches shop making.
The inside of the shop is bright and cheerful, everyone can enjoy enjoying northern Italian cuisine.
Please try it once by all means.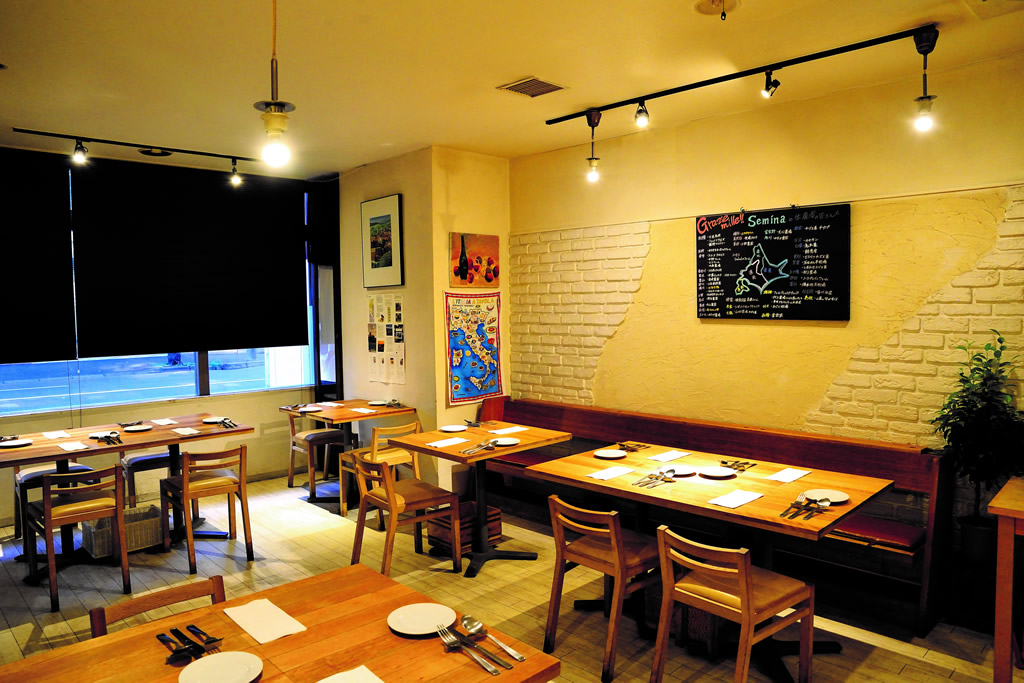 INFORMATION
"Trattria Semina"
Address: Hokkaido Sapporo-shi Chuo-ku South Ichijo Nishi 8 – chome 20-1 Lions MS Odori Park Small Six Building 1F
Phone 011 – 219 – 4649
Lunch PM 12: 00 ~ PM 14: 30 <LO 13:30>
Dinner PM 17: 30 ~ AM 2: 00 <L.O 1: 30>
Fixed holiday irregular holiday
Web http://www.trattoriasemina.com/