When I heard that Satsutter's writer is hard people like this wording, the answer is "No".
People who are acting as writers are general citizens of Sapporo who are all employees, self employed, housewives etc anywhere.
"I like Sapporo! I want to boost the local!"
"It is not advertisement information adorned with rhetoric but rather send out living information that the ordinary citizen felt while watching it"
Suttsuta which is made up of 27 writers with a hot feeling that agreed with the purpose of the activity.
Who on earth are writing articles?
I went to see that gatherings of supporter writers will be held!
Introduction of participating members
This time it was held from 10 people, including 2 from the editorial department, 6 writers and 2 others.
Click here for the profile of people who are registered as writers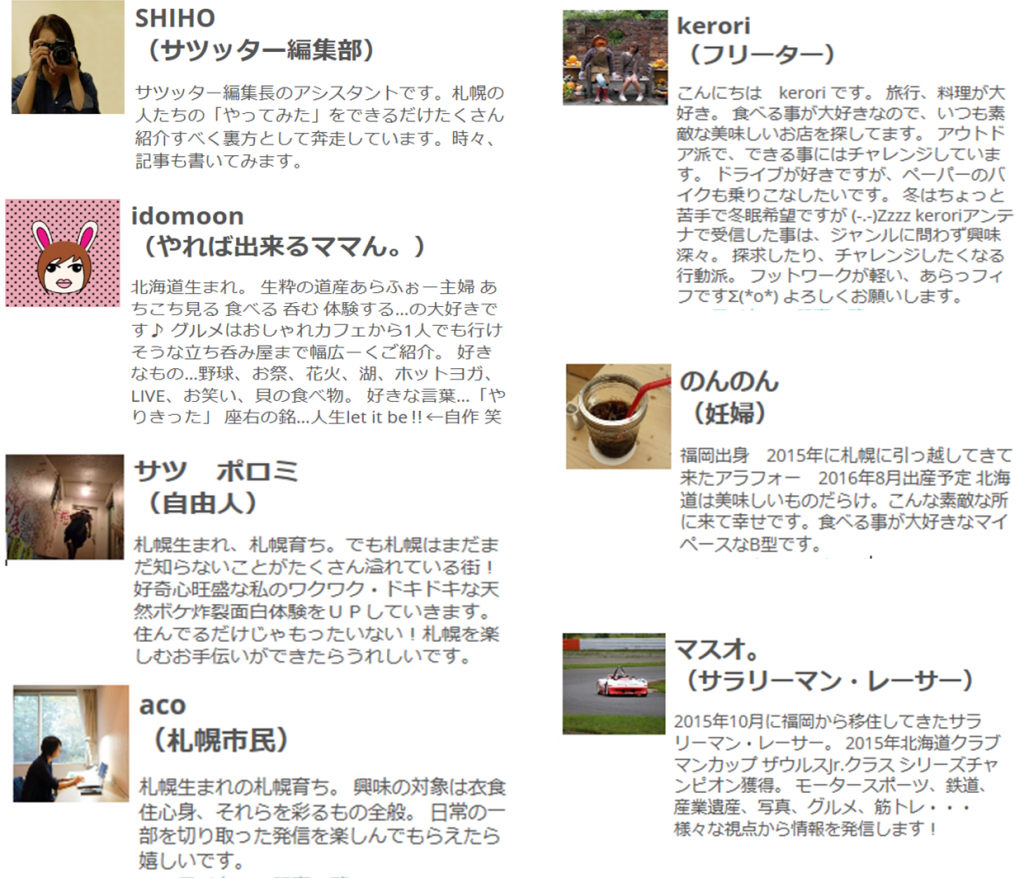 For the articles and details of each writer, please visit the Suttutter official website.
http://satsutter.com/writer-list
Comprehensive building "EAST 4 (East Four)" with large and small four conference room for rent and private lounge and cafe
The place where the lighter gathering was held is on the national highway 12 along the Sapporo Factory
It is a rental space in the general building "EAST 4 (East Four)".
The EAST 4 building,
1F: Parking lot
2F: Cafe (9:00 am to 11:00 pm, at 6 o'clock in the evening on alcohol lined with BAR)
3F: Various rental space
(50 people, 26 people, 18 people, 4 conference rooms for conference room for 8 people, private lounge with kitchen accommodating 20 people)
[Point 1] Equipment with a simple and clean feeling!



The photo is a conference room for 50 people.
Although it is a simple space, desk as well as audio equipment and projector are installed, we can hold not only meeting but also a small lecture and seminar.
Also, do not you think that a toilet is a very important point?
Even if the building and the interior are clean, is it only me that disappointed that the toilet is narrow and there is no sense of cleanliness?



This toilet is big and beautiful anyhow!
All the lighters were impressed that "the toilet is large! It looks like a room!"
Cleaning is perfect and can be used very pleasantly.
[Point 2] Completion in one building!
If you participate in a lecture or seminar etc., there is an invitation "If you have time, please come and join us as we have a social gathering after this".
Although it is held often by moving the venue, there are times when it is troublesome to move places.
However, since 2F of EAST 4 building contains cafe which can enjoy alcohol, it can be completed within one building.
I felt that the cafe was large enough to accommodate it.
I think that it is a place where very efficient events can be held.
Who are planning seminars and party events in Sapporo, why do not you try using it?
For details on usage fee and facilities, please refer to the following URL ↓
http://east4.jp/
Familiar with lighter's hand crafting in a private lounge with kitchen!
This lighter gathering will be held with the private lounge with kitchen on 3F of EAST 4 rented out.
In a calm and stylish atmosphere, it seems to be used for various purposes.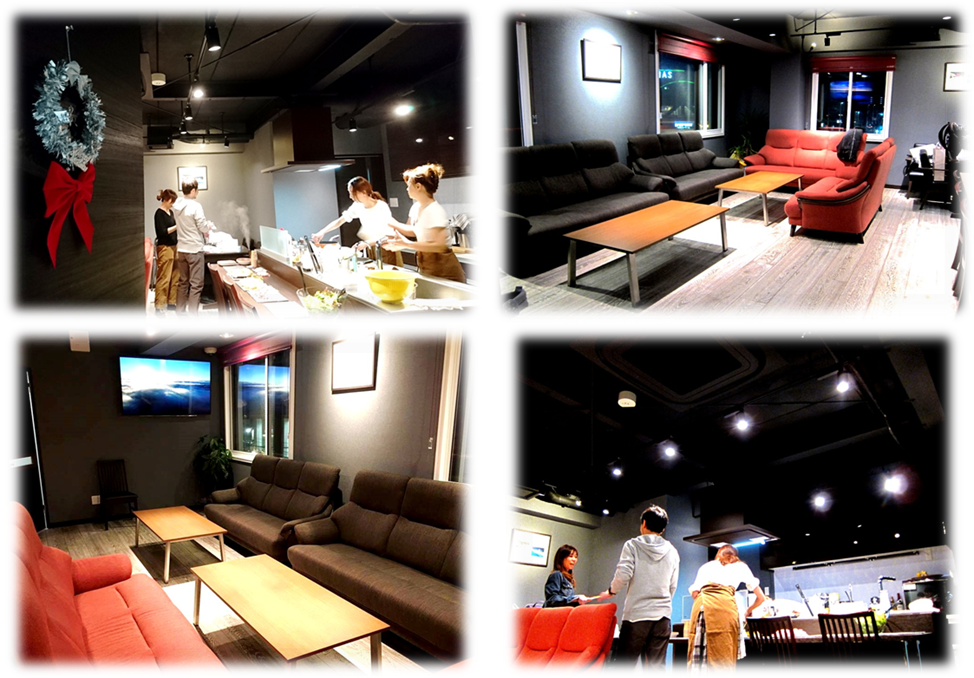 By the way, why did you hold this place because you got a cooker's license and gourmet writer kerori-san suggested that "Why do not you enjoy yourself while eating cooking?"
When arriving at the site already a good scent was drifting, and kerori and idomoon were standing in the kitchen.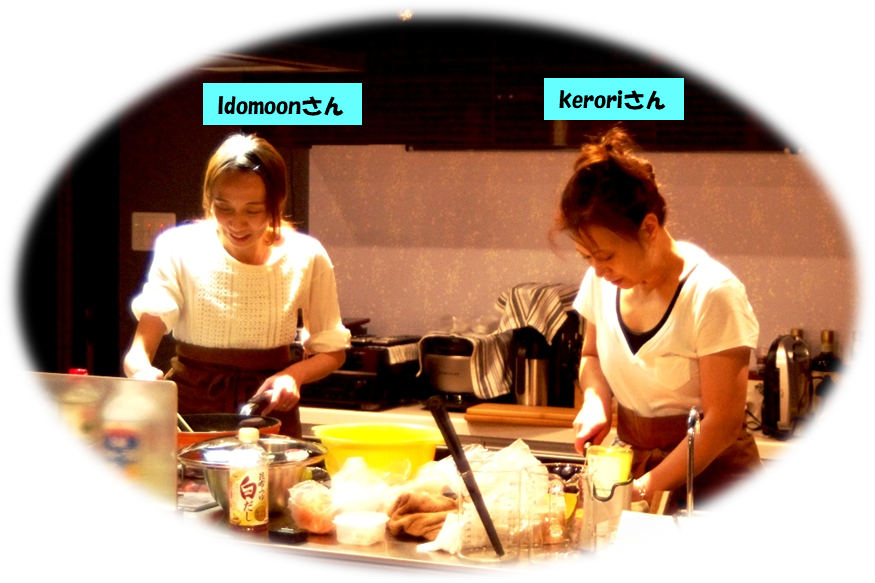 The figure that is being cooked casually, there is parenthesis different from the atmosphere as usual writer.
I'm looking forward to see what kind of dish will come out!
Menu introduction!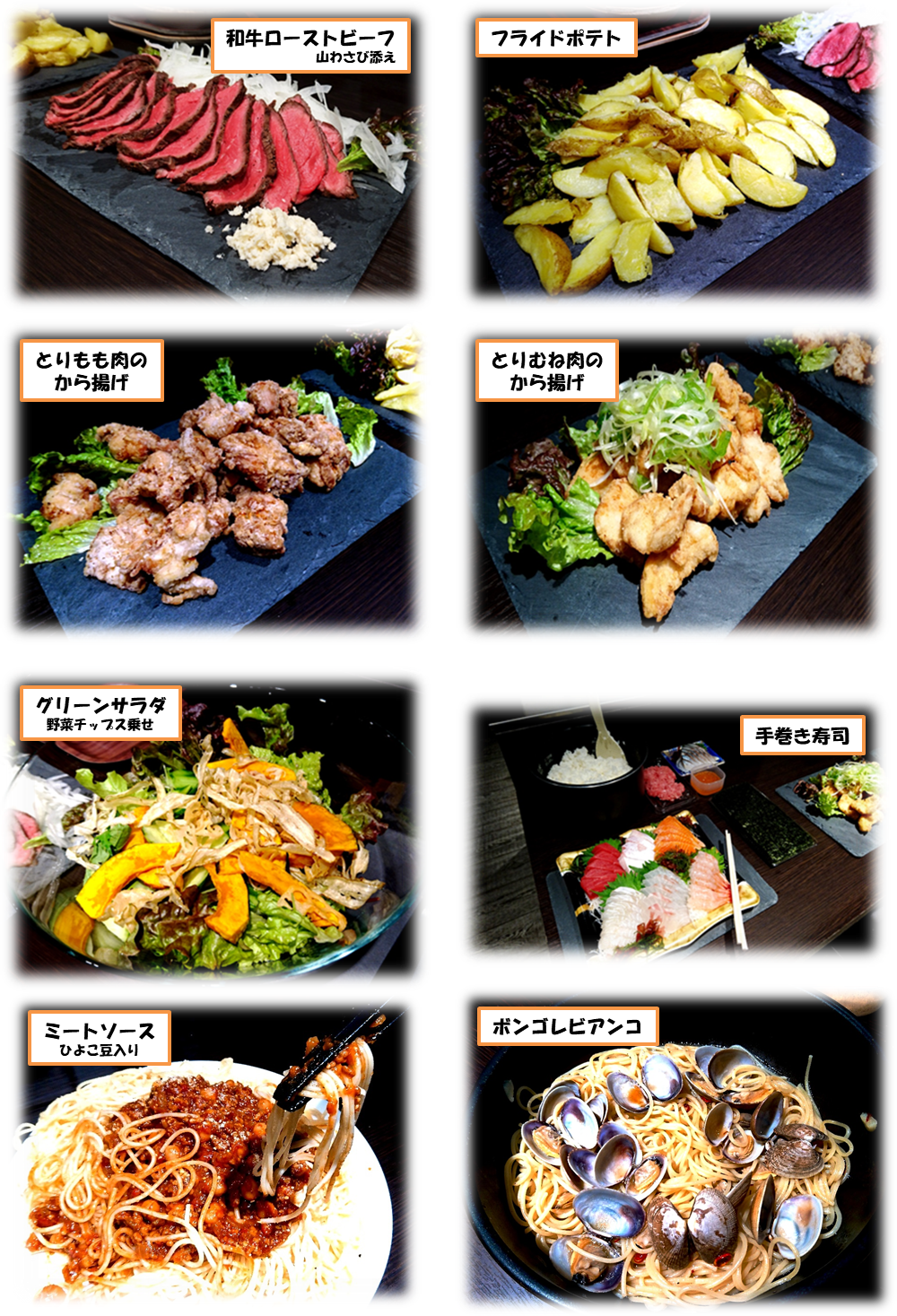 A variety of dishes that are delicious before being eaten.
Thank you very much, thank you for preparing everything for us.
No surprise! What? Thanks for the delicious food and warm companions
I got kerori's cooking all by themselves, but all of them are delicious!
My favorite is a meat sauce with chick peas, I got it alone.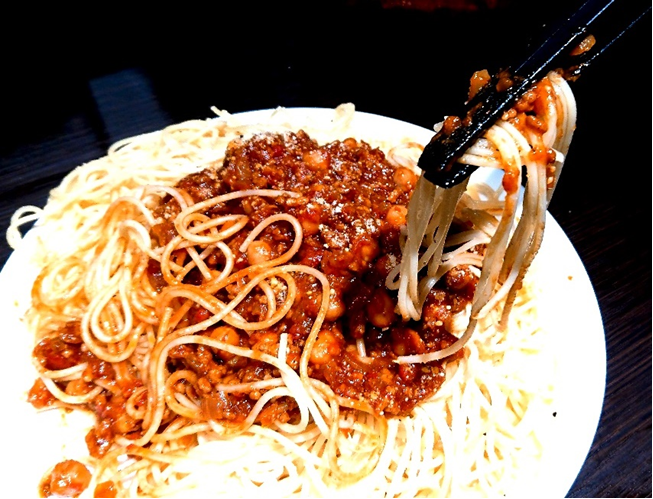 "Easy to use with the kitchen and tools I used for the first time, I was only able to put out 30% of the ability ~ (cry)"
Talk to you, kerori.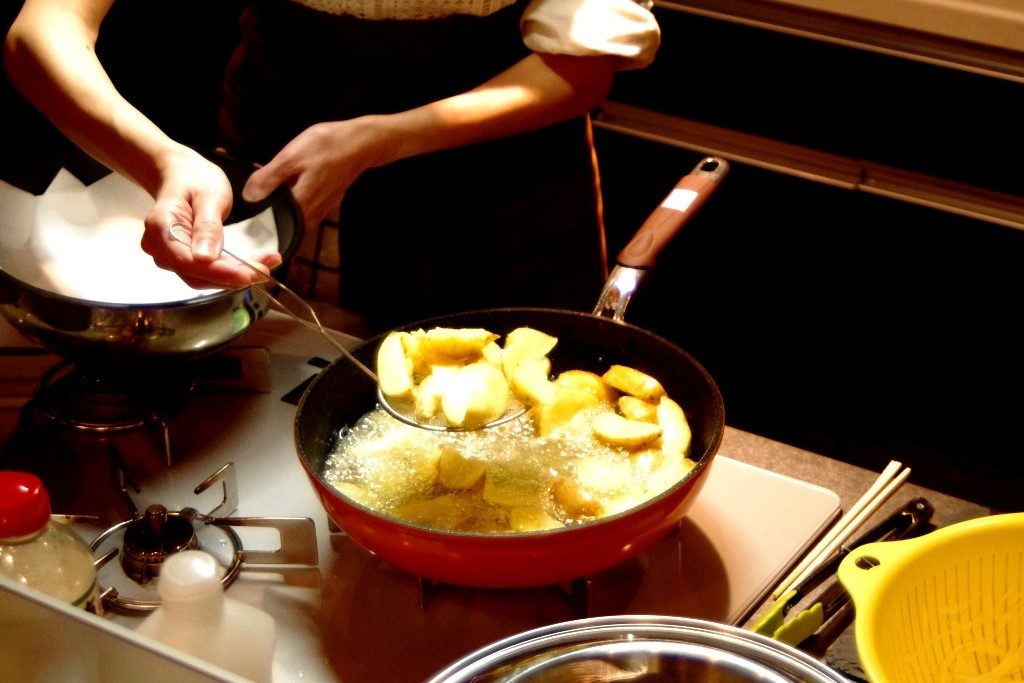 However, it is completely off to the dish which does not feel such a thing at all.
All-you-can-drink for two hours is a mechanism to call the 2F cafe and bring it.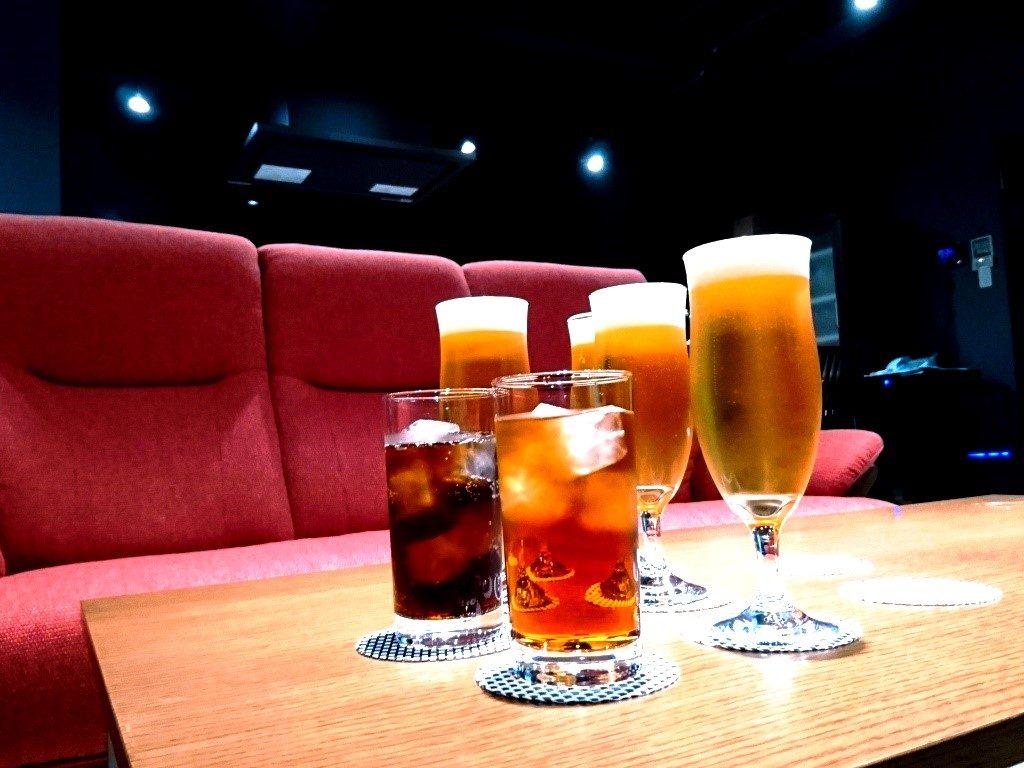 Everything was pleasant, including the response of the cafe staff and the speed to bring drinks.
A fun conversation, a delicious dish, a response of pleasant stuff, etc. were held without any complaints, but suddenly a person with a guitar came in.
Kerori's way of thinking, surprises had been assembled!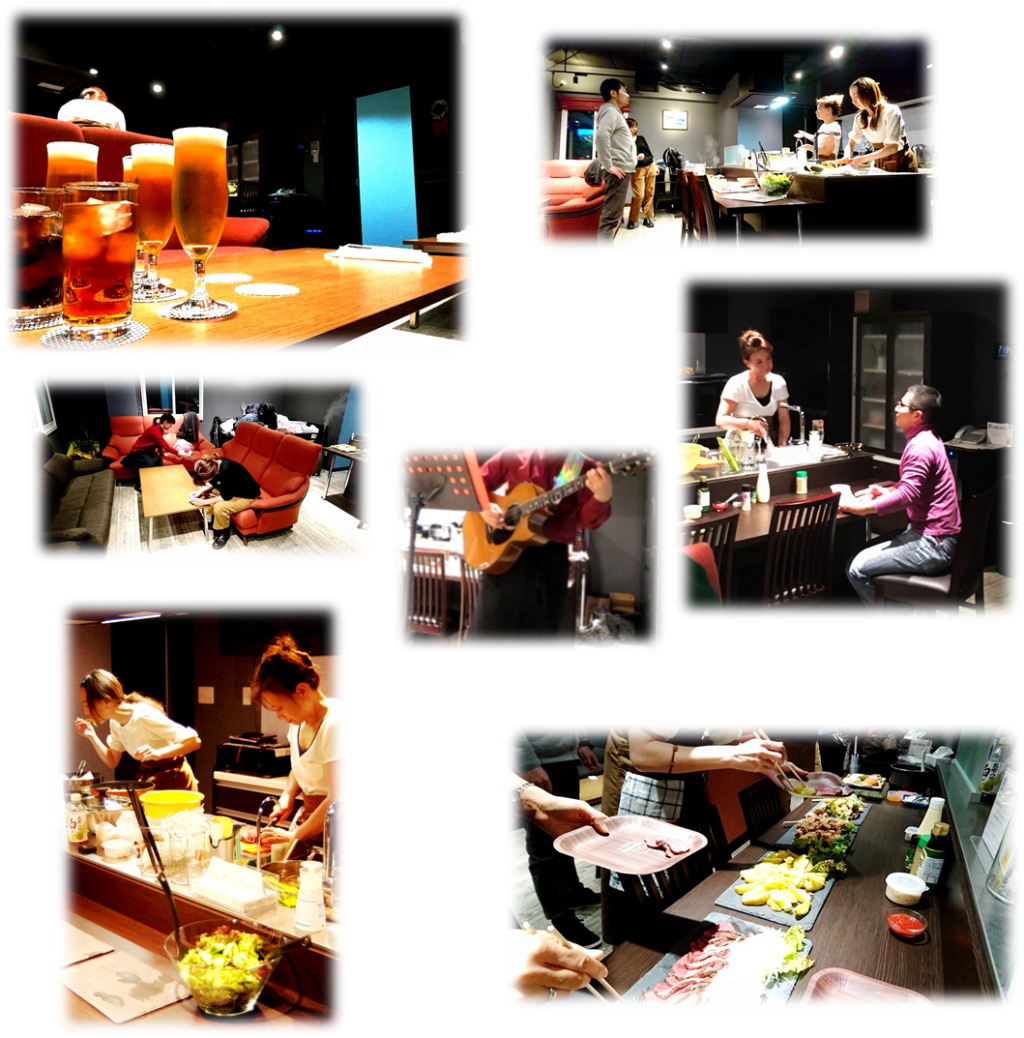 Although it is private affairs, there is something we have a bit sorry for this year, and for that celebration it was a surprise plan for live music.
It was the staff of EAST 4 who experienced music, who played songs and guitar.
I am addicted to kerori 's way brilliantly in a good way.
Also I am thankful to the staff of EAST 4 who showed up wonderful performances and songs.
We are Satsutter Writers!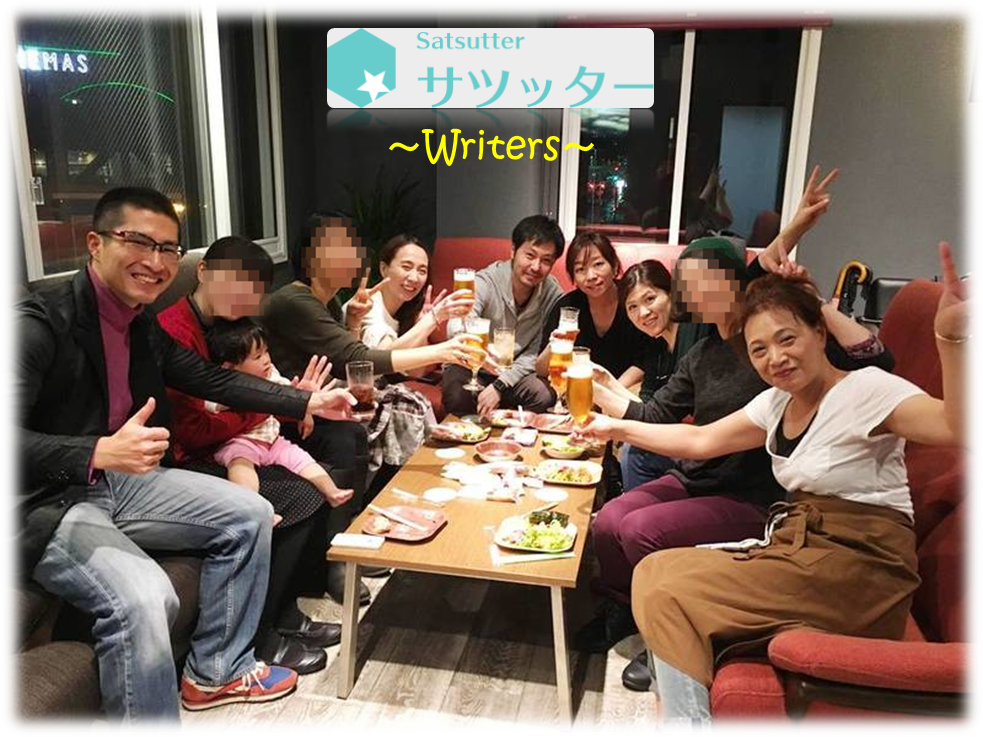 This time participants are only a part of the Suttutter all writers, but I feel that it is a picture that shows the atmosphere of "Suttuta" as it is.
Because most are amateurs as writers, it is also true that each is active with troubles and anxiety. In such a case, motivation for activities will be enhanced by having opportunities to deepen friendship while exchanging opinions among friends with such a form.
It is okay if you are worried about how to write sentences, how to take pictures, how to use personal computers and smartphones.
Why do not you have a title of "writer" that you are seeing Suttutter?
Please do not hesitate, worry, ask anything.
For details, please see the following Writer Wanted page.
http://satsutter.com/writer-entry