Hello, this is a gluttonous eyed lady in east ward.
Although it is also on my profile, I like unrivaled ghibli animation.
It is an animation of Studio Ghibli led by Hayao Miyazaki.
Such as "My Neighbor Totoro", "Nausicaa of the Valley of the Wind", "Kiki's Delivery Service", "Spirited Away", "Princess Mononoke" … etc … I can not do it very much.
My eldest daughter is totally poisoned by such a mother and I like Ghibli completely.
Delicious food often appears in Studio Animation. It has been doing reproduction of what is commonly called "ghibli meal" in recent years, and you can see the image and recipe on SNS and blog.
This time it is a story that made a dream ghibli meal that such a girl naughty snow girl dreamed from childhood.
My eldest daughter's birthday
Last year I was pregnant with my lower child, my daughter 's birthday which I was busy with last year and I was not able to celebrate it grandly. Even though I gave a present, even though I was singing "Happy Birthday" or eating out, I thought that I would like to make elaborate dishes as my mother.
This is to be realized this year …!
Eldest daughter, wait!
I will do my best, Mom! !
And we welcomed you on your birthday.
Send the eldest daughter to the kindergarten, lay the second daughter daughter and put away the kitchen at 10:30.
Good spirit!
Lettra ☆ Cooking! ! (← "From Glitter ☆ Pretty Cure Aramode")
Chocolate cake from Okashima
First off from the cake.
I will imitate the chocolate cake my aunt gave for Kiki at "Kiki's Delivery Service".
Actually I baked my sponge for the first time ….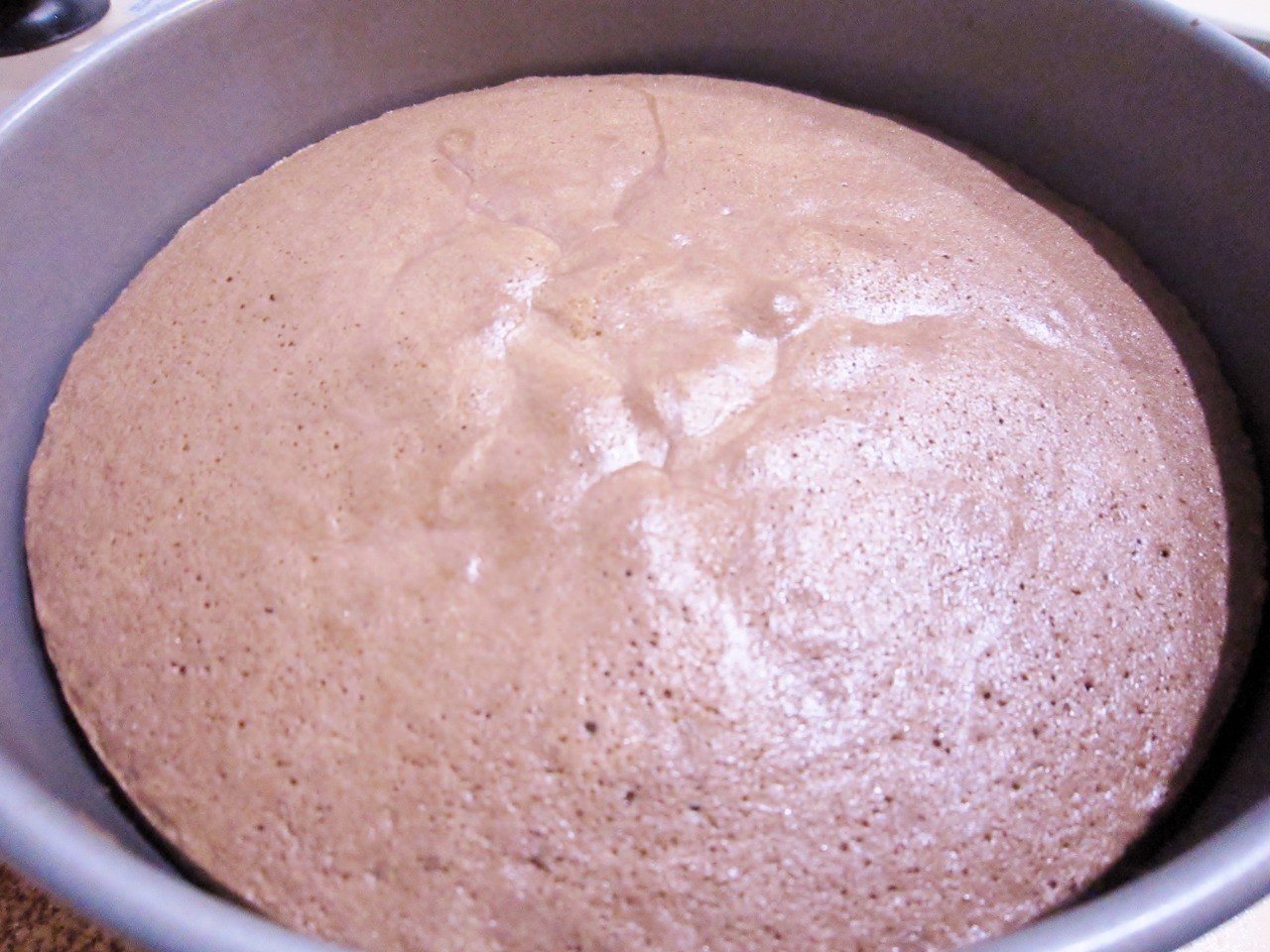 Okay, it looks okay!
Remove from the mold by applying shock.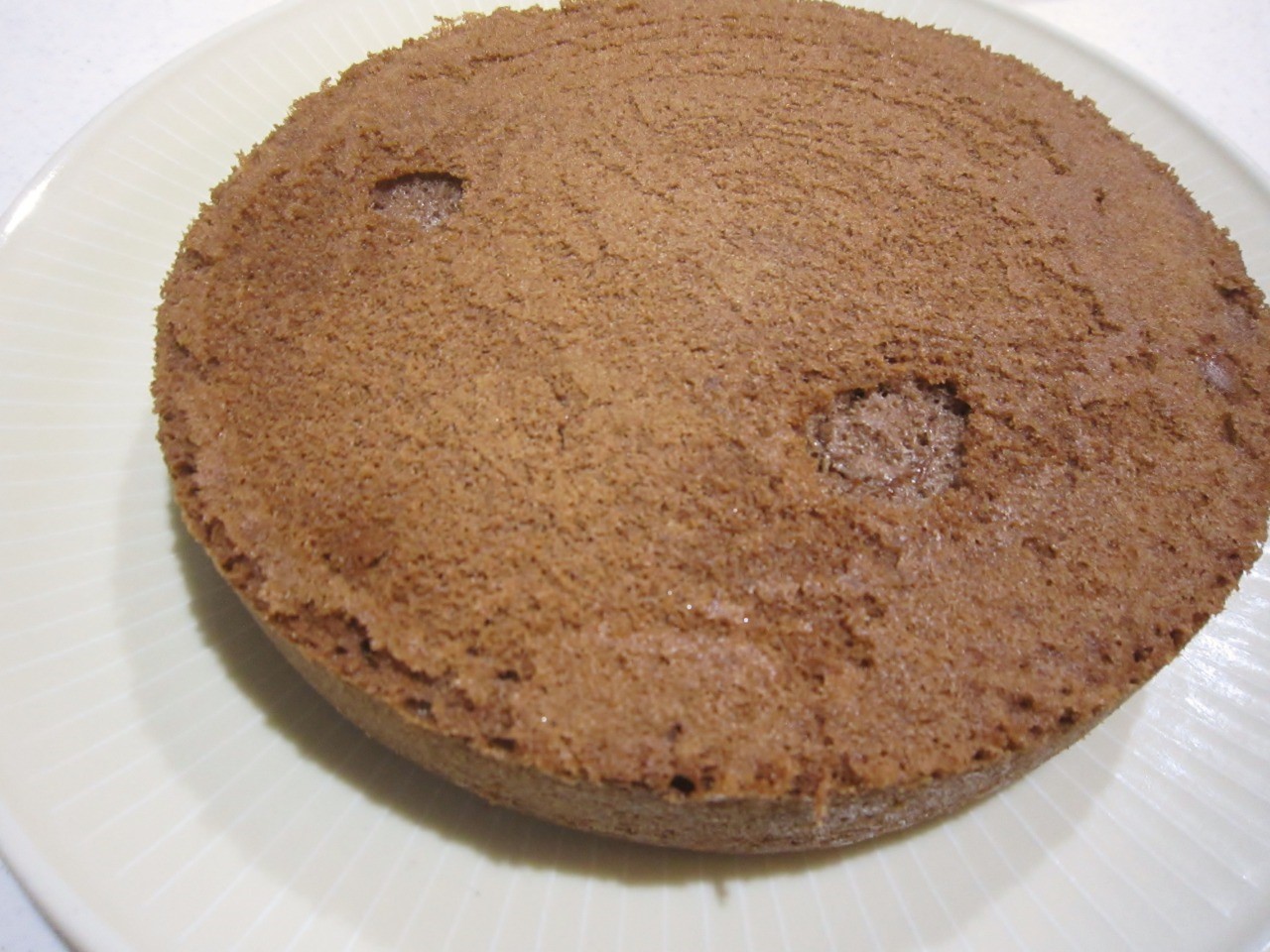 Well, that's like two 10-yen bald …
There seems to be air left.
But this is a homemade warmth! It's handmade taste, taste!
Then slice the sponge to 3 sheets.
Even if you have confidence in the three pieces of fish, you are the first to bring down three pieces of sponge.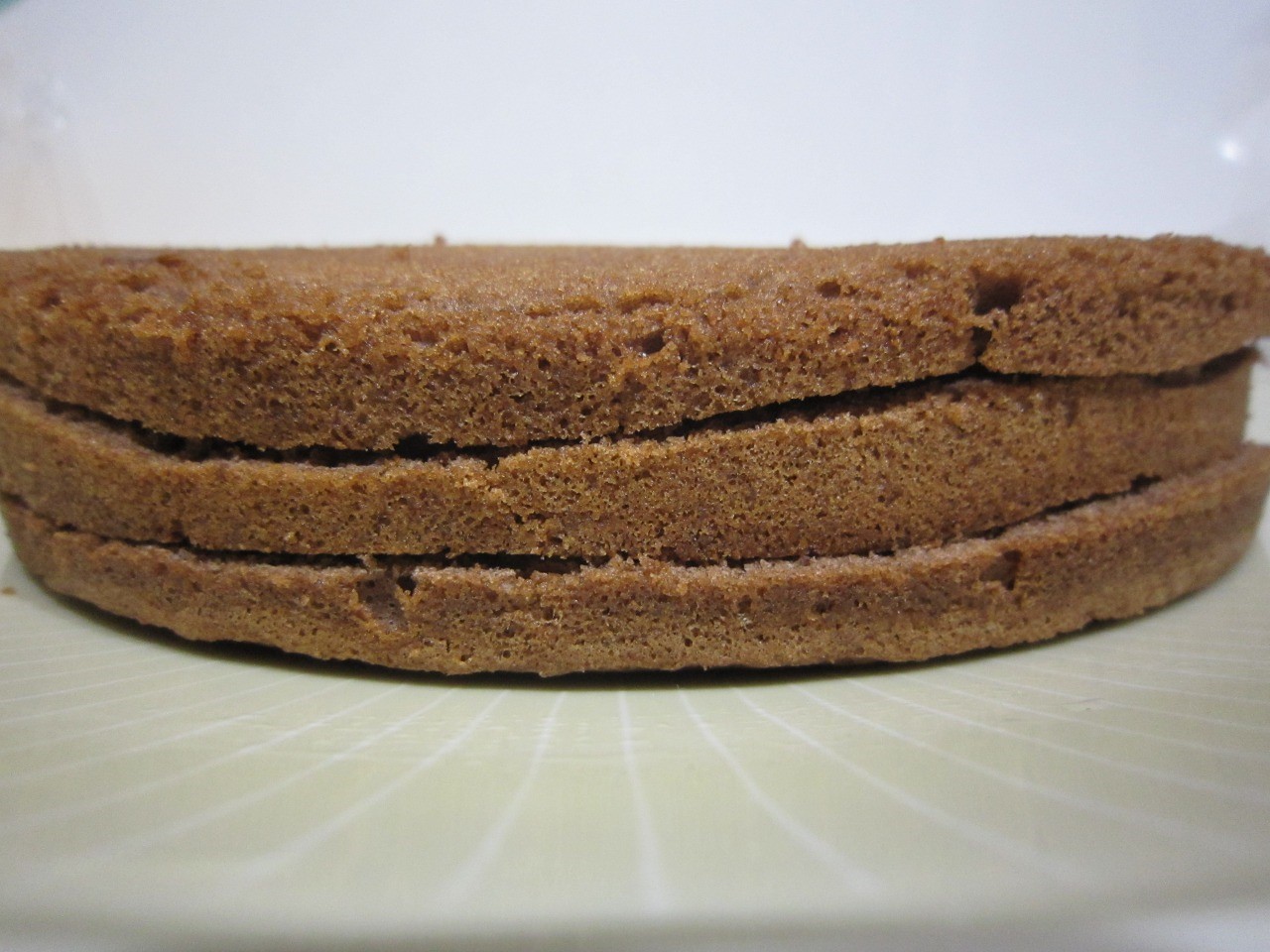 … That, it's insanely bent.
But this is a homemade warmth! It's handmade taste, taste!
Coated with ganache with sandwich with brandy and ganache.
Cool it in a refrigerator.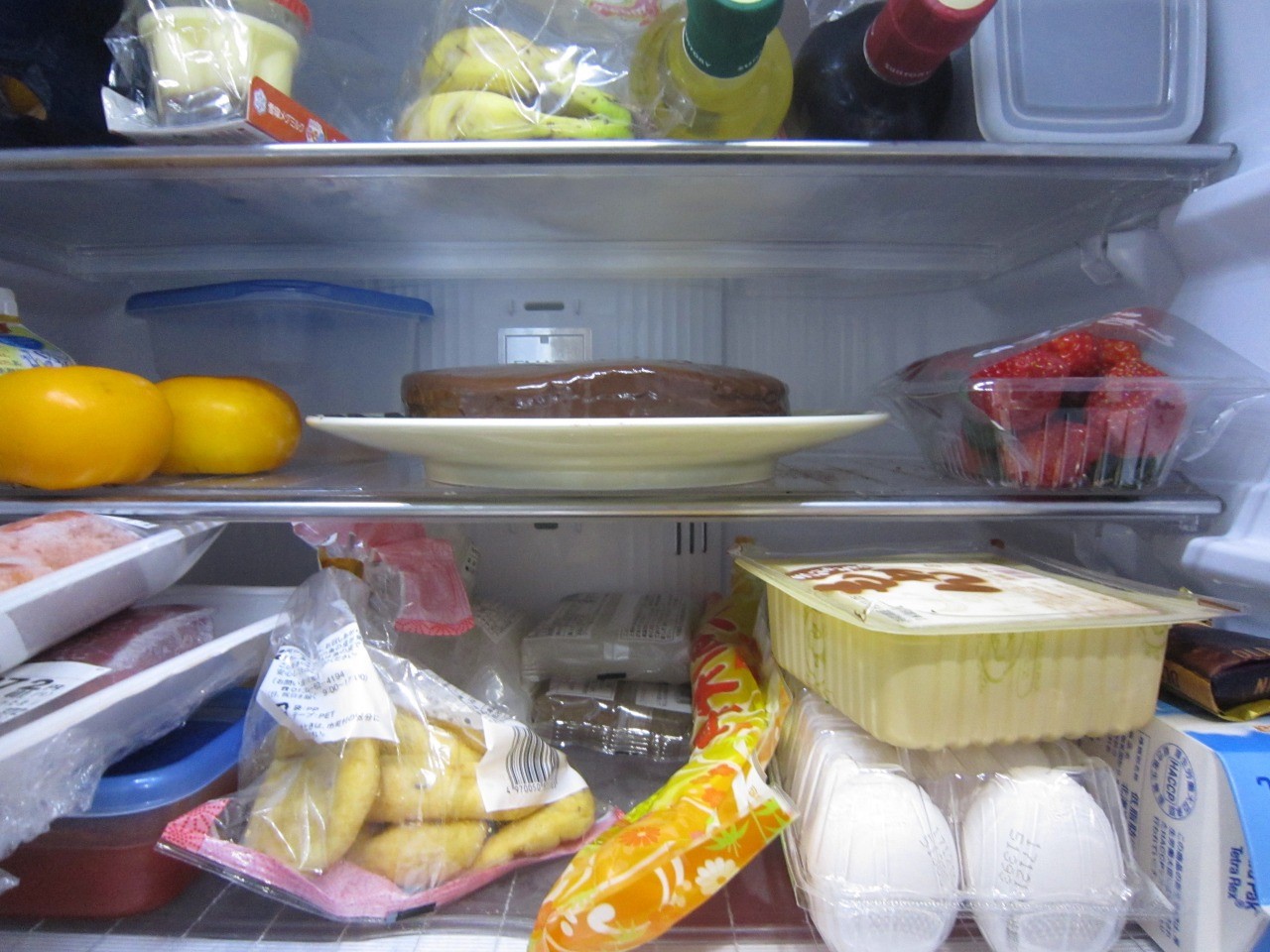 There is too much sense of life in the refrigerator and it looks like only huge hamburgers.
And what? Surface waving!
But this is a homemade warmth ………
It is preparing for decoration while chilling.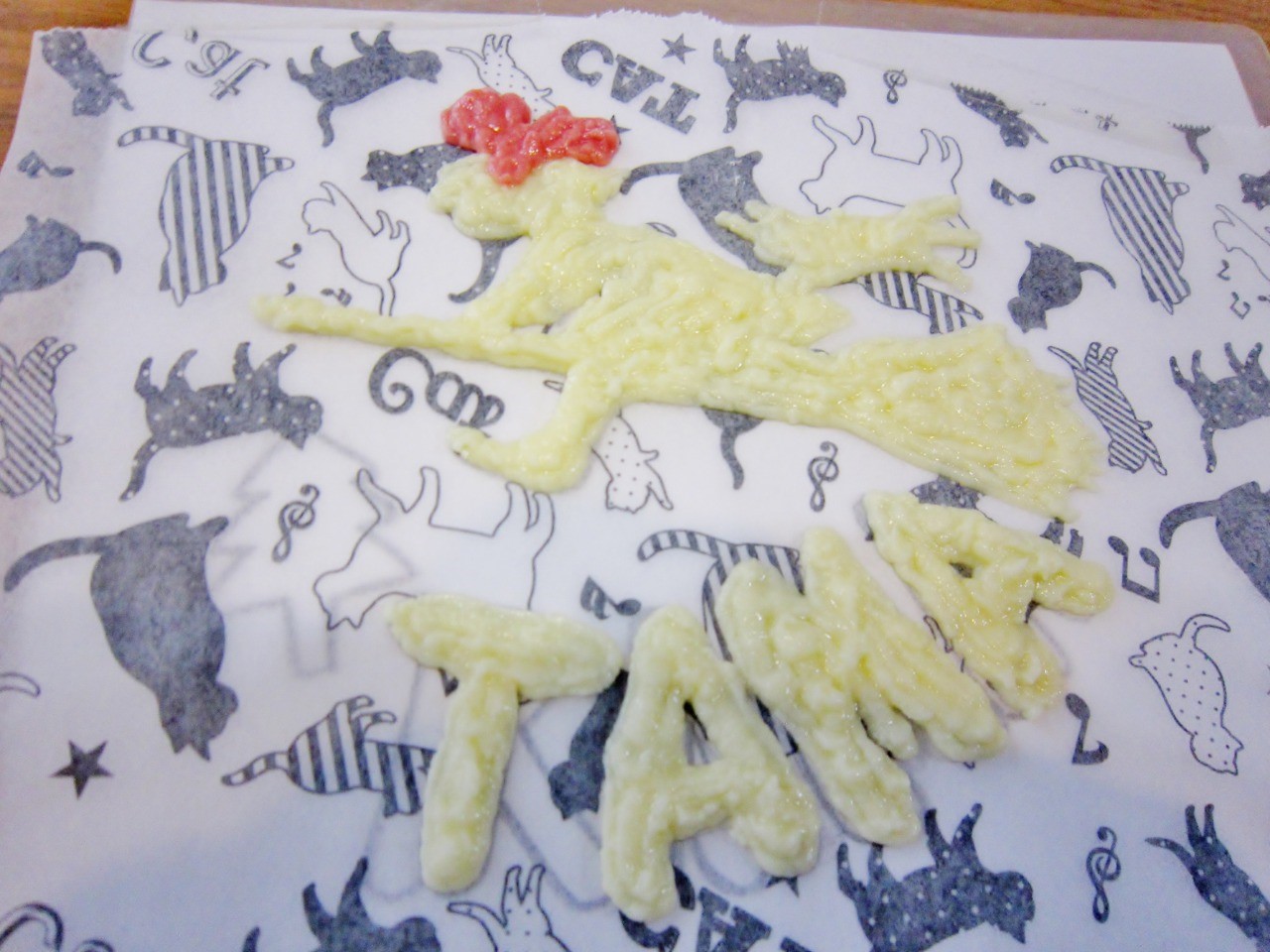 Originally I am tracing the underlying picture with a plain cooking sheet, but unfortunately at my house I replaced it with a cooking sheet with a pattern to be used for wrapping etc.
It's disturbing … cat …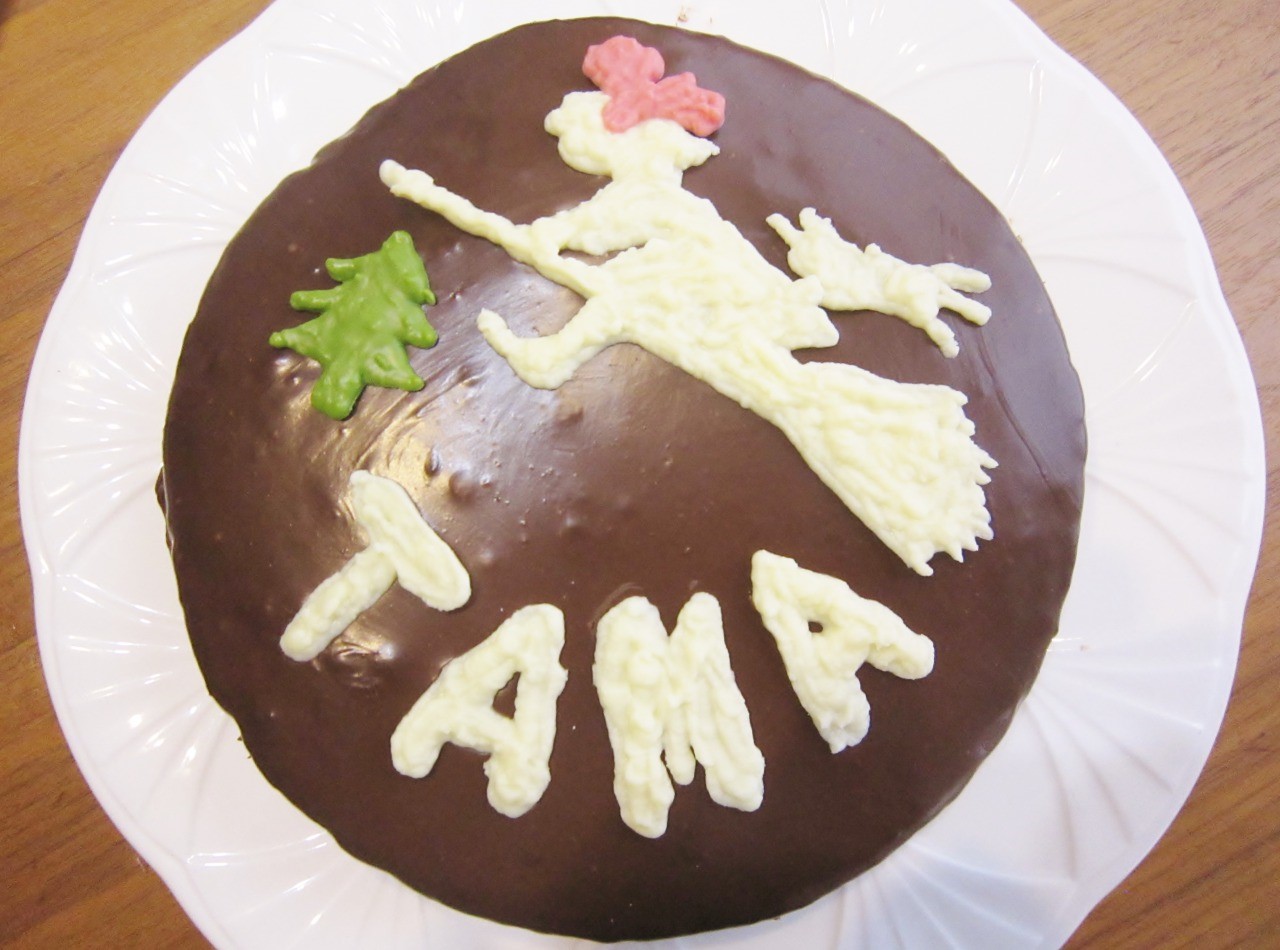 That is the cake that is done.
Bubbles on the surface are handmade warmth as well! ! ! (← persistent)
Originally Kiki "KIKI" has been changed to the eldest daughter Tama "TAMA".
At 2 o'clock in this time!
After this I was in a hurry so I did not take pictures during cooking …
Pumpkin and Herring Pie
This pie that I longed to admire when Yuuko was a child.
This is also from "Kiki's Delivery Service".
In the process Kiki was baked in a firewood oven, despite delivering to the grandson of the aunt in the sudden rain
"I hate this pie, do not you?"
There is a scene such as stepping down or kicking that it will catch a cold the next morning, not being in time for the party that I was looking forward to, being released a word of shock.
This time, for the eldest daughter who is not good at fish's bones, imitate herring with salmon.
Put pumpkins mashed in the vessel, let the favorite herb become familiar, put the salmon (bone removed) baked with olive oil, put on white sauce with onion and decorate the fish pattern with pie sheet. Apply egg yolk to an oven (which is an ordinary oven range)!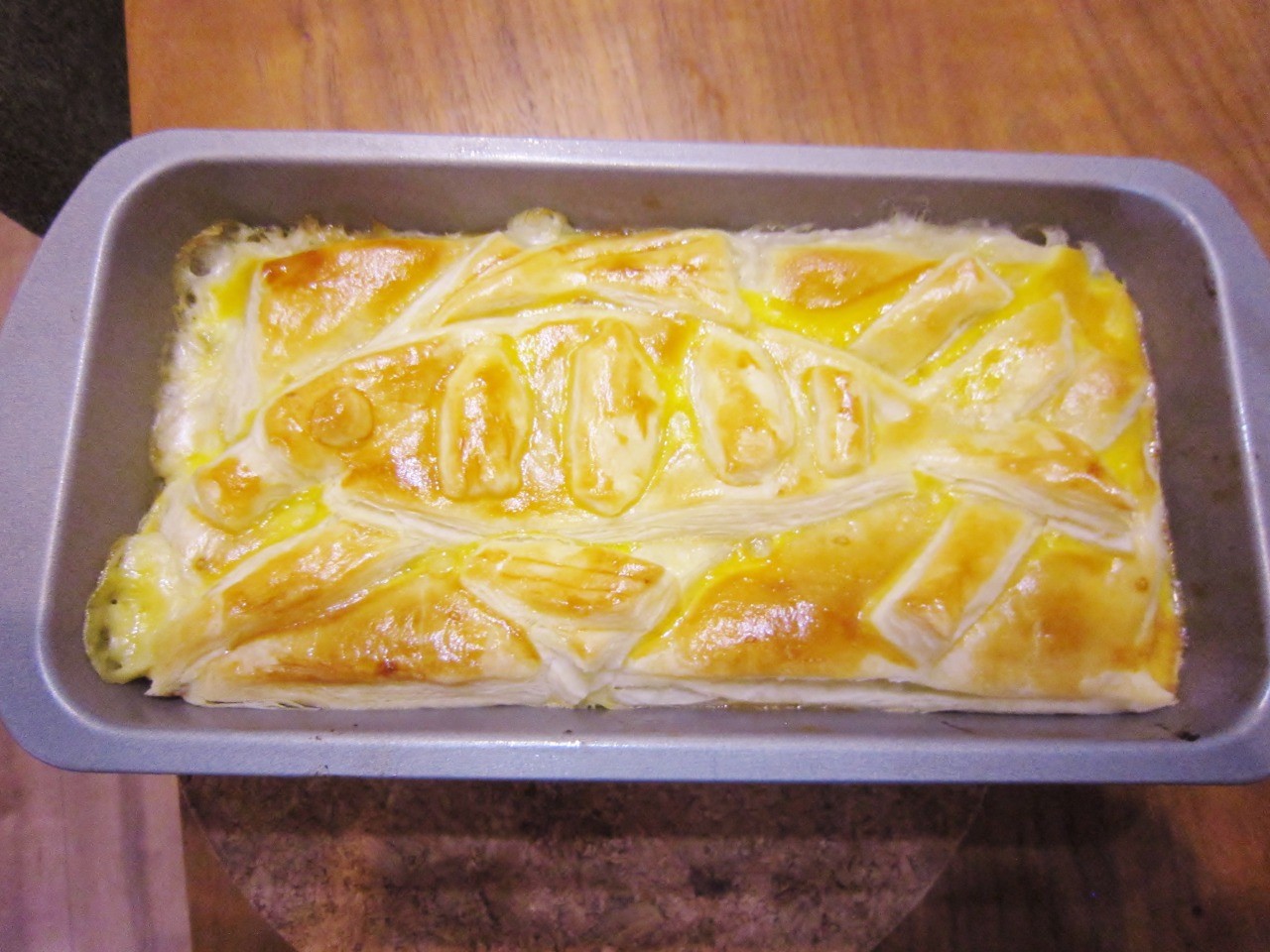 Yes, it is ready!
If there are no pictures during cooking it seems like they made it in no time and I can cry … (lol)
Was it even easier to see fish patterns if you burned a little more? And a little regret.
Laputa stew
This is the daughter 's most admired.
It is a red stew, known as "Laputa stew", made by Theta in the kitchen in the airship of the Dora family at "Castle in the Sky".
"Considering the economic conditions of the Dora family and the environment inside the airship, is the meat pancetta (salted pork)?"
"Theta is carving with a knife is dry cheese?"
Various speculations are fluttering on the net, but as a housewife it is easy to make and imitate with a method that fits the mouth of a child surely. I used a pressure cooker.
Immerse broken meat of chopped pork loin into salt and pepper and red wine, and cook it with olive oil and grated garlic with olive oil along with onions, potatoes, carrots and mushrooms cut into bite.
Put the cut tomato can, water, bowl, red wine and press alcohol for 10 minutes when it flew. When stopping the fire and the pressure decreases, melt the roux stew's (solid) and mix it with a spat from time to time with a fire. Stop the fire and stop neglecting the thickening.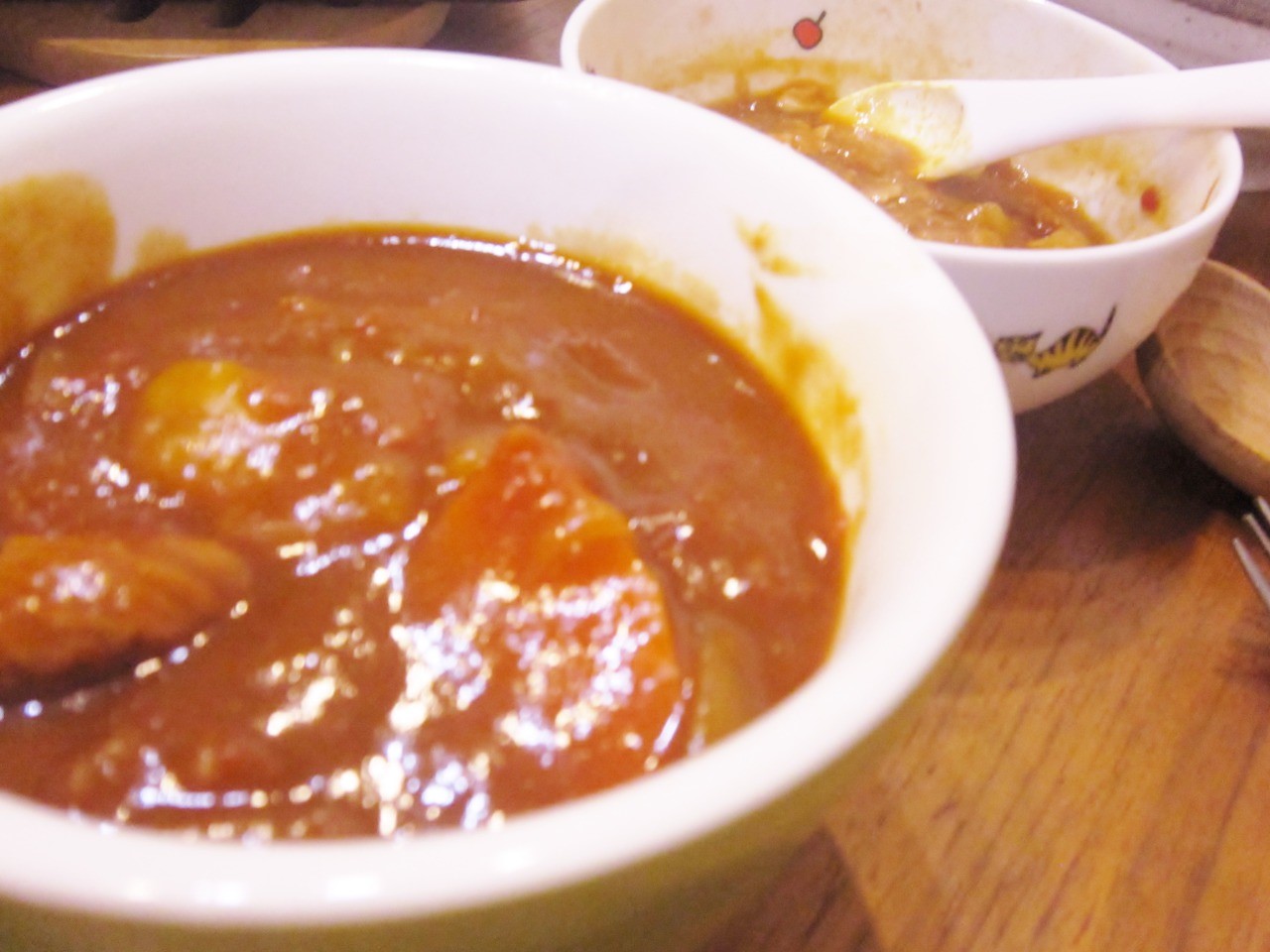 Yes, done!
The arrangement is rather complicated (laugh)
Laputa stew was made simultaneously as a baby food at the same time. I use swine thighs to eat the second daughter. The front is for adults, the back is for babies. I tried to add breads following the work.
Completion! !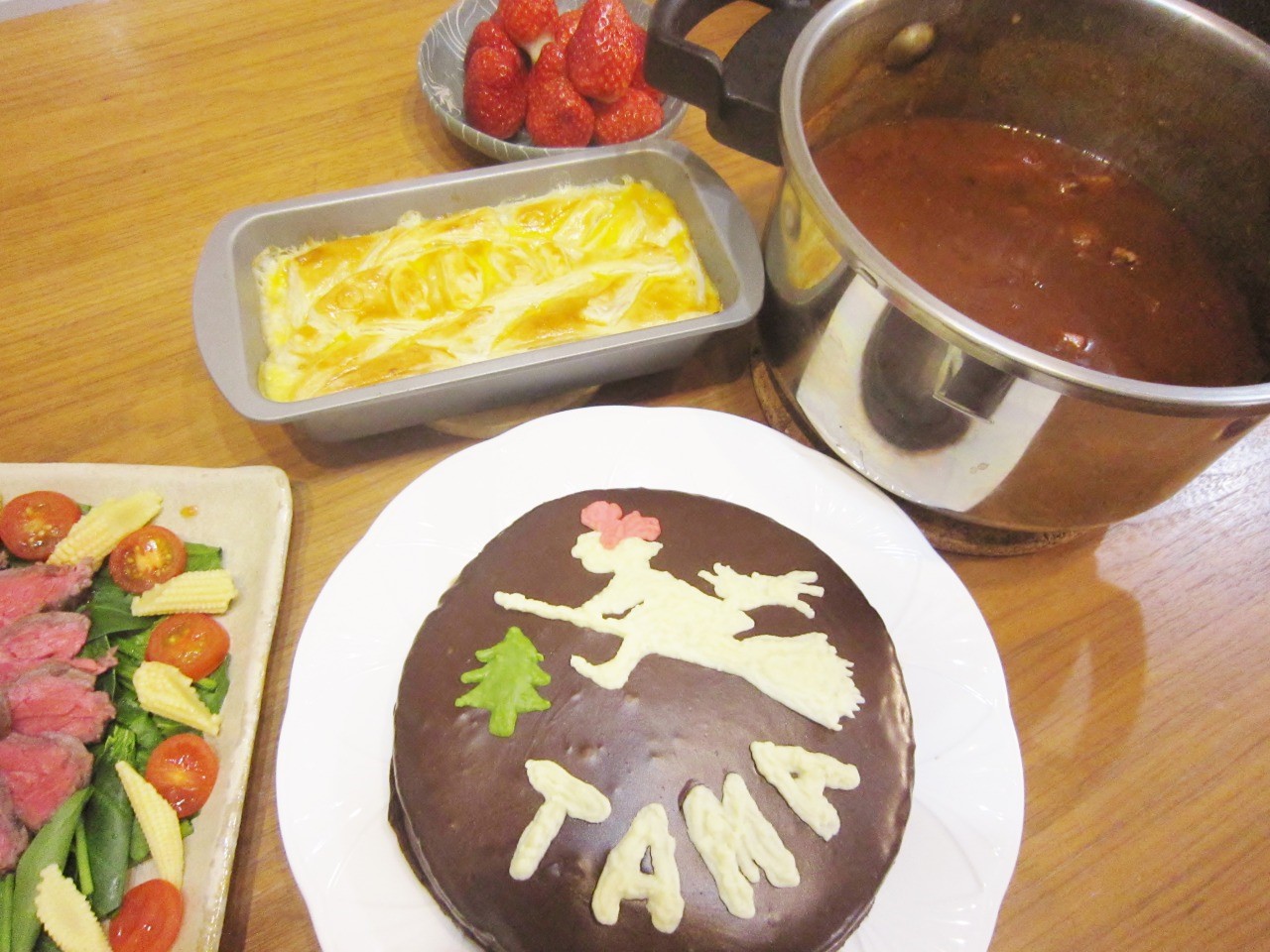 Ghibli rice, I managed somehow.
Standing in the kitchen from morning till evening, this seems to be the limit in me.
Besides the three ghibli rice, I baked my eldest daughter's favorite roast beef and made it a salad tailoring.
I also prepared a strawberry not in the cake.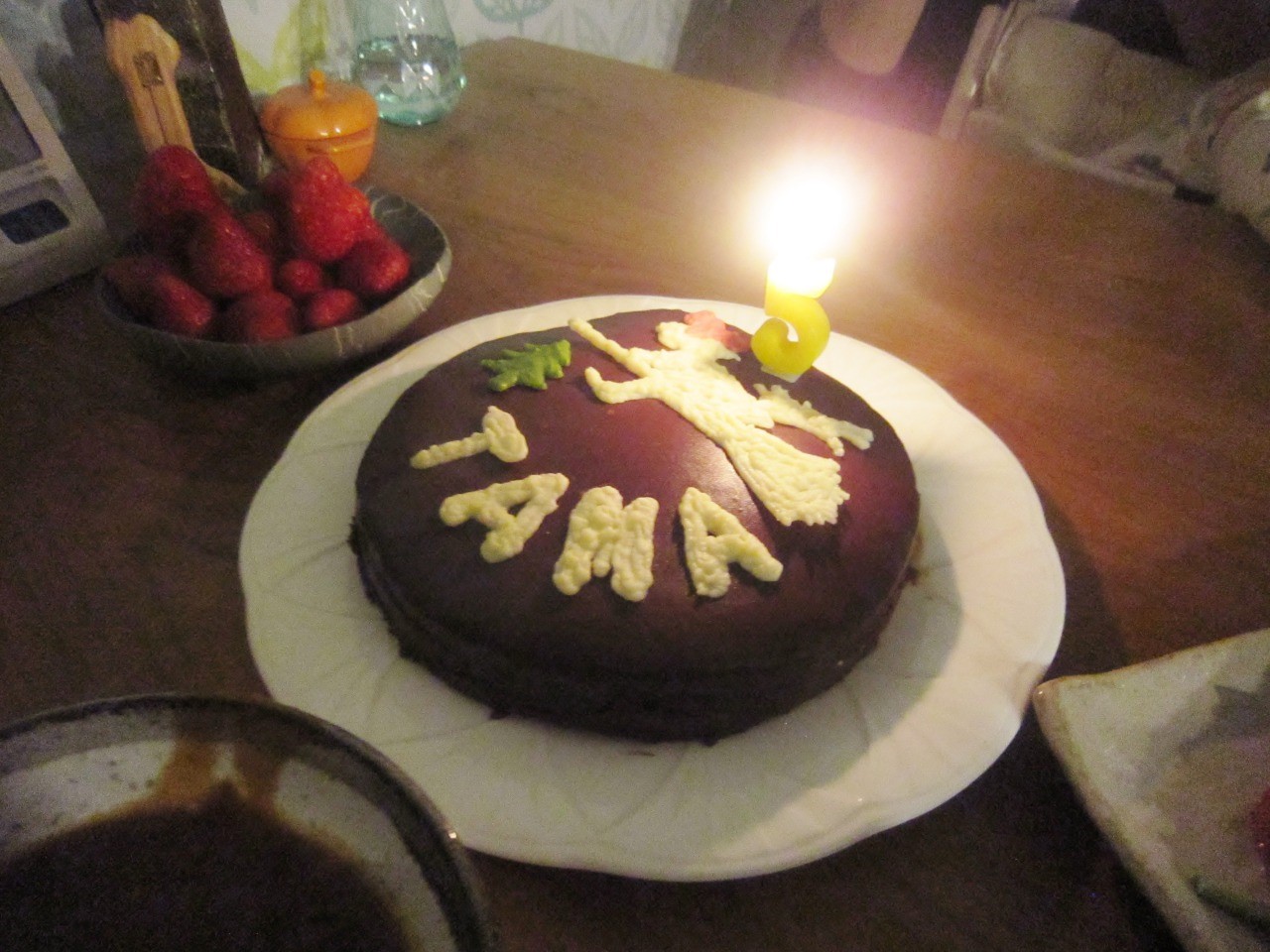 A customary "Happy Birthday ♪" by setting a 5-year old "5" candle in the finish.
My eldest daughter was very excited …!
"Wow! Wow !! Wow! Wow!
The one who this theta made!
Kiki 's cake! Her pies of pie! ! Looks delicious! Let's eat it soon! ! ! "
Although it was serious but the sense of accomplishment is wonderful by that amount, and for fans it is impressive ghibli meal.
Handmade warmth, handmade taste, I think it is good! (Lol)
I do not know how many times I wrote "handmade warmth"! !
I think everyone is busy, but why do not you cook time by making time?
If it is only 1 item you can also make time for regular cuisine ♪