Nice to meet you, "Snow girl in Higashi-ku".
It became a writer of Suttatter this month, it is the first post.
It is this "soft stone" and "Mr. stone" that I wanted to introduce from my favorite thing the first post as well. I went to pick up my mother's birthday present this time.
There are not two same things! Born from nature and handicraft, only one small house in the world "Kaoru"
The patterns of the house painted with mysterious white paint (corporate secret) in Sapporo soft stone mixed in gray and white of many colors, everything hand-painted by everything. "Soft stone" representative, Megumi Ohara (Mr. Megumi Ohara) is from.
It seems that her warm personality is apparent from each touch and pattern. Although it is cute, it is cute but it is aroma stone spreading fragrance when aroma oil drips.
↓ This is "Kaoru No" at my house purchased about three years ago. It is pretty even if somehow decorated with the pictures of the children.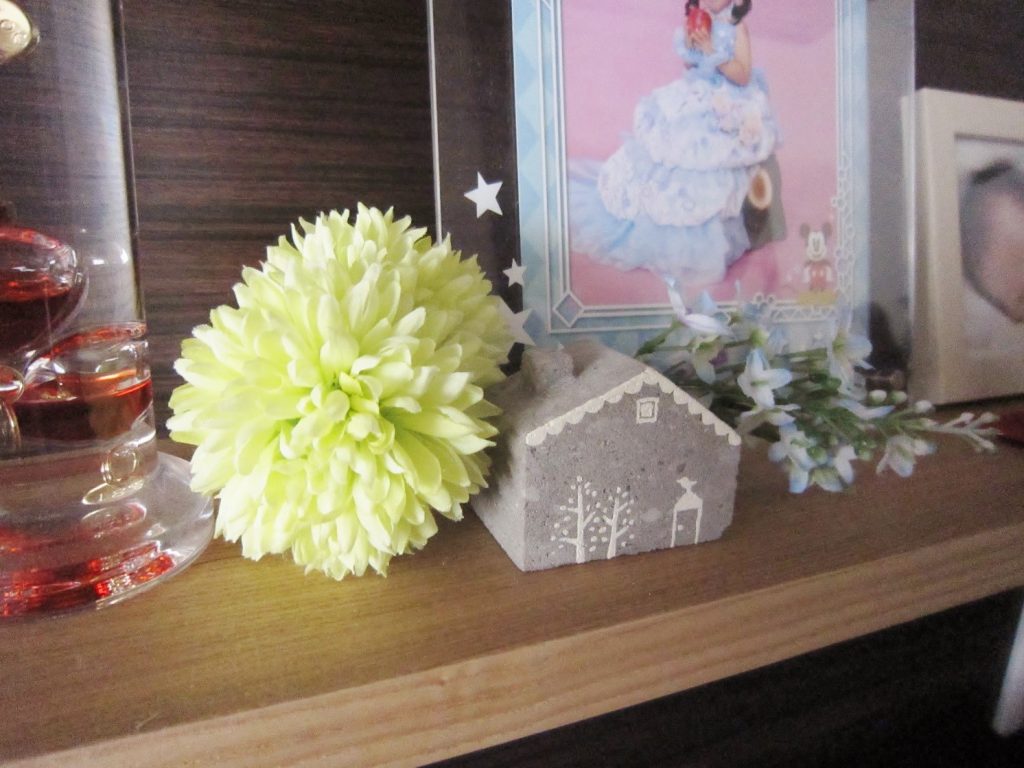 Kaoru's house, which was simple, has now been painted on the roof of Sapporo Landscape Color (70 colors to be considered when building large buildings and bridges in order to protect the scenery of Sapporo City), holes dedicated to windows "Kaoru" with various personality such as things that a small bird can look out from, a thing that shaped a church, etc. are born.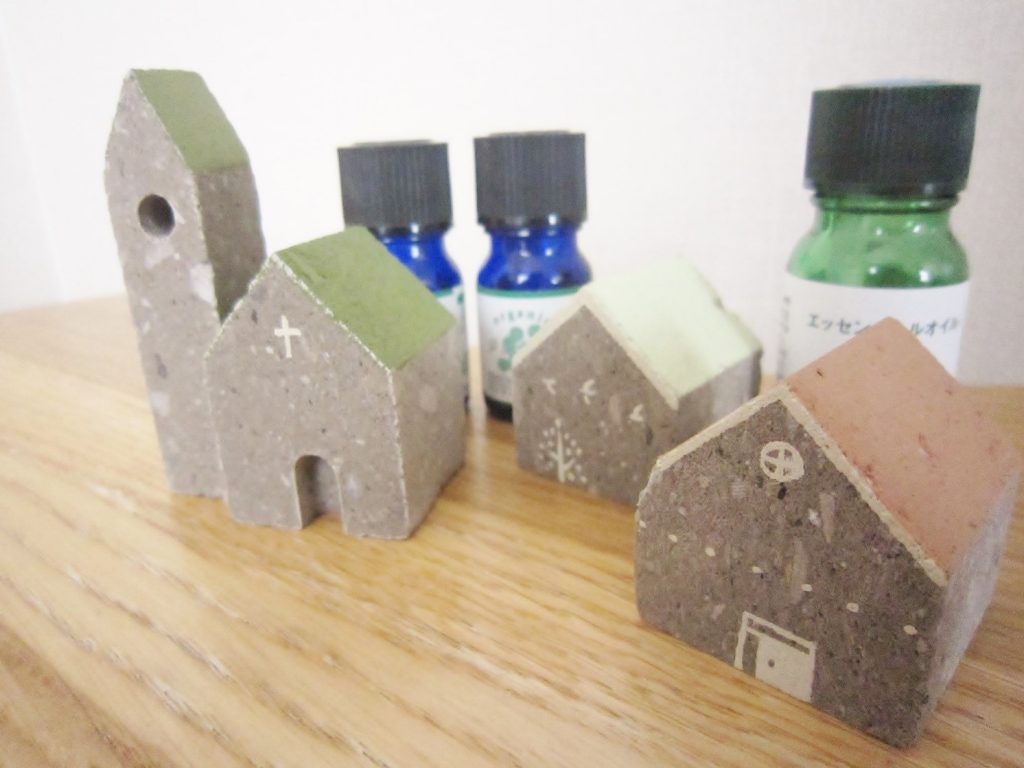 ↑ It is "Kaoru" of the church and the house which was newly added to home this time.
After all I could not help buying for my home …
The color of the roof is "Moeiwamama", "Kabbetsu", "Sorori" from the left. I do not know if this picture will convey it, but the color of the cabbage is cabbage itself.
"Will furniture get hurt when placing soft stone in the room?"
I think that there are also people who think. but it's okay! Wool felt mats are also sold inside the shop (from 800 yen). Matt like garden which is also shown in the title picture was 1,200 yen. It is also a work of a wool felt writer, Masari Masumari, also active in Ishiyama.
Sapporo soft stone preservation
Sapporo soft stone is also a building material supporting the development of Hokkaido.
From private houses and silos to big buildings, there was a time when it was used in any building. However, it seems that it is now increasingly demolished due to aging and collapsed or because there are no managers and it got damaged. Mr. Ohara is also investigating and preserving buildings made of existing Sapporo soft stone. When I heard a story about finding a man who managed an aged silo and relocating it, my heart became hot!
You have a wonderful, precious activity!!
A memorable place … a smiling face of healing encountered in an old private house
A small stone shop selling quietly in a residential area of ​​Ishiyama, Minami-ku Sapporo. That is "soft stone". We manufacture and sell pretty sundries by effectively using Sapporo soft stone end material mined at local Ishiyama. Kaoru who introduced earlier is the most popular item among them.
The store which refurbished the old private house which treated Sapporo soft stone on the outer wall and made it as a workshop cum gallery is the appearance that feels nostalgic somewhere. Because it is too blending into the residential area, a little difficulty may be high to visit for the first time. However, Mr. Obara 's warm smile always welcomes me as we arrive. Nostalgic atmosphere inside the shop. And there are plenty of soft-stone products aligned narrowly! If you like miscellaneous goods, tired and blown away Tension keeps rising!
Please do go! !
Store information
The charm of a soft stone and "soft stone" 's that can not be told yet is surely transmitted if you go!
Soft stone and
Address Southern Ward, Sapporo City Ishiyama 1-2 chome Ishiyama 9-22
Phone 090 – 9425 – 0573
Business hours 10: 00 ~ 18: 00
Closed Wednesday
2 parking lots (in front of the store)
Homepage http://212a-a.jimdo.com